Bond No. 9 Signature Scent
Parfum
by Bond No. 9

100% Authentic
Item #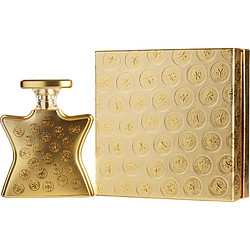 Zoom
Free Shipping in U.S. (orders over $59.00)
Design House:

Bond No. 9

Fragrance Notes:

"oud, rose, white musk, tonka bean, "
No reviews written for this product
This perfume Signature Scent, is the best, the scent is lasting, refreshing and no other scent tops it. It is 5 star, excellent and any other description that makes it the ultimate, the top. Its the best! Liz - lovingit......
Written by Liz G on November 19, 2015
This is my all time favorite perfume! I love how Bond 9 takes a melody of essential oils, marries them together and its hard to describe, usually its subtle when you first spray on, then it settles into something else, when finished it still captures people attention,. Loads of compliments!! This one last a while after you first spray! You won't be dissappointed with this one!
Written by Tammy on February 09, 2015
Signature Bond 9 is my favorite, I have five different Bond 9 perfumes, this one is Perfume in its purest, anyone who can afford this you won't be sorry its pure luxury and it last a long time!!!!
Written by Tammy on December 16, 2014