Eau De Parfum
by Balenciaga

100% Authentic
Item #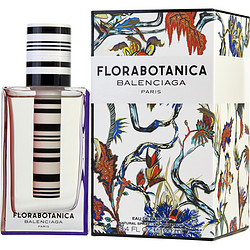 Zoom
eau de parfum spray 1.7 oz
eau de parfum spray 3.4 oz
Free Shipping in U.S. (orders over $59.00)
Design House:

Balenciaga

Fragrance Notes:

mint, rose, carnation, cannabis, vetiver

Year Introduced:

2012
No reviews written for this product
I have a hard time finding scents that work with my body chemistry and Florabotanica is amazing. I get compliments every time I wear it. I love that the scent lasts and is not overwhelming. I will continue to buy this wonderful product. I would love it if they made a shower gel and lotion, as well. DB on 11/8/2015
Written by DB on November 08, 2015
This is a refreshing, welcoming, delightful fragrence. People notice it and ask what it is, remarking how great it smells. I feel better as soon as I catch a whiff....I have never smelled a fragrence as uplifting as this!
Written by Myrene on September 16, 2015
This is my favorite everyday fragrance! I am sorry Balenciaga discontinued the shower gel because that was really excellent. I will buy this fragrance again and again for as long as they continue to make it!
Written by Loyal Customer on August 23, 2015