The Eyeshadow Smooth Eye Colour Quad
WFor Women
Item #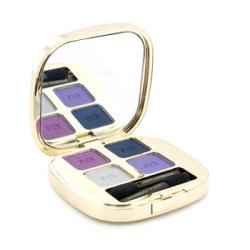 Design House:

Dolce & Gabbana

Fragrance Notes:

basil, tangerine, orange flowers, carnation, marigold, vanilla

Year Introduced:

1992

Recommended Use:

romantic
No reviews written for this product
like your products for the women in my life. you need bath& powder scents & more body lotions. I would order more
Written by Anonymous on April 10, 2014
Read Review details ►
I used to wear this fragrance when I was 20 and living in Italy. Now that I am 40 and mother I came back to this fragrance....and it is still as unique and long lasting....it brings a lot memories...love it!!!!!!!!!
Written by Anonymous on March 13, 2014
Read Review details ►
I love this fragrance. When I try another fragrance I always go back to D&G Thank you fragrance net , D&G is hard to find.
Written by Nancy on February 19, 2014
Read Review details ►
I dearly love this fragrance and I am so glas that you carry it. I've worn it since it was brand new and always reveive compliments. It must be subtle but lasting because I can't smell the fragrance on myself after a few minutes. After wearing it daily for years now I still love it like I did the first time wearing it. Thank you!
Written by Susie P. on February 14, 2014
Read Review details ►