Edt
by Payot
WFor Women
Item #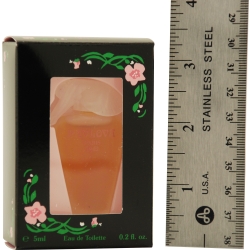 Design House:

Payot

Fragrance Notes:

a soft and delicate floral.

Year Introduced:

1922

Recommended Use:

romantic
No reviews written for this product
My Mother used Pavlova since I was a young girl, I remember she always smelled so good. She passed away 03/11/2004, and I looked every where for Pavlova. I spray a small amount on my heart so she can be near me.
Written by MFW on February 08, 2014
Read Review details ►
I just tried and purchased Pavlova for the first time today, and I am thrilled to "discover" this arresting scent. Collecting important iconic fragrances is a hobby of mine,and I am sure glad that I have finally crossed paths with this one!!
Written by Lisa the cat from Atascadero, CA on May 17, 2012
Read Review details ►
I'm glad to have found this for my Mother-In -Law .She loves it!!! So it was a perfect Mother's Day gift Thank you for stocking it : Pavlova :
Written by Kay on April 29, 2012
Read Review details ►
My first husband asked a lady at an adjoinging table what she was wearing in the '80s. It's the only fragrance I've worn since then. I've had many ask me what I'm wearing. I tend to "horde" it now. The body lotion is the absolute best, it last forever.
Written by Gayle in Illinois on November 29, 2010
Read Review details ►
I used to use Pavlova when I was in my early twenties. Then, I couldn't find it anymore and was told it had been discontinued. You can imagine my delight and surprise to find it again after so many years!
Written by Tess on October 04, 2010
Read Review details ►