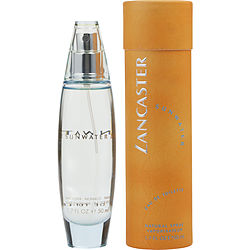 Design House:

Lancaster

Fragrance Notes:

a sunny, green floral, a hint of fruit, fresh and delightful.

Year Introduced:

1997

Recommended Use:

daytime
No reviews written for this product
Sunwater fragrance: Buyer beware. This fragrance by Lancaster was discontinued in 2004, so, if you purchase it, know that it is at least 6 years old. I did and it smelled terrible - not like the wonderful scent I remember.
Written by Kim on June 11, 2010
Read Review details ►
I love wearing Sunwater. I get very nice compliments when I wear it.
Written by spank me on May 23, 2010
Read Review details ►
sunwater by lancaster has been worn by me for many years, i have had many compliments because it is very subtle and fresh.
Written by emmalee on May 06, 2010
Read Review details ►