Eau De Parfum
WFor Women
Item #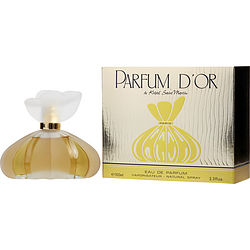 eau de parfum spray 3.3 oz
Design House:

Kristel Saint Martin

Fragrance Notes:

fruit and woods with top notes of citrus for zest.

Year Introduced:

1995

Recommended Use:

casual
No reviews written for this product
My boyfriend got it for me and I loved it before i opened the box. Parfum D'Or is seductive , classy, clean and sexy, long lasting but subtle. I love it. Theonly reason I wouldn't recommend this scent is because I would love to be the only chic smelling this way lololol. I kno it sounds selfish. We're broken up now but thank you Keston Morrison for buying it for me. I couldnt find it in my country but alas I've found it here!!!!!!!!!!!!!!!!!!!
Written by Sanneki on October 01, 2012
Read Review details ►
Every women should have this fragrance, it draws your man closser to you. I've been looking for that fragrance for years until today, I said to myself, I've got to find this perfume online and I did. I got so excited when I find it, I even screamed.....Oh, Wow!
Written by Touvar on November 25, 2009
Read Review details ►
Parfum D'OR is a wonderful fragrance. I purchased this fragrance in Paris. I could not find it in Kansas City, Mo. I finally looked it up on the internet and found it on your website. I love this fragrance.
Written by KCMO on January 12, 2009
Read Review details ►