Eau De Parfum
WFor Women
Item #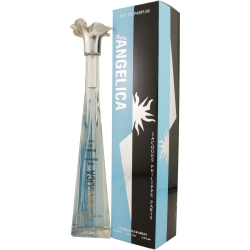 eau de parfum spray 3.3 oz
Design House:

Jacques Philippe

Fragrance Notes:

jasmine, light peppery and tarragon.

Year Introduced:

1997

Recommended Use:

daytime
No reviews written for this product
I just got this fragrance because has same name as me "Angelica". I don't regret. The smell is sophisticated and last all day. The bottle is a bonus because is so beautiful handcrafted. I'm planning to save it after I finish my perfume.
Written by Anonymous on September 25, 2012
Read Review details ►
i just love this parfume. i would highly recommend .
Written by wanda A. of ga on August 07, 2012
Read Review details ►
I love the fact this scent don't never wear off me, Ive been wearing this frangrance since 2008. I smell so good please get the stock back in order, so I can be right. Jazzie J chi-town
Written by Jazzie J on December 07, 2011
Read Review details ►
I LOVE Belle Angelica! I have worn it now for about 4 years and I would not change for the world. I ALWAYS get complimented on how good I smell. This fragrance is difficult to find so get some when you can get your hands on it. That's what I do. I have looked for other perfumes, but none compare to this one.
Written by Rae, Florida, USA on November 28, 2009
Read Review details ►