Eau De Parfum
WFor Women
Item #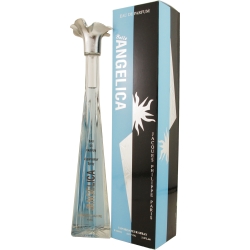 eau de parfum spray 3.3 oz
Design House:

Jacques Philippe

Fragrance Notes:

jasmine, light peppery and tarragon.

Year Introduced:

1997

Recommended Use:

daytime
Angelica is a women's perfume with a spicy Oriental fragrance that will delight the senses and command attention no matter where you are. A touch of jasmine adds a light floral scent, and light peppery notes and tarragon add a bit of spice to its aroma. Ideal for daytime use, this casual scent might just become your next signature scent. Designed by Jacques Philippe for the mature woman with an air of sophistication, it was introduced in 1997.
No reviews written for this product
I just got this fragrance because has same name as me "Angelica". I don't regret. The smell is sophisticated and last all day. The bottle is a bonus because is so beautiful handcrafted. I'm planning to save it after I finish my perfume.
Written by Anonymous on September 25, 2012
Read Review details ►
i just love this parfume. i would highly recommend .
Written by wanda A. of ga on August 07, 2012
Read Review details ►
I love the fact this scent don't never wear off me, Ive been wearing this frangrance since 2008. I smell so good please get the stock back in order, so I can be right. Jazzie J chi-town
Written by Jazzie J on December 07, 2011
Read Review details ►
I LOVE Belle Angelica! I have worn it now for about 4 years and I would not change for the world. I ALWAYS get complimented on how good I smell. This fragrance is difficult to find so get some when you can get your hands on it. That's what I do. I have looked for other perfumes, but none compare to this one.
Written by Rae, Florida, USA on November 28, 2009
Read Review details ►