Cologne
WFor Women
Item #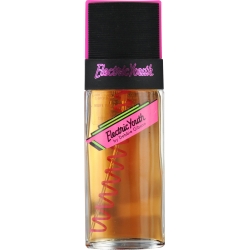 cologne spritz spray 1.6 oz
Design House:

Debbie Gibson

Fragrance Notes:

Fruits, Flowers, Woods And Amber.

Year Introduced:

1898

Recommended Use:

daytime
No reviews written for this product
My mother purchased this for me when I was a teenager and I still order a bottle every now and then and I am 36. I introduced it to my daughter who really loves it. I also found that Katy Perry "Meow" smells really close to this. Fruity and fun scent. Attractive bottle. Don't need much. Let the memories flow...
Written by Sinaminika on November 20, 2014
Read Review details ►
I know this might be cheesy, but I just bought this perfume for myself. This was my first real girlfriends favorite perfume when I was a freshman in high school. I remember being in love with her and the smell. I would always buy this for her when she was out. I can't wait to receive the item. Oh how the memories of a simpler time will come back. Long live the 80's
Written by Bryan on July 19, 2014
Read Review details ►
OMG & WOW !!!!!!!! Is all I have to say !!! Back in 1989 I was a softmore in high school whe this ablum came out and I had to be the first one out of all my friends to buy it!! And whe the perfume first came out I did the samething and wore it to school on that Monday all my friends were jealous of me again.. And when she came to Boston where i live My parents surprised me & 5 of my friends the day of my sweet 16 B-D she was playing on my B-D a limo ride and back stage to meet her!!!! I caanot beleive I found this perfume allover again. Bring by My Eletric youth day allover again! Thank you..
Written by Bonnie- Jen on September 04, 2013
Read Review details ►
So happy to find this perfume after all these years. Smells just the way I remember it. Price was very reasonable too. Lasts all day and not overpowering. Never smelled another perfume quite like it. This perfume brings back many happy memories for me.
Written by Jennifer F on March 13, 2013
Read Review details ►
i used to wear this way back in the day i fell in love with it and then it got discontinued and i found it on here and i ordered it and i have fallen in love all over again this has and always will be my fav perfume
Written by angela on November 30, 2012
Read Review details ►