Amber Mystique
Eau De Parfum

100% Authentic
Item #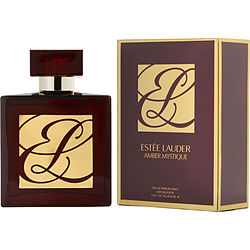 Zoom
eau de parfum spray 3.4 oz
Free Shipping in U.S. (orders over $59.00)
No reviews written for this product
I love this so much I am GLAD it is expensive and HATE to tell anyone what it is if they ask what I am wearing. It is mine, mine, mine! I have so many perfumes that I have to force myself to wear . If this had a body lotion or oil, my joy would be complete.
Written by Fay from DMV on March 02, 2016
Estee Lauder's Amber Mystique is a wonderful fragrance. I always receive compliments when wearing it! It lasts all day and into the evening. I wear it anywhere, anytime. Love, love, love it! It is pricey, but totally worth it! Additionally, the bottle is beautiful.
Written by RNgal on December 09, 2014