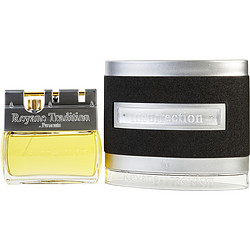 Design House:

Reyane

Fragrance Notes:

Woody and vanilla notes

Year Introduced:

1994

Recommended Use:

casual
Men, put on Insurrection by Reyane and be ready for the action. Introduced in 1994, Insurrection is a scent perfect for everyday activities, from serious business to pure pleasure. Bold, outdoorsy notes of wood that recall a brisk walk through an autumn forest, coupled with sweet notes of vanilla, result in a delicious, enticing fragrance that is simply irresistible. Insurrection is a casual scent designed for the man who can handle the attention and is an unstoppable statement fragrance.
No reviews written for this product
insurrection is right on the money ,subtle but provocative, it,s also alluring . it makes your mind think of pleasure. I think its one of the top 5 fragrances out there .great love juice .
Written by tommy hobeck on September 01, 2014
Read Review details ►
Very nice fragrance. Soft beginning that lingers well, without being too heavy.
Written by MMlodzik on August 28, 2014
Read Review details ►
My boyfriend wears this cologne. I love it. I'll hug him and chest lay my head on his chest so I can keep smelling him.
Written by PutPut on January 28, 2014
Read Review details ►
A wonderful scent for a young man. Very intoxicating I purchased it for my son's birthday.
Written by Purrlita1 on September 18, 2013
Read Review details ►
I can't say enough about this cologne! Everytime I wear it I get compliments. I even have people I don't even know tell me how good I smell and ask me what I'm wearing. The scent lasts just about all day long but is not overpowering. Love it love it!
Written by Artist Greggy on July 08, 2013
Read Review details ►