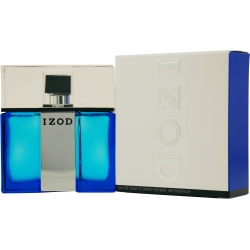 Design House:

Phillips Van Heusen

Fragrance Notes:

tangerine, lime, mint, grapefruit, air accord, cucumber, cyclamen, cotton, juniper, lavender, saffron, incense, tobacco

Year Introduced:

2008

Recommended Use:

casual
No reviews written for this product
Not sure what classification it goes in but it is a very clean crisp scent that is perfect in strength I buy 2 bottles at a time so I can wear it every day and recommend it for special occasions when low on supply I only wear when dressing up there is no other cologne for the fancy dress attire. This is the all time favorite and best scent known to man kind that woman respect and can't get enough of
Written by average Joe 5 days a week and THE MAN any other time on January 01, 2015
Read Review details ►
Very satisfied with the fragrance (Mens Izod) and size of the container. The order was easy and prompt and at a good price. Would highly recommend to others.
Written by Roho on February 08, 2013
Read Review details ►
IZOD is Awesome!!!...Only downside is you must use alot because it is a pretty little/subtle scent and becomes even lighter after a while, but the ladies LUV IT(I'm always getting compliments from down-right hotties and I'm no Fabio dude) I'm stocking up on this stuff!!!
Written by RossDaMan on September 19, 2012
Read Review details ►
a most excellent cologne. women have stopped me and asked what cologne i have on
Written by david anderson on August 11, 2012
Read Review details ►