Edt
by Kiton
MFor Men
Item #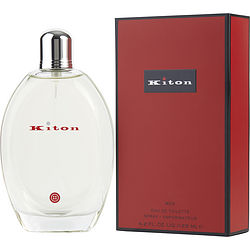 Design House:

Kiton

Fragrance Notes:

Lemon, Bergamot, Pineapple, Musk, Lily of the valley, Mace, Cedar, Tonka, Moss, Violet

Year Introduced:

1996

Recommended Use:

casual
No reviews written for this product
This has become my husbands number one fragrance on his list. I absolutely love it,I can't get enough of it it literally drives me crazy. It got my attention real quick....I can smell this Cologne all day, every day and he has gotten so many compliments. It's absolutely fresh,breath-taking, citrusy,invigorating,delicious,etc. you will really love this cologne!
Written by Olivia on October 14, 2014
Read Review details ►
My all time favorite cologne for special occasions I recommend it to anyone who likes fine cologne.
Written by Marc G on November 25, 2012
Read Review details ►
KITON My favorite cologne ever. Improves my mood. I get nothing but compliments. Women love it, men respect, and envy it.
Written by Michael Z. on June 16, 2011
Read Review details ►
A co-worker pass by me and i had to stop him and ask what is the name of the cologne he was wearing. Because it stopped me in my tract,i had to ask him what he was wearing and i know right there and then i had to buy it for my hubby. COLOGNE (KITON)
Written by Cheryl on September 10, 2010
Read Review details ►