Aftershave
MFor Men
Item #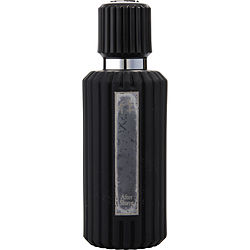 Design House:

Fine Fragrances

Fragrance Notes:

artemisia, tarragon, clary sage, apple, bergamot
No reviews written for this product
I hand to laugh reading the review where a guy had a strange lady sniffing his hair, I have had this happen to me many times in the elevator at work, I have been out with a date and had women ask what is that scent.. I have used this for years now, I don't know what is happening to it , it is very hard to get recently, the after shave is available and that is about it , also I saw it was on ebay going for 40 bucks for a tester , I hope this product is not going away, this is the only cologne I have worn for years and I think a lot of women at work will be disappointed if I can no longer get this ...
Written by walleye on July 24, 2013
Read Review details ►
I have used it for several years and have had many women comment on it. On one occassion I cauht a lady sniffing the air around me. When joking told her that it was fine with me if she sniffed me she promptly grabbed my shirt while she burried her head in my chest and inhaled deeply for several seconds. I can safely say that this cologne was an ice breaker on that occassion and assisted in what became a very productive evening.
Written by Steve on May 18, 2013
Read Review details ►
Don't let the price fool you into thinking this is a cheap scent. It smells good and draws compliments.
Written by PAUL CUGINI on March 13, 2013
Read Review details ►
I purchase this for my husband, I love the scent. He receives many complipants. He wears it for me the scent kind of turns me on.
Written by KassRay on February 09, 2012
Read Review details ►
I wear many different colognes but I always come back to Aficionado when an important "friend" is to be contacted. I am amazed at the price in relation to the compliments I always receive while wearing this. I find myself replacing Aficionado more often than any other cologne, with good reason!!
Written by Bradalmy2 on September 16, 2011
Read Review details ►