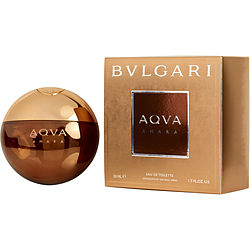 No reviews written for this product
I bought this for my husband because it says mens, but I wear it and everyone asks me what I am wearing. I love it and it reminds me of something from way back in my life that gave me good memories. It is fruity so it doesn't surprise me that I love it. I will keep wearing it even though it is for men. To me it smells uni sexual.
Written by Pamela on September 25, 2014
Read Review details ►
BVLGARI AQUA AMARA is a great perfume and can be worn for any occasion. it has a nice scent and lasts long. i recommend it for any male user. Also nice for a romantic outing
Written by Ugo! on August 18, 2014
Read Review details ►
Bvlgari aqua amara is one of the best perfume on my husband! This fragrance is perfect on him giving the aqua , floral, fruity fragrance which lasts for 6 hours. I love it on him n turns me on every time he wears it!! Best buy!!
Written by Fragranceholic on June 09, 2014
Read Review details ►
This cologne is intoxicating and wonderful! It's strong but not overwhelming, it's very sexy and yet elegant. Bvlgari Aqua Amara was the best birthday present I bought for my husband.
Written by Happy Mommy on June 05, 2014
Read Review details ►