write a review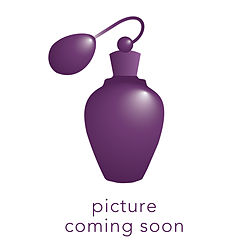 A modern woman of substance has many options in the stylish world of fragrances. Since 1933, and with many reformulations since, Gardenia by Tuvache has been a top choice for countless evenings. The notes of this assemblage form a sophisticated malange that combines traditional favorites such as violet leaf, sandalwood, and a heady musk with lighter notes like lily of the valley and ends with a flourish of more exotic fare such as clary sage and ylang-ylang.
Write a review and share your opinion about this product with others.
Just fill out the form below and click the "submit review" button.
Thank you for your effort. We appreciate it.
We'd Like to Thank You
to receive special offers & coupons! (optional)
I have been searching for the Jungle Gardenia that a friend let me use when I was 15. I fell in love with that heady, flowery scet! I have been searching for YEARS to find THAT specific scent......I tried anything that said "Jungle Gardenia".None of those were THE one. They didn't even come close. Now you can go to ebay and find the original for up to $699.00 but why?? This Tuvahe Jungle Gardenia 1933 is the closest I have come to the original. Beautiful, moderate to intense fragrance, one that does turn heads and one that definitely gets attention. Didn't seem to last as long as the original but when you compare prices & fragrances this Tuvache Jungle Gardenia 1933 is a win-win for me. It is a fragrance touch down!
Written by April on June 09, 2014
If you loved Jungle Gardenia, and I do, it has come back. I fell in love with the vintage version but was always bummed out by the high price and lack of a availability. This is a hauntingly beautiful perfume, very feminine, with nothing else quite like it, no matter how much more expensive. On a whim I decided to try Gardenia 1933, and to my amazement it is Jungle Gardenia exactly, with no corners cut and not cheap substitutions made. I consider myself to be a perfume snob, but this compares favorably, and maybe even exceeds, even my most niche-y and expensive fragrances. It's a winner in my book.
Written by Prfmelvr on May 17, 2013
I speak from experience when I say that if you want a true Gardenia fragrance, one that is warm, lasting and inviting, this is it. ABSOLUTELY the best Gardenia fragrance I've ever worn or found. The 2012 version is sharp, whereas the 1933 version is mellow, and melds beautifully with the skin. It simply puts me in a great mood, and makes me feel feminine and sensual. I don't have to look any further. You can pay 4 times as much for a fragrance that is nowhere near this quality. I simply adore it!
Written by muse77 on May 11, 2013
Not quite the same as Jungle Gardinia but so close. It reminds me of being a kid and some of the fun times I had at my aunt's house. She always wore that perfume, she died of cancer a couple yrs ago so it gives me something special to remember her by!
Written by Cherie on August 28, 2012