write a review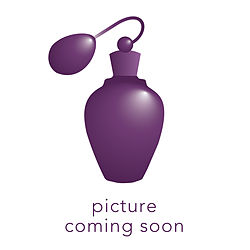 In 2008, the Eddie Bauer design house introduced the cologne Adventurer II for men, which combines woody, green, aromatic, spicy, and fresh notes to create a unique, masculine fragrance. This casual scent is suitable for everyday use, so you can start each day by spraying it on before you head to the office or head out with friends. The enticing cologne has great staying power, allowing you to feel confident that it will last throughout the day.
Write a review and share your opinion about this product with others.
Just fill out the form below and click the "submit review" button.
Thank you for your effort. We appreciate it.
We'd Like to Thank You
to receive special offers & coupons! (optional)
a sent that is unique - husband wears it - I love it - it is not what "everyone" has on - not over powering - yet a "MAN"S" fragrance ---- used to buy lotion, after shave & cologne - just now finding it again - hope you carry the entire line
Written by Mrs. on June 25, 2013
The Adventurer II is slightly different from the original but is just as great as the original. I wore the original for years and when the Adventurer II came out I wasn't sure I could wear it. When the clerk at Eddie Bauer told me they no longer handle the cologne, i was so disappointed. Someone told me to go online and am I every so grateful. I highly recommend the Adventurer II.
Written by :). :). Great on June 12, 2012
This is not for the Adventure 2 from EB, but for the original Adventure. The original was popular in the mid-late 90s, and my friends and I used it all day at school. I was in 9th grade, not yet driving, and an older student took me under his wings, and made me an honorary upper classman. Well, he had a bottle in his center console, and he would put it on, and I would literary see the girls flock to him like the honey for the bees'. I asked what it was, and the only answer I got was, "Its pimp juice bro!". and I believed it then, and I still do. It is very unique, and it the 2nd Adventure, is anything like the 1st, than I would highly recommend it. If there is anyone who has already done so, than I would like your input.
Written by Anonymous on October 06, 2011