write a review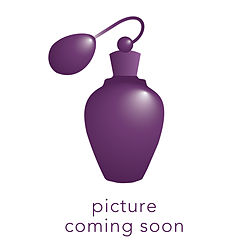 Basile Young is a youthful and modern fragrance for women who go through life with an air of confidence and irreverence. Designed by Basile, this scent features classic notes of bergamot, Amalfi lemon, lime and mimosa. Trendy, young and casual, this fragrance is perfect for young women who want to be themselves and know exactly who they are. Bright and vigorous, this scent makes a statement that takes you through your work day and into the fun of the evening.
Write a review and share your opinion about this product with others.
Just fill out the form below and click the "submit review" button.
Thank you for your effort. We appreciate it.
We'd Like to Thank You
to receive special offers & coupons! (optional)
This is my favorite perfume. I get lots of compliments when I wear it. Men and women love the scent. When I tell them what it is - the comment is - the name fits. My husband likes it so much he buys me 2 sets at a time. His favorite for me to wear.
Written by young grandma on December 21, 2013
When I first tried Vampire it was in the "bite size" and I went to a local mall to do some shopping and was stopped several times to ask what fragrance I was wearing. I ended up showing them and letting them try mine. On the way home I knew I had to purchase another. It is my everyday scent and I love it! And I never am without it.
Written by Anonymous on August 27, 2013
I love this fragrance. And to think...I just bought it for the bottle it was in, and because I always teased my son after the "Twilight" movies and "Vampire Diaries" that I was a vampire, so I got the perfume to smell like one. This stuff is the BEST!! I have gotten so many compliments about this perfume. Every time I wear it at least 1 person comments about it. ALSO....kind of a weird question if nobody knows the answer. About 10 - 12 years ago, when the "Body Fantasy" fragrances were just new, there was one called "BODY FANTASIES: BABY"...it was amazing! But then all of a sudden they quit making it. Does anyone remember this? If so....is there ANYWHERE that you can get it. Thanks so much all for your time...:)
Written by Kimmy on August 21, 2013
This is the best perfume I have ever worn since Tribe went off the market in the mid 90's... it lasts long past a day.. I can still smell it on my clothes until I launder them. I always get a lot on comments about how good I smell any where I go. This is the BEST SMELLING perfume on the market today! LOVE IT!!! 10 stars!
Written by phylis40 on February 21, 2013
I FIRST DISCOVERED "BODY FANTASIES":"VAMPIRE" (APPROPRIATELY, ENOUGH) on 10/31/2010. THEN, came home and watched THE FIRST episode of "TWI-LIGHT". The "CONFLATION" OF "TWI-LIGHT" and THE "VAMPIRE" FRAGRANCE, TOGETHER, AROUND ME~HAD ME *HOOKED*. I went from ONLY wearing it at NIGHT--to wearing it--JUST "ANY TIME". (IT IS (NOW) MY "SIGNATURE" FRAGRANCE). As long as it STAYS ON THE MARKET~I WILL *NEVER* BE WITHOUT IT ;-} I HAVE RECEIVED MORE COMPLIMENTS on THIS PARTICULAR FRAGRANCE, than *ANY* OTHER~*EVER*. (AND~MEN GO *CRAZY* over it~and THEY DON't EVEN KNOW WHY ;-} "VAMPIRE" IS (DEEPLY) *MYSTERIOUS*~*SENSUAL*~*EXOTIC*~and *ELUSIVE*. *IMPOSSIBLE* TO "PIN DOWN"~but THE *AURA* DRAWS YOU IN. It is ABSOLUTELY *ADDICTIVE*~*UN-FORGETTABLE*.
Written by cc1 on February 20, 2013