write a review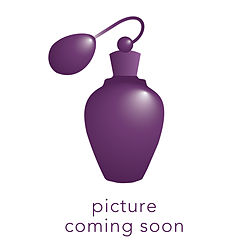 Romance is always in the air when you wear the dramatically floral scent of Private Collection for women by Estée Lauder. The complicated floral blend opens up with green notes that provide a fresh, breezy scent. Middle notes of chrysanthemum and narcissus with a blend of spices and a base of sandalwood and patchouli linger long after the floral opening notes begin to fade. The long-lasting romantic fragrance was introduced to the market in 1973.
Write a review and share your opinion about this product with others.
Just fill out the form below and click the "submit review" button.
Thank you for your effort. We appreciate it.
We'd Like to Thank You
to receive special offers & coupons! (optional)
Luxuriant blended florals w/ fresh cut grass & deep woodsy notes. One of the all-time great perfumes of history... NOTHING like the saccarine sweet, syrupy, fruity florals, nor the over-done "Blue" class of perfumes which the current mass ad campaigns lead us to believe are the only choices that ever existed... If you never knew that perfumes used to be classified as leathers, woodsy, green, oriental- and of course floral (without fruity sugars!)- Then, you may find it immensely rewarding to delve into the history of fine French perfumery! In the early-mid 1900's, (when your grandparents/great grandparents lived), the term "sweet" referred not to a sugar-sweetness, but rather, to the fleeting fragrance of a fragrant flower in bloom. That was what "sweet" meant. Perfumes historically did not contain sugary-sweet notes (now classified as "gourmands"- meaning desserts). Hard to believe now, that there was a time, not that long ago, when perfumery was an art, and the marketing was developed to sell the perfume! Vs. now, where the marketing is the primary product, and the "juice" is whatever appeals to the masses as the latest rasberry / caramel corn / cotton candy / chocolate desserts, and/or "Blue / Fresh Sports / Aquatic" genres, with commercials of sexy, pouty, tousle-haired models and celeb's, demonstrating just how sexy they are- and we all can be- when wearing these perfumes. In contrast, there are a significant # of *exquisite*, artfully constructed perfumes, many discontinued, some still in production: Estee Lauder Private Collection is a later classic example of an incredibly rich, complex, well-blended / well-balanced perfume, with a blend of LUSH, RICH floral heart notes juxtaposed against woodsy basenotes, and rounded out by intense, just cut, fresh green grass. This is an intense perfume, artfully composed, and Estee Lauder Perfume House is reknowned for retaining the integrity (truth) of the original scent compositions from decades ago. Numerous frag's in the EL line are masterpieces... Private Collection is an absolute masterful, glorious, MUST HAVE, for any serious fragranista!
Written by Anonomous on December 05, 2012
I absolutely love this fragrance. I cried when the shower gel was discontinued. One gal said it had a different fragrance when she tried it at a later time. A person's chemical balance can change. This has happened to me before.
Written by rjlord on December 05, 2012
My mother and I both love Private Collection. Thank you for carrying it for it seems hard to find these days. I agree with the comments already made for the fragrance, I miss the bath powder, soap, body creme - DON"T EVER STOP CARRYING IT and bring the accessory accoutrements back.
Written by Philipa on October 24, 2012
I've been wearing this since I was 14. My Grandmother, a woman of impeccable taste, introduced it to me. I have never worn another fragrance, ever, and I'm fifty, now. My husband loves it on me, and wherever I go, people ask me what I'm wearing. It has become a part of my wardrobe, just as my shoes, or dress is. My walk in closet smells faintly like it, and when people would get into my car, they would say how beautiful it smells. Private Collection is unique, and when my grown children see me and hug me, they say "Mom, I'm glad you smell the same as when we were kids" Private Collection makes me feel beautiful, feminine, and confident. I hope it comes back in stock soon, because I'm not myself without it. Also, please bring back the powder and body lotion.
Written by Beachgirl on June 28, 2012
This too is my scent. I have worn it since 1973 and people do know when I am in the room. My daughters say Private Collection is the smell they associate with their mother and they make sure I don't run out. I have some issues howerer with not being able to layer the fragrance, I miss the body powder and the glitter,body ceam and lotion. Has something changed? The scent seems less intense. I LOVE PRIVATE COLLECTION!!
Written by Anonymous on May 30, 2012