write a review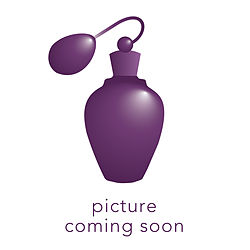 Escada Sentiment by Escada is a warm fragrance that will make you feel beautiful. This rich women's scent is ideal for a romantic night out with your significant other or a date with someone you'd like to impress. In Escada Sentiment, sandalwood, mandarin, vanilla and iris combine perfectly to create a fragrance that sets the mood for romance. Introduced in 2000, Escada Sentiment has become a well-loved fragrance for many women and the men around them.
Write a review and share your opinion about this product with others.
Just fill out the form below and click the "submit review" button.
Thank you for your effort. We appreciate it.
We'd Like to Thank You
to receive special offers & coupons! (optional)
32+ years ago, I wasn't sure wheather it was my husaband or the musk I fell for, (Monseiur) so he has worn it all these years to keep me around!!! LOL Monsieur is it! written by Liz
Written by Anonymous on July 23, 2015
I used to wear this 25 yearsa go and never could find it. Well I found it and my wife loves it...my co-workers want to know what am I wearing.. Perfect for me,just the right scent. Monsieur Houbigant Musk is the best.
Written by Frank on May 18, 2014
Monsieur musk is a cologne I have used for well over 28 year's, n it got hard for me to find when we moved from the big city in N.M. I would travel over 234 mile's to buy it. Well store quit selling it there n my daughter's found this site year's ago for me. As u can see I now order my product n other's when needed. Thank u so much n all that we buy r top notch product's. Their the best in more way's than one. Thank's again a returning customer Rudy V. P/S price's u can't BEAT!!!
Written by Rudy L. Villegas Sr. on January 08, 2014
1973 I was 21 when I began wearing this fragrance, and I wear it still. I wasn't looking for fad scents, just something 'clean smelling' and manly in a sea of overpowering and unisex-scented fragrances. Dana's Musk was and is it for me! I still am complimented on it's scent, and it's attracted mischief too many times to tally ... LOL!! It just blended with my particular body better than anything before. I recommend it for anyone to try, and enjoy carefully! ;-)
Written by Erwin on August 20, 2013
A surprising fragrance that I constantly get complemented on and ask what is the fragrance I am wearing? Women like the romance behind the scent and men admire the masculine clean fragrance. It may be and oldie but it is a goodie.
Written by Booch on August 07, 2013
I've used this cologne since the the seventies when it first came out. It became my signature scent. Women would stop and comment positively and ask me what I was wearing. After some years I found it hard to find this cologne! I'm glad I found it again. I am now challenged with finding a alternative signature scent. A man needs two, just to keep the ladies off balance! Musk will always be my #1 scent.
Written by Francisco Tabaranza on July 22, 2013