write a review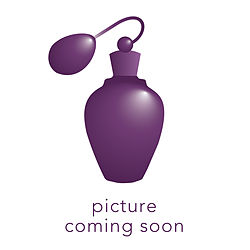 Feel more feminine and embrace your softer side with Chloe Innocence by Chloe. Introduced in 1996, this women's fragrance features base notes of iris, cedar, vetiver, and musk that create a warm and inviting aroma. You'll love the delicate bouquet created by the combination of these floral and woody notes. Recommended for casual use, Chloe Innocence emits a subtle, lilting scent that brings the confidence you get from smelling fresh for hours.
Write a review and share your opinion about this product with others.
Just fill out the form below and click the "submit review" button.
Thank you for your effort. We appreciate it.
We'd Like to Thank You
to receive special offers & coupons! (optional)
This is the only perfume that I have purchased and actually loved. I have to resort to other perfumes that are ok, but I would really love for them to bring this one back. My husband loved the scent on me and he misses it just as much as I do. Please bring this one back.
Written by Tywana on September 05, 2013
Read Review details ►
Its totaly the bedst perfume i ever had.. Love it...
Written by Aase Winther Hansen on July 13, 2010
Read Review details ►
I have been in search of Chloe Innocence for over 5 years. I started to use it back in 2000 and it is just perfect, not to strong, and very feminine. I'm pretty resourceful and can't find it anywhere. Bring it Back! I'll be a life long customer.
Written by Alicia on March 16, 2010
Read Review details ►
I am still in search for Chloe Innocence, parfum and body lotion. I was given a bottle in 1997 and just loved it. I got plenty of complements I miss it very much. When do you think Karl Langofeld, will be bringing that fragrance back? Wanted very much.
Written by Sharon Graves on November 11, 2009
Read Review details ►
I was given a bottle of Chloe Innocence, as a gift in 1997 and I love the scent. I have always worn Chloe, but the Innocence is by far my favorite. I really wish that Karl Langofeld, decides too continue to make this fragrance, please it back.
Written by Sharon on February 25, 2009
Read Review details ►
it`s the best perfume ever!! why is it so hard to find?? I use since i was sixteen years old and I miss it badly! To use every day, all day long. It´s subtle and everybody loves it. Heartbreaking!
Written by Paz on December 12, 2008
Read Review details ►
Without a doubt the most beautiful scent. I have not been able to find it for over 2 years and have travelled the globe looking for it. It is a scent that always has people telling me how gorgeous it is.
Written by wibley on December 04, 2008
Read Review details ►
I love chloe innocence. I have been trying to get my hands on a bottle for the last past 7 or 8 years. It is fantastic, my husband loves the scent.
Written by Anonymous on October 20, 2008
Read Review details ►
this parfum is great. i like it. you feel fresh with that fragance. you can use it anytime, anywhere. I recommend it and i hope it will appear again in the market
Written by Anonymous on January 16, 2007
Read Review details ►