Eau De Toilette
by Remy Latour

100% Authentic
Item #
Coupon Price: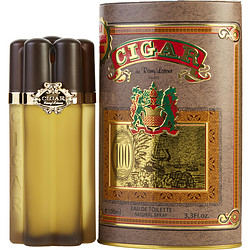 Zoom
eau de toilette spray (new packaging) 3.3 oz
Free Shipping in U.S. (orders over $59.00)
Design House:

Remy Latour

Fragrance Notes:

sandalwood and patchouli.

Year Introduced:

1996

Recommended Use:

casual
No reviews written for this product
I purchased this scent back when it first arrived at Hudsons. What a great smell. The scent has calmed down some but I'm not complaining. if, you like a fairly strong scent and you can smell it several hours later...you got your monies worth.
Written by Lawrence on April 09, 2015
very masculine scent with hints of great smelling cigar tobacco aroma without being overpowering if used in moderation (HINT: a little of this goes a LONG way). For the price here and the compliments you will receive on it, it's well worth having in your cologne cabinet for you and your lady!
Written by Jody B. on December 26, 2014