Eau De Parfum

100% Authentic
Item #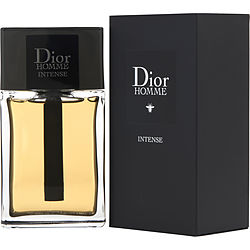 Zoom
eau de parfum spray 1.7 oz
eau de parfum spray 3.4 oz
Free Shipping in U.S. (orders over $59.00)
Design House:

Christian Dior

Fragrance Notes:

ambrette seed, cedar, lavender, iris, vanilla, vetiver

Year Introduced:

2007

Recommended Use:

casual
No reviews written for this product
Ok, this was a blind buy for me because I didn't see one negative review for this fragrance. My best description for this fragrance is "chocolate rose" and I love it. Although it smells like a woman's makeup (rose/powdery) bag but is has a masculine (woody) overtone to it. Perfect for a fall/winter date night.
Written by e2less on October 18, 2015
Dior Homme Intense: I wouldn't wear it to work every day or in tight quarters like an airplane. It has a very alluring comfort zone aura about it that is perfect for a meet and greet situations. I'd say if Dior Homme was a beverage it would be like a cognac. Hope that helps...I bought the big 150 ml bottle.
Written by Mr. Blair on September 27, 2015
I don't know why people are saying Dior Homme Intense is a hard fragrance to describe, for me it's easy. On my skin Dior Homme Intense gives off a powdery make-up vibe along with a very long lasting scent of vanilla
Written by Rasta on May 01, 2015