Soy Candle 12 oz Tumbler. A Comforting Blend Of Pine & Evergreen Oils.

100% Authentic
Item #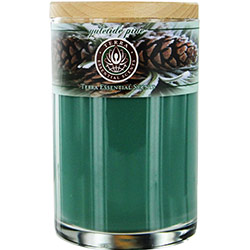 Zoom
soy candle 12 oz tumbler. a comforting blend of pine & evergreen oils. Burns 30+ Hours
Free Shipping in U.S. (orders over $59.00)
No reviews written for this product
Yuletide Pine 12 oz. scented candle is a disappointment because you cannot even smell the pine! This was a gift for my wife because she likes the fresh scent of pine, boy she was upset over this one.
Written by B. Smith on December 10, 2015