Giorgio Beverly Hills Giorgio for Men Review and Giveaway
FragranceNet.com A Rose A Day Valentine's Giveaway

Giorgio Beverly Hills Giorgio for Men is a classic and oriental fragrance for men. It was originally launched in 1984 and has remained a top choice for men who crave a woody and romantic scent. It's notes include gardenia, rose, jasmine, chamomile, orange flower and a hint of patchouli.
How to enter:
1. You must be a fan of our Facebook page.
2. Fill in the blank: The success of Giorgio led to the subsequent perfume launches of RED in 1989, Wings in 1994, Giorgio Aire in 1995, Ocean Dream and Red 2 in 1996, Giorgio G in 1999, Giorgio Beverly Hills and __ ____ in 2002.
3. You must have your answer posted on the Day 2 Rose Giveaway thread! If you need a hint, make sure that you check out our Giorgio Beverly Hills boutique.
4. Check back the next day as we announce the winner and the next rose contest.
Must be 18 or older to enter; open to US Residents only. One winner will be chosen at random from all valid entries. For complete contest rules, please visit http://ow.ly/XRT6G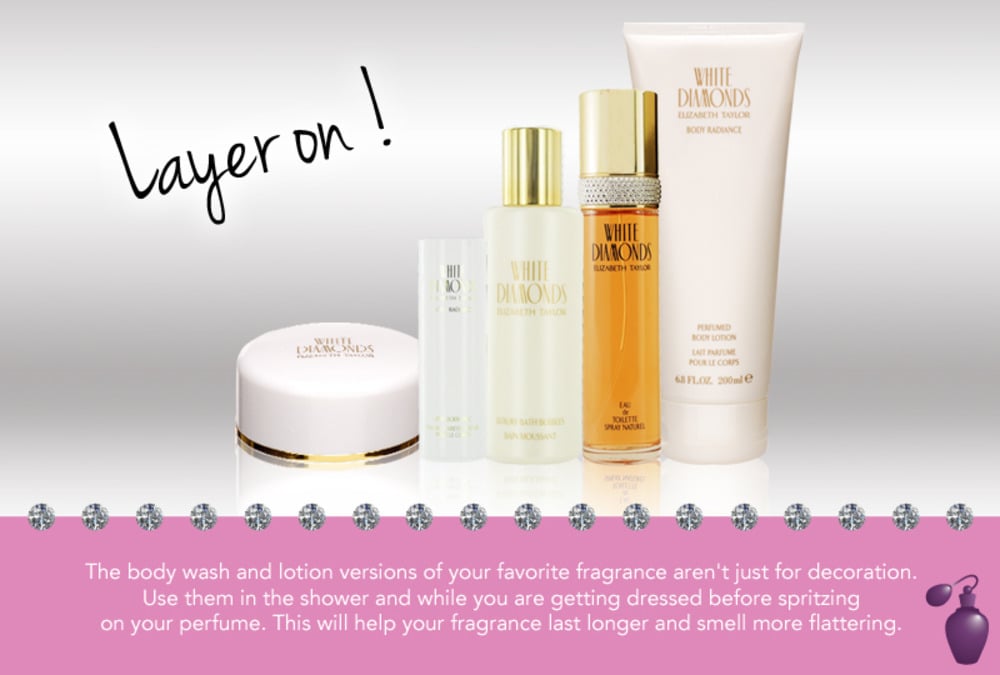 Fragrance layering may sound impossibly chic, but it isn't as complicated as you think once you learn the basics. The skill of layering is all about incorporating the right scents into other aspects of your beauty routine to make your perfume work better for you or to change your scent in unique ways for more impact.
For example, using a body lotion with a specific note is a way to alter your signature scent for the upcoming season without splurging on a new perfume.
Lucky for us, layering with fragrance is easy to do when we have matching shower gels and body lotions offered with our favorite fragrance. Using the shower gel, soap and shampoo, followed by the moisturizer of your favorite fragrance, helps make your fragrance last all day long! Plus you get the added benefit of hydrating skin and hair!
To have a little bit more fun with layering and to head from day to night, take into consideration the fragrance notes in the scents you have. Wear whichever day scent you prefer and choose an evening perfume that carries forward a main note of the day fragrance. If you wear a citrus scented fragrance, top it off with the same citrus note carried in a different fragrance for night.
Ah a sporty fragrance for men