Unlike summer beauty looks which boast glowing sun kissed skin and bold colors, fall beauty thrives on a deeper and dramatic energy which runways can't seem to get enough of. And featuring much darker beauty staples such as wine stained lips and bold and intense liner, this year's seasonal looks are definitely more sophisticated alltogether.
But instead of rocking intense liner and a striking berry lip all in one shot, remember that there are simple ways to bring pops of fall beauty into your everyday routine without overdoing it. So, whether you're in need of a new hairstyle or are surely looking to upgrade your brow game, here's six easy ways to bring some fall into your daily regimen.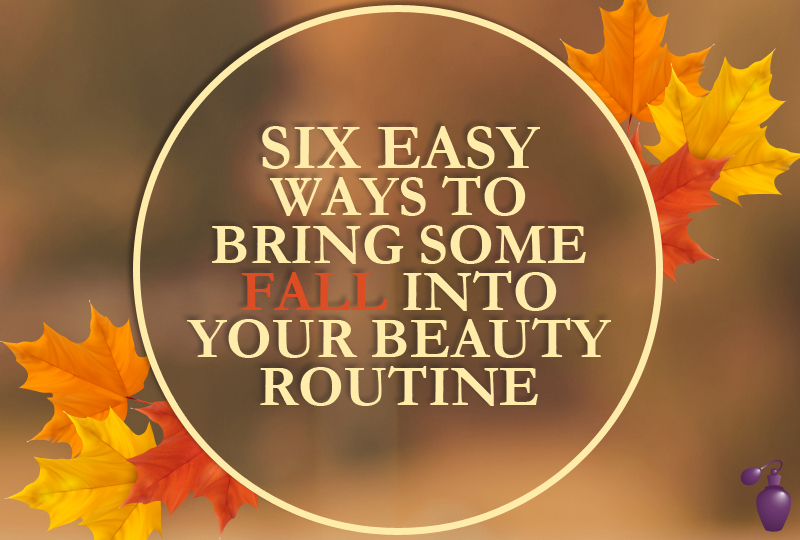 Luminous Skin: Dewy and glowing skin may be on the fall beauty forecast, but this is definitely one look you can wear all year round. While you can surely mix a highlighter and moisturizing foundation together, selecting a illuminating foundation can also warm up your complexion, without the added mess. For a radiance boosting product, we love the Yves Saint Lauren Le Teint Touche Eclat Illuminating Foundation ($62.99), as it gives you a natural looking glow, without looking too done up or caked on.
Feathered Brows: While bold brows have defintely made a comeback, a more feathered brow is a fall beauty favorite that keeps on giving. While still sporting a strong arch, feathered brows often look more natural, while still managing to turn heads. To get that sexy brow easily, the Jane Iredale Purebrow Brow Gel Brunette ($20.99) fills in sparse brows with a natural looking tint.
Berry Lips: A seductive berry lip is another fall essential, but it can look a bit harsh if applied incorrectly. For a much lighter and easy to apply product, try Thebalm Stainiac Cheek & Lip Stain ($16.99) which provides a sultry wine color onto your cheeks and lips.
Sleek Pony: Unlike summer's beachy waves which scream texture and Bohemian chic, fall hairstyles call for sleek sophistication in contrast. To give your usual ponytails some autumn edge, opting for a sleeker style is a sexy 'do anyone can pull off. For a side-parted ponytail a la Kim Kardashian, the Sexy Hair Healthy Sexy Hair Soy Paste Texture Pomade ($15.99) helps hold your pony into place, while keeping frizz and flyaways at bay.
Intense Liner: Autumn eye looks tend to be on the seductive side, so you'll definitely want to keep some liner on hand to achieve any of the season's most coveted looks. For perfectly lined eyes, the Clinique Quickliner ($18.99) achieves both smokey and cateye looks easily.
Mod Metallics: And to give your lids some added vampy glam, metallic shadows can accent your eyes with some dazzling sparkle. For a glimmering shadow that can help boost your liner, choose the Estee Lauder Pure Color Gelee Powder Eye Shadow In # 05 Cyber Green (Metallic) 9g/0.3oz ($31.99) for a sexy fall eye look.
Tom Ford Velvet Orchid Eau De Parfum for Women
This fragrance warrants a woman with a unique character that is looking to deliver a powerful floral signature scent. It opens with an accord of black orchid blended with notes of velvet orchid, turkish rose oil and jasmine.
In order to distinguish it from its older sibling, Black Orchid, Velvet Orchid's team of perfumers packed it full of florientals and citrus notes such as orange blossom and rose absolute. The base of the fragrance is more feminine and warm due to the rich flavors of vanilla, amber, sandalwood and suede.
Available in two sizes on FragranceNet.com - 1.7 oz ($75.00) and 3.4 oz ($123.00) - it's easy to see why it was awarded the 2015 Women's Luxury Fragrance of the Year by The Fragrance Foundation.
Now that we're near the end of summer, it's getting too hot to keep wearing a lot of cosmetics. Sure, we love getting glammed up but who wants to worry about having a makeup meltdown? No one.
If you can't go out bare-faced and it's still too hot to wear some of your favorite products, try tailoring your beauty routine with these three tips:
1. Find a Lightweight Foundation
Warm weather can cause your foundation to melt. Avoid this by wearing a lightweight foundation with full coverage. Try Estée Lauder's Double Wear Stay-in-Place foundation for a fresh and natural look that can stand up to the heat, humidity and nonstop activity.
2. Perfect Your Pout with a Bright Colored Lipstick
We are suckers for a bold lip so think about wearing a bright colored lipstick that will add a bit of dimension to your face. Try Estée Lauder's New Pure Color Lipstick in #56 Raspberry. The color is great to wear during the day and you can easily transition it for a night out by adding a touch of gloss.
3. Top it off with your favorite fragrance
Your scent should be airy and fun this summer, however, since you're going for a fresh face, you might want to try a fragrance that has some bold domestic floral and fruity notes to it. Estée Lauder's Pleasures Bloom Eau De Parfum is perfect for this. Its notes include: grapefruit, creamy vanilla, raspberry, violet flower pink peony, rose, jasmine, green lily, musk, patchouli and lychee.