Not sure what to get that certain someone? Know there astrological sign? Good, we've just made it super easy for you to shop what's right for them!
Virgo No more rough waters for you, Virgo, the sea of life will be tranquil for you at long last – and it's about time. A product to inspire your new status, Try Tommy Bahama Set Sail Martinique .
Libra Keep calm and carry on, Libra. It's time to put all of your anxieties about love on hold and instead think happy thoughts. For you, the bath and body set Stress Less by Aromafloria should help put you at ease.
Scorpio Hair-raising adventures are on the horizon for you Scorpio, but in a good way! No more monotony for you, it's time to get moving. To help you on your way, get the 'do you deserve with a gift set from Nioxin.
Sagittarius It's time to brush up on your skills, Sagittarius, because new career prospects are headed your way soon. In order to put your best face forward for them, get a hold of Exceptional Because You Are 7-piece deluxe brush set.
Capricorn We have to hand it to you, Capricorn, you've nailed it when it comes making connections. People are lining up to shake your hand, so we suggest grabbing Exceptional Because You Are 10-piece mini nail polish set to seal the deal.
Aquarius:Careful what you say, Aquarius. Your words are carrying plenty of weight now, so use that power for good. To keep your lips locked as likable, pucker up to Exceptional Because You Are 10-piece mini lip gloss set.
Pisces Get ready to mix and mingle soon, Pisces. Invites to several parties are headed your way this season, so you better try Cosmetic Set Color by Calvin Klein . It has all different colors to go along with any occasion you attend!
Aries There are no limits to your potential, Aries, and it's about time the world knew it. Take a cue from a style icon with the infinite beauty set by Calvin Klein and know no bounds.
Taurus: Keep your eyes on the prize Taurus. The lofty goals you set for yourself are about to be realized. To help keep your gaze glamorous, get your hands on Estee Lauder hydra complete multi-level moisture eye gel crème to keep your skin looking young and hydrated
Gemini Pack a bag, Gemini, because the world is your oyster and it's time you saw as much as you can. First, you'll need the perfect product to get you on your way like Elizabeth Arden travelers eight-hour set.
Cancer Look on the bright side Cancer. The sun will come out tomorrow, and good times will be here again. If you want a source that's just as radiant for your skin, check out Decleor Source D'eclat set.

Leo You want your place in the sun, Leo? Then you have to get out and get into the spotlight. A confident way to do so is with close-up ready skin, and Pevonia Botanica sun face & body set can give it to you.
Cacharel has been on the perfume scene for decades and anyone who lived through the 80's and 90's can attest to seeing a bottle of either Anais Anais or Lou Lou on practically every bathroom counter! Fortunately, with the times, Cacharel have evolved and are producing some impressive scents for the here-and-now!
In 2003 Cacharel launched Amor Amor (yes, another two-word double-whammy name!). This scent is a pretty fruity floral that has oodles of appeal for young women and women young at heart. From the bottle, sweet notes of pink grapefruit and blood orange tickle the nose – the sensation is one of prickling effervescence, like sipping creaming soda from a cup. Lovely notes of rose, blackcurrant, apricots, jasmine and lily-of-the-valley inject the composition with a tender, youthful femininity. Amor Amor is sparkling, lively and candy-like... very much a perfume for daytime wear, or something for the warmer weather. Its shimmering lusciousness gives it a lip-smacking appeal that draws others in.
Amor Amor always evokes a smile... a well-composed pretty perfume at an unbeatable price point!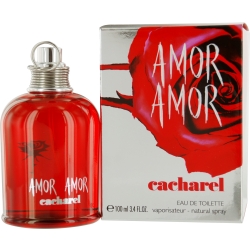 The cat eye is an underrated beauty essential that instantly turns any look sexier without trying too hard (just try to picture Sophia Loren or Brigitte Bardot without it). It plays nicely with a bold lip or smoky shadow, but is just as chic on its own. And judging from the looks we've seen at recent fashion week shows, the world's top makeup artists agree.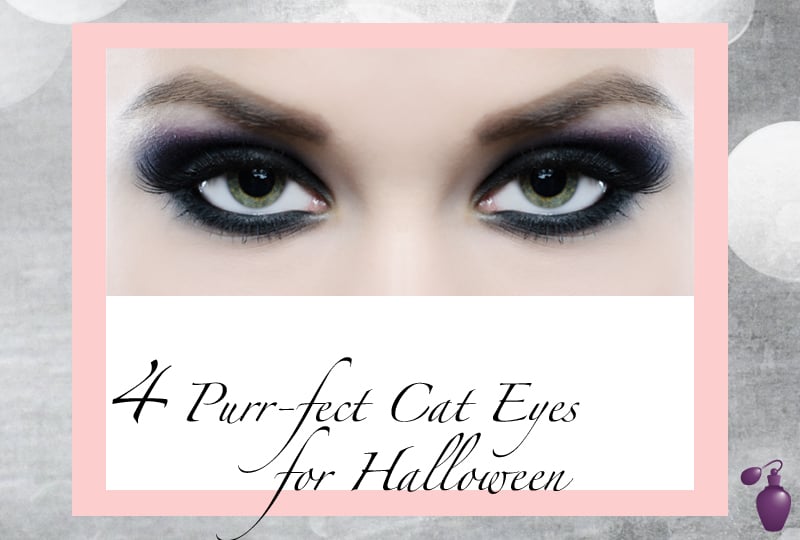 Proving there's no shortage on creative and fun ways to wear the cat eye, we picked out some of our favorite (and easiest) looks to recreate. This Halloween, whether you're dressing or you just want to add a little drama (or glitter) to your look, we've got the tricks for getting it right.