Fragrance company Demeter are at the top of their game, compiling an olfactory ark of single-scents that are lifted from our day to day lives. For example, do you love the smell of strawberry ice-cream orsalty sea air? If so, then Demeter are your jam... they've bottled just about every smell imaginable (yes, even the bad ones, but lets not linger on those)! With all the good in the world, what smells more delectable than the aroma of freshly-baked brownies?? Well, you guessed it – Demeter have bottled that too and the likeness is uncanny! Now you can enjoy your favourite Brownie treat, but without the guilt!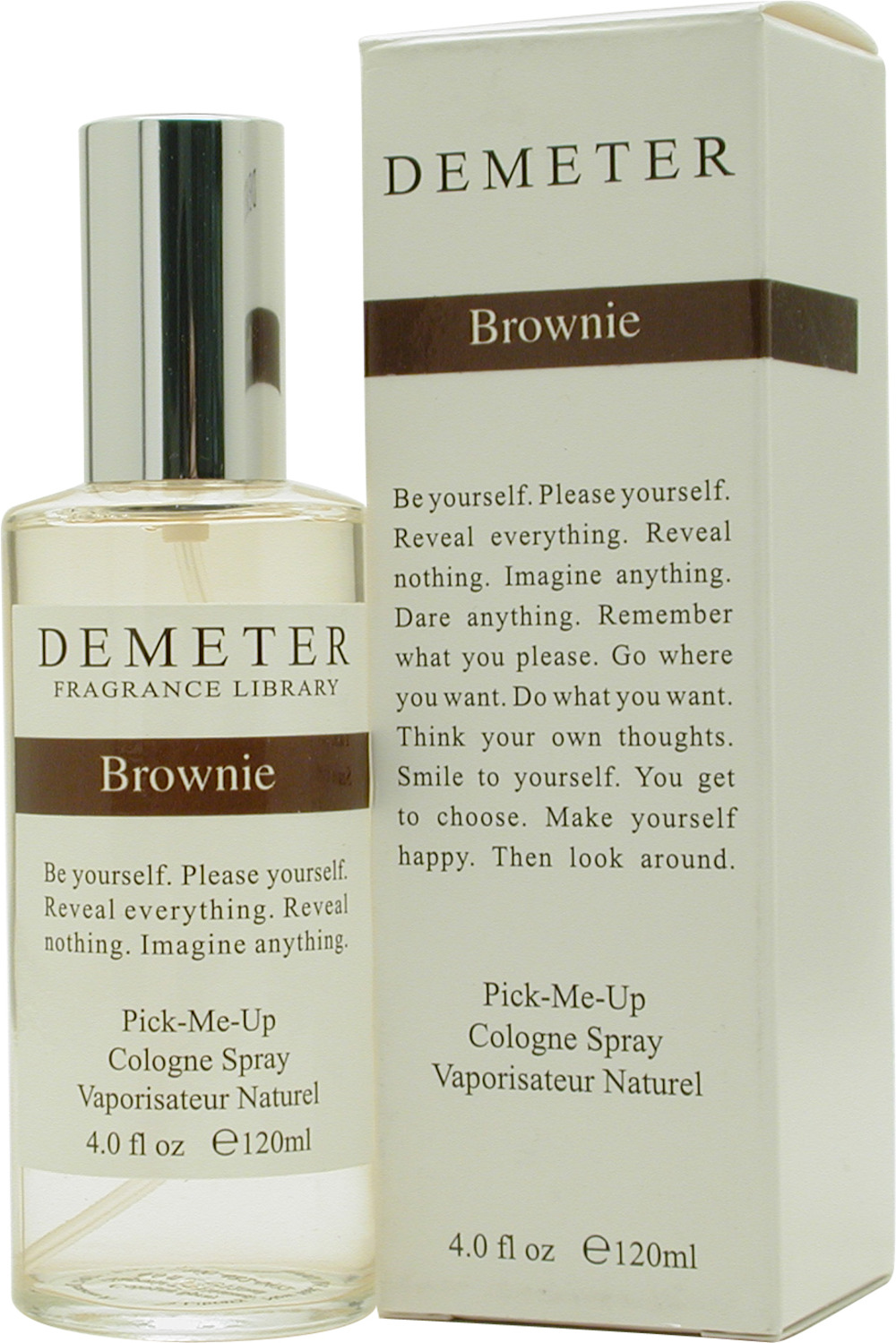 Demeter Brownie is every bit as delicious as it sounds... not only does it take a smelly snapshot of the warm, chewy chocolate nucleus, but also the bitter cocoa dusting powder; the butter; the vanilla... all your gourmand dreams have come true with the ability to spritz yourself into a chocolate stupor! This tummy-rumbling scent will either put an end to your sugar cravings or will see you running to the local shop, but regardless, one has to appreciate the smell of chocolate baking in the oven, right?! To really knock your socks off, Brownie can be layered with Demeter Cotton Candy or Vanilla Cake Batter to send you into a sugar coma, but without the cavities!
Bring a slice of home-baked goodness to your cold winter day without even switching the oven on! Sweet-tooths beware... Brownie is INCREDIBLY addictive!
Few European design houses have such a striking impact and lasting influence as Costume National – an Italian fashion brand known for its free-spirited edginess and keenly-edited silhouettes that are cut close to the body. Under the watchful and masterful gaze of Creative Director Ennio Capasa, Costume National compliment their couture with an exciting range of perfumes... one of which is the limited edition fragrance from 2005, Scent Cool Gloss.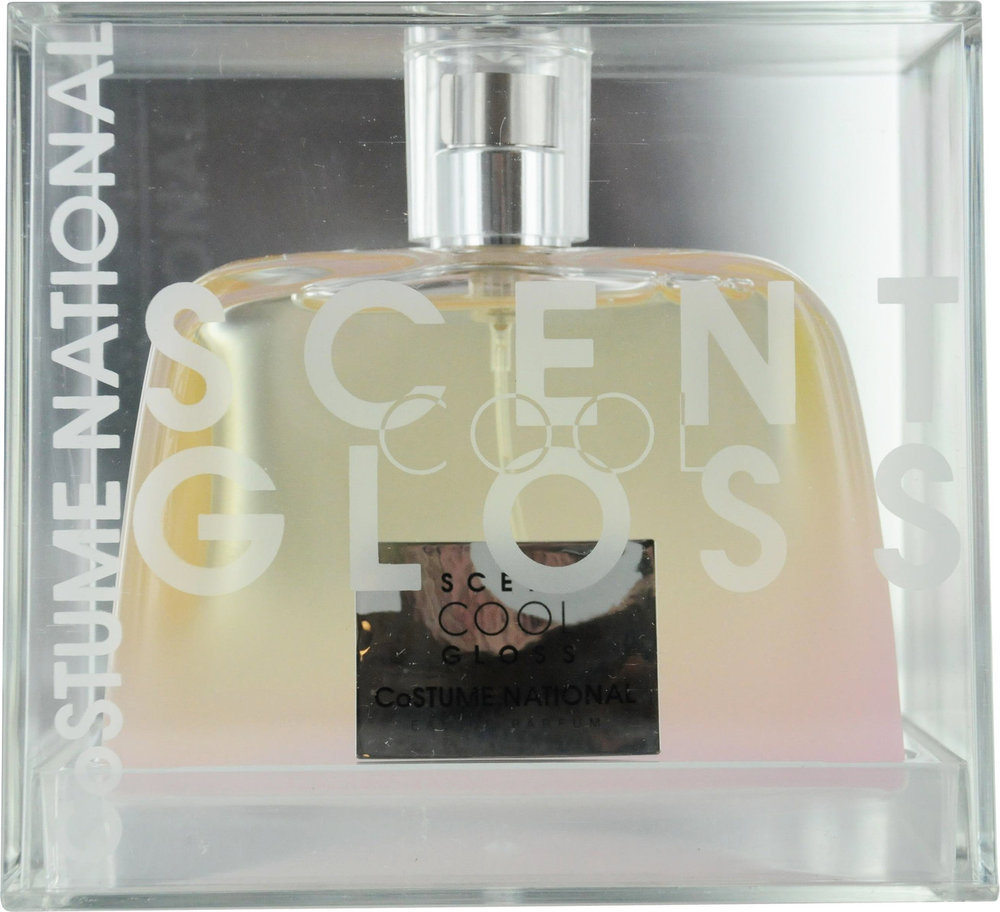 Scent Cool Gloss was launched as a spin-off of its predecessor Scent Gloss... a sharp, flamboyant floral launched just one year before. Here, the newcomer - whilst undeniably a relative of it's senior - takes a slightly different trajectory. In its opening moments, a blast of red rose rushes of the receptors at the back of the nose, and with it, the liquorice salty/sweetness of star anise. A heart of orchid flower tippy-toes over a shimmering white musk base... the sum of these components remarkably evokes an idea of semi-transparent crinkled plastic: refracted light bouncing off a piece of cellophane, or a glossy crimson lip. Scent Cool Gloss is irrefutably vampish and uncontestedly feminine... a patent-leather-and-latex-clad vixen with a whip in her hand! Fortunately, this perfume is not brash, nor lowbrow... it is supremely chic and would work well on any self-assured woman. Cool Scent Gloss was made in limited quantities and soon will be gone forever. Get it while you can!
New to the masculine Guerlain stable in 2014 was L'Homme Ideal – the "Ideal Man". Presented in a beautiful faceted glass flacon with matte black painted edges, perfumer Thierry Wasser has manifested a fragrance which feels contemporary, without losing sight of the masculine ancestors that came before it. For those who appreciate both Guerlain Heritage, and L'Instant de Guerlain Pour Homme, L'Homme Ideal won't disappoint!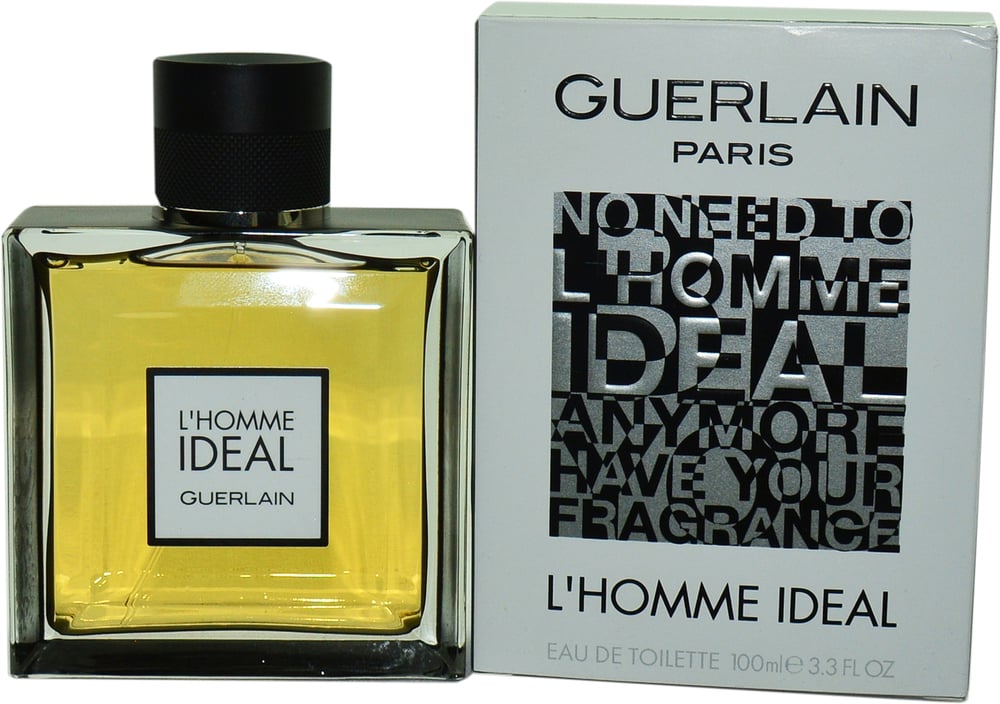 From the bottle, L'Homme Idéal has a somewhat unorthodox flight... a zesty citrus note interwoven with oily aromats that are slightly sour in nature. A cursory moment of coniferous berries and crushed rosemary leaves lingers over a curious component that feels slightly plasticky, but not altogether unpleasant. Just as one registers quite a departure from other Guerlain fragrances of the same ilk, this 'fabricated' facet recedes and a slightly milky almond / tonka quality presses up from below. It brings with it a more familiar slightly saccharine accord which feels like sumptuous praline. As the scent takes a turn toward something more rich and complex, a woody/tobaccoey note spreads like a blanket through the composition. It warms well on the skin and is both cedar-like and cigar-like. The bitter/sour notes in L'Homme Idéal's flight never seem to altogether disappear, and this adds an enjoyable, unexpected dimension. It is perhaps amplified as the scent dries down, by a bitter leather note upon which the composition is perched. L'Homme Idéal is sensual and endearing. It feels contemporary, yet somehow customary... very Guerlain, in that regard.
Every bit as scrumptious in cold weather as it is in warm, L'Homme Ideal is a great go-to cologne for men of all ages for all occasions. Does the "ideal man" exist? Well... I don't know, but you can bet your hat the ideal cologne does!