The year is 1987, Dirty Dancing is screening in cinemas, a dozen eggs cost 65c and Europe's "The Final Countdown" is conquering the airwaves... life is good! Then there's that girl from next door with perm, bubble-skirt and fingerless gloves that you've been admiring from afar, and she's wearing Lou Lou – the now iconic scent from Cacharel, that once graced every tweenie's dressing table. The 80's may be long gone, but Lou Lou still endures to this day... her wiles and charms bewitching a whole new generation of guys and girls in 2016!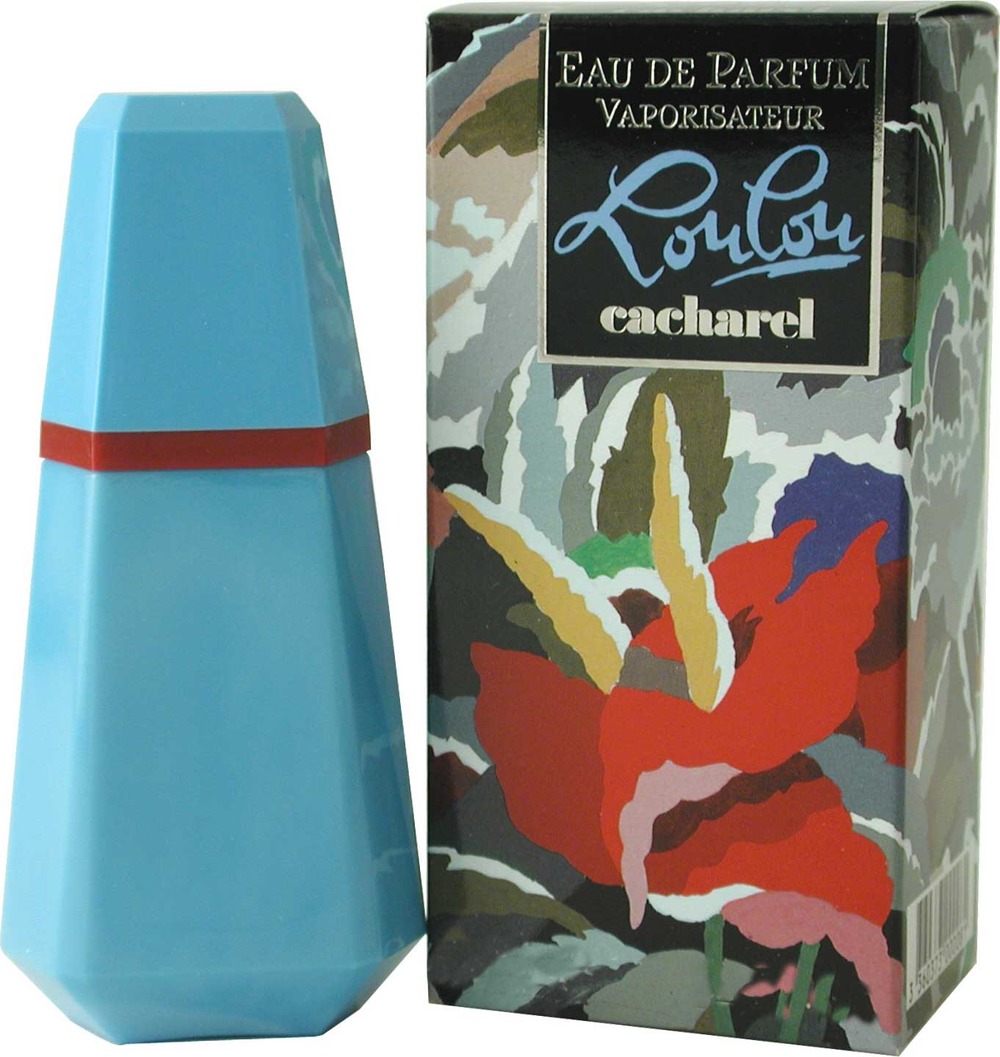 Bold, powerful and commanding, Lou Lou – presented it it's darling octagonal blue flacon with pointy blood-red cap – is sensual and mysterious. In her hey-day she proved herself to be one of the world's most successful fragrances of its time. Built around the sensual note of tiare flower, Lou Lou is an oriental floral with supporting notes of ylang ylang, plum, violet, black current and anise. A carnal core of tuberose and orange blossom dances over a creamy tonka, vanilla and balsamic base. It smells luxurious, alluring and sexy... and deliciously French!
There is no good reason why Lou Lou can't be appreciated by the modern woman – the teenager, the blogger, the professional, the mother or leader... Lou Lou's uniqueness and sultriness is every bit as relevant today, as she was back in the 80's. Revisit this classic and identify with her all over again!
Love his music or leave it, Pharrell Williams is going places. In 2014, he made his impression on the fragrance scene with GIRL; a unisex scent (yes, you read that right - UNISEX - despite the name) that he produced in collaboration with the apostles of avant garde Comme des Garcons.
Girl has it's focus trained on being unisex and contemporary...it's opening of neroli iris, violet and lavender set the tone for a soft, delicate fragrance, but GIRL soon proves it is anything but... these notes, combined with cedar, black pepper, patchouli and earthy vetiver strike a satisfying balance between earth and air; masculine and feminine; wet and dry; light and dark. There is a dampness and earthiness that one can liken to Narciso Rodriguez For Him... the two bare more than a passing similarity.
For all of its contrasts, Girl feels restrained and well-blended, and certainly very Comme des Garcons in its approach – stylish and well-edited.
As far as the celebuscent market goes, Pharrell Williams' offering is strong (albeit perhaps somewhat derivative). Still, both Comme des Garcons and Williams share a commonality that extends well beyond their perfume... that is, they both have the rare ability to make something commercial, highly marketable, and with mass appeal. Girl is already a hit with both men and women, so hats off to a collaboration between two unlikely artists that has certainly paid dividends. One to be tested.
Today, as we cast a glance back over our shoulder to the perfumes created at the end of the last century, we can see a curious pattern emerge. The early to mid 90's were dominated by genderless fragrances that were minimal and androgynous in style; and then - just as the millennium clock was due to tick over - we saw a return to complexity and depth much akin to the bold scents we had come to love in the 80's. The threat of the "Millennium bug" had a somewhat doomsday effect, and people were ready to party with wild abandon as the midnight sirens rang. Richard Fraysse's masculine creation for Caron, L'ANARCHISTE (2000) embodied this wild and reckless ideal... packaged in a copper-coloured flacon reminiscent of a whiskey flask or jerrycan, l'Anarchiste became an emblem for subversion and prohibition.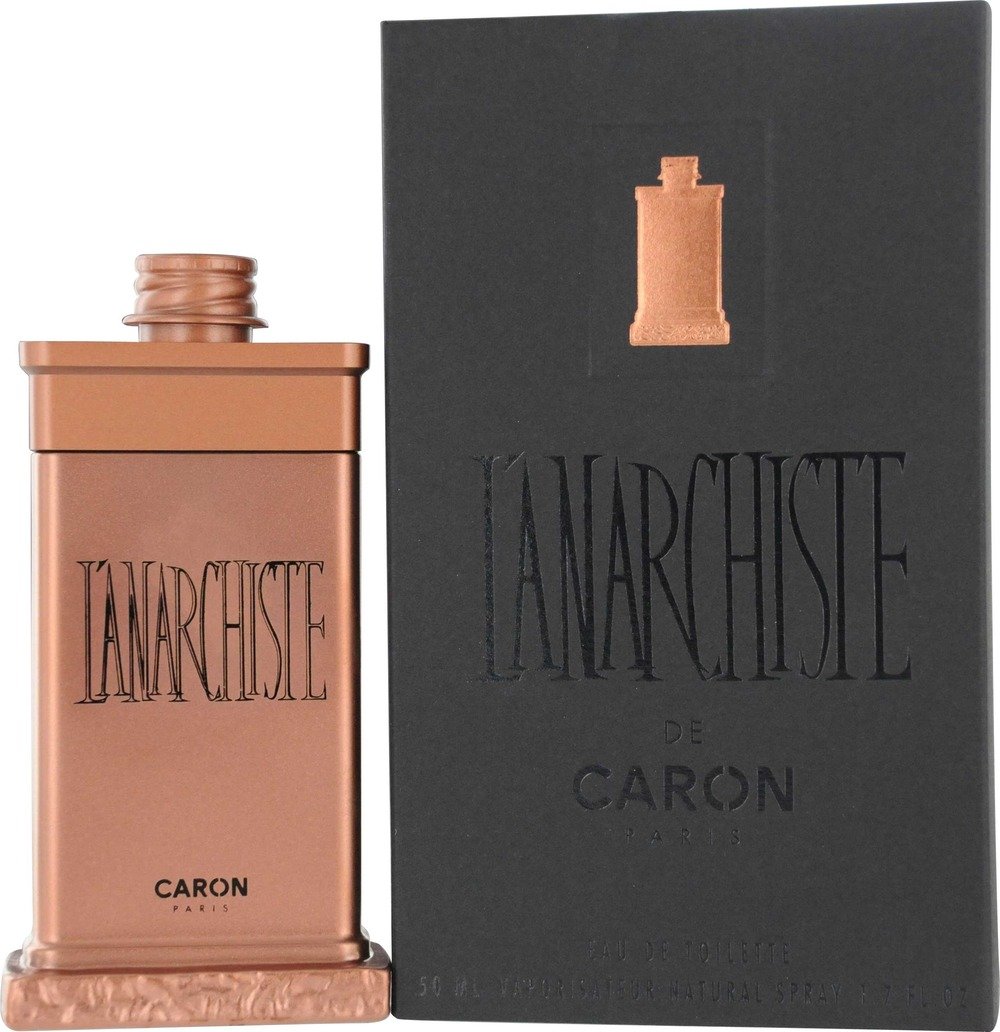 As the name might suggest, l'Anarchiste is a rebellious lone wolf... a scent that is both unique and independent. It comprises a complex assortment of accords which remain constantly transient – no linear trajectory here – l'Anarchiste is a shape-shifter that seems to be constantly evolving... ducking in and out of shadows, stealth style. Top notes of mint and orange blossom belie a rich and elaborate nucleus of vetiver, musk and precious woods... sandalwood, guiacwood, cinnamon bark and cedar. Despite this woody core, at times l'Anarchiste feels chocolatey, at other times, metallic, and other times again, like dry black tea. The sum of these accords makes for a memorable and intriguing composition which is unlike any other masculine scent you might have smelled before.
A true anarchist rebukes conformity... he is self-governed and independent. If you or your man can identify with this, then l'Anarchiste is for you. Possibly the most 'atypical' scent I've ever encountered. Combustable fire in a bottle!