Whilst veteran actors and public personalities have loaned their faces to promote perfume for decades, the early noughties really saw an upswing in the launch celebuscents! Playing off the back of the hit TV series 'Sex and the City', siren of the small and silver screen Sarah Jessica Parker jumped on board with her own line of perfumes, the first of which was 'Lovely' released in 2005.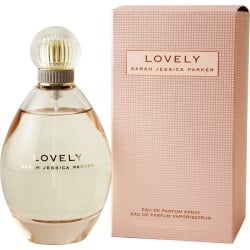 Winner of a prestigious FiFi Award the following year, Lovely achieved widespread appeal on both sides of the Atlantic. With more than a passing similarity to Narciso Rodriguez 'For Her', Lovely is a study in florals, woods and musks that dances across the receptors with sensuous feminine swagger. Akin to rubbing a wide silk ribbon across the back of one's neck, Lovely enchants with a 'white hot' sensation where animalic musks meet the daintiness of citrus and lavender. Moments later, it's focus shifts to a more complex heart of orchid, pepper and patchouli. Surprisingly, Lovely still remains transparent and airy, despite its warm, humming foundation of fragrant woods, white amber and musk.
Elegance and prettiness incarnate, Lovely is still every bit as classy, stylish and fashion forward as it ever was. A great, multi-faceted scent appropriate for both daytime or date night.
An olfactory overture to the color black – Noir is a spicy, woody oriental fragrance for men, launched in 2012 by the perfumed hand of Tom Ford. Looking dapper in its flacon of smoked black glass, Noir cuts a striking silhouette, communicating luxury, class and elegance. A scent that reveals itself in layers, this fragrance takes us on a journey from beginning to end.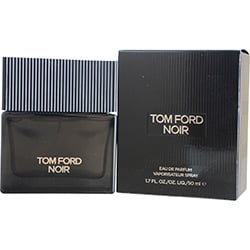 A warm and seductive masculine, Noir transforms from something simple to something rather complex... it flits between light and dark, soft and unyielding. Opening with citrus and soft violet, these notes are swiftly diminished by facets of pepper, nutmeg and resins (opoponax and benzoin). Noir feels delicate with accords of rose, iris and geranium, but these softer notes are imbued with warm amber, patchouli, civet and leather. Those familiar with Comme des Garcons '2' for women might recognize more than a passing resemblance to Noir... both strike a masterful balance between masculine and feminine, sheer and opaque. True to Tom Ford's universe, Noir manages to feel both assertive yet tender.
Noir can be worn casually with jeans and shirt, or formally with black tie... it feels refined and well-edited, much like any one of Tom Ford's exceptionally-tailored garments.
Founded in 1968, Etro is a family-run Italian accessories manufacturer, perhaps best known for their enchanting and decorative paisley-printed shawls. Their line of leather goods, fabrics and scarves have been paired with an array of fine fragrances that reach back to the 1980s. Musk is a scent that sounds simple, but is actually a whole lot more than it says on the box!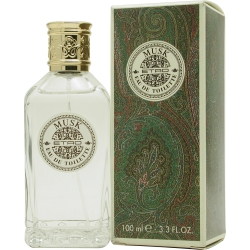 A citrus woody musk fragrance for both men and women, Etro's Musk delicately dances between the genders with its universal amalgamation of citrus, verbena and precious woods. A shimmering, zesty opening gives rise to a warmer nucleus of sandalwood, guaiac wood and cedar... it feels cozy and informal. A soft whisper of rose and lily-of-the-valley lends a blush of softness to the mix, and the sum of these accords is steeped in a starring facet of musk. It feels both clean and sensual in equal measures. It dries down to a soft and comforting powdery vibe, and a feeling as though you've been dusted with a paper-thin mantle of perfumed powder.
Musk sits close to the skin, but is uplifting and non-complicated. A great go-to scent during the day; this perfume feels even more unruly and playful at night!