In 2016, the Italian fashion house Versace is still going from strength to strength, but many 30-somethings and 40-somethings can easily recall the brand back - in what was arguably its hey-day - under the masterful directorship of Gianni Versace. Who can forget that dress that Liz Hurley wore, or the supermodel elite like Linda Evangelista and Naomi Campbell who struck iconic poses in his kitsch-but-chic couture? Even the Versace scents of that very same era seemed to possess more body and personality! Versace l'Homme, launched in 1986 is well loved by young and old alike and still turns heads today!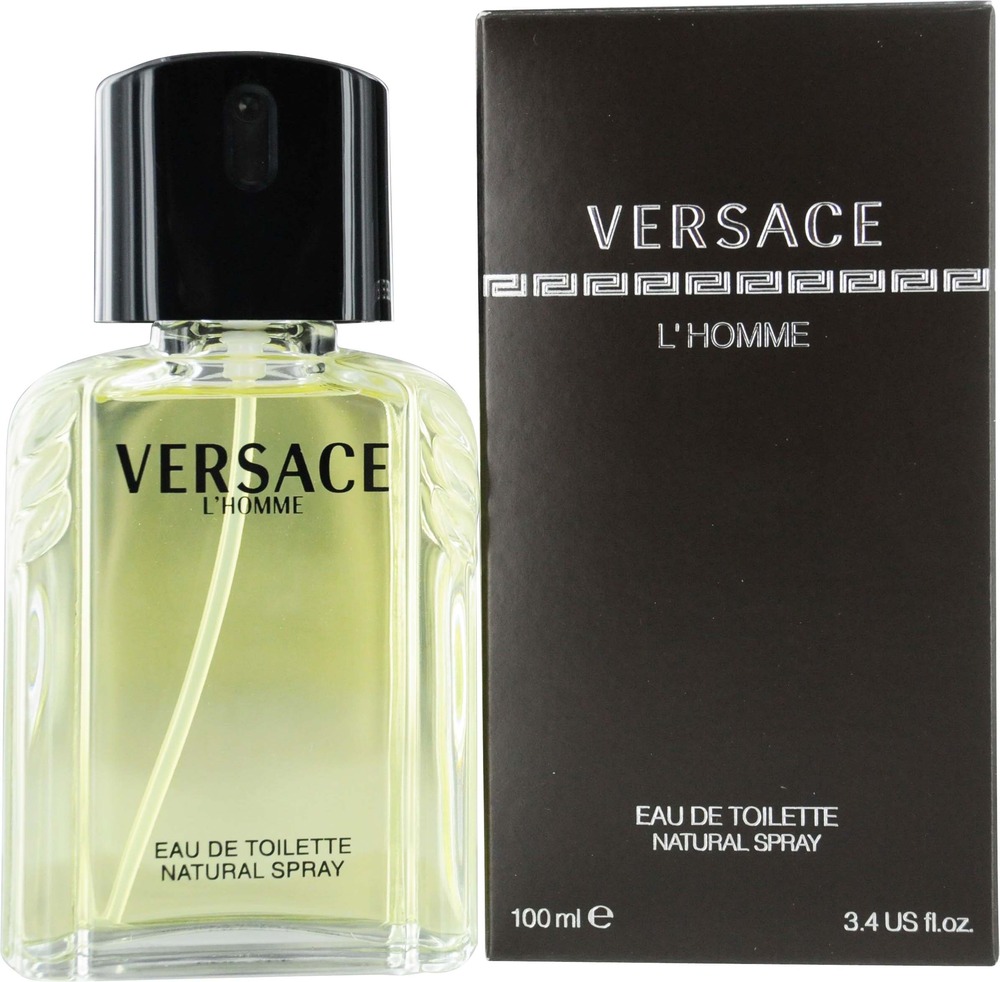 A leathery, earthy masculine, l'Homme is a modern classic with a crisp yet aromatic opening of citrus, pimento berries and leafy basil. It's flight belies a much warmer heart however, comprised of patchouli, rose, cedar and cinnamon – the latter proving a prominent sweet/spiced vein that meanders through the composition. Leather, vanilla, labdanum and oakmoss make for a gruff masculine trail – one that is bitter yet sweet at the same time. The dry down is as glorious as it gets! Versace l'Homme (named as such as the archetypal male fragrance from this celebrated house) is sensuous, assertive and comforting – all qualities a woman looks for in a guy!
With above-average projection and a definite attractiveness to those around, this scent is an unanticipated bombshell (without being bombastic).
Classic, self-assured and charming.
In the 20th century, perfumer Ernest Daltroff authored many iconic perfumes for the Parisian house of Caron, and at the time of the second world war he created Royal Bain de Caron: a scent intended to celebrate the ritual of bathing. Presented in a flacon resembling a generous champagne magnum, Royal Bain de Caron is meant to be used with excessive abandon… splashed into your bathwater to perfume your body; applied directly to warm, wet skin after stepping from the shower, or pulled through damp hair. Caron maintains this intimate bathing ritual to this very day, as this scent is still in production some 75 years on!
Perfumed with the scent of lilac and rose, Royal Bain has a dense floral feel, but one that is diluted by a resinous heart of opoponax, incense and benzoin… these notes bring with them, a richer, ambery quality. A foundation of vanilla, musk and cedar provides a velvety, textured feel. When one uses this fragrance precisely as intended, you will find yourself enveloped in the most sumptuous 'Caron-ade' cloud for the best part of an entire day.
Royal Bain de Caron is a wonderful relic from decades ago – a reminder of the pleasures of bathing before we all became time-poor and turned to 3-minute showers. Sometimes, however, I find it's nice to revisit these traditions. At such a good price for very generous sizes, this is certainly one to be experienced.
When I learned that the celebrated house of Rochas had produced an oud perfume, it came as no real surprise… I mean, everyone out there has to have an oud in their perfume stable it would seem! I guess for this reason, I have become somewhat cynical every time a new oud is introduced by the designer brands… but this time, I was delighted and surprised with Rochas' 2014 oud offering: Secret de Rochas Oud Mystere!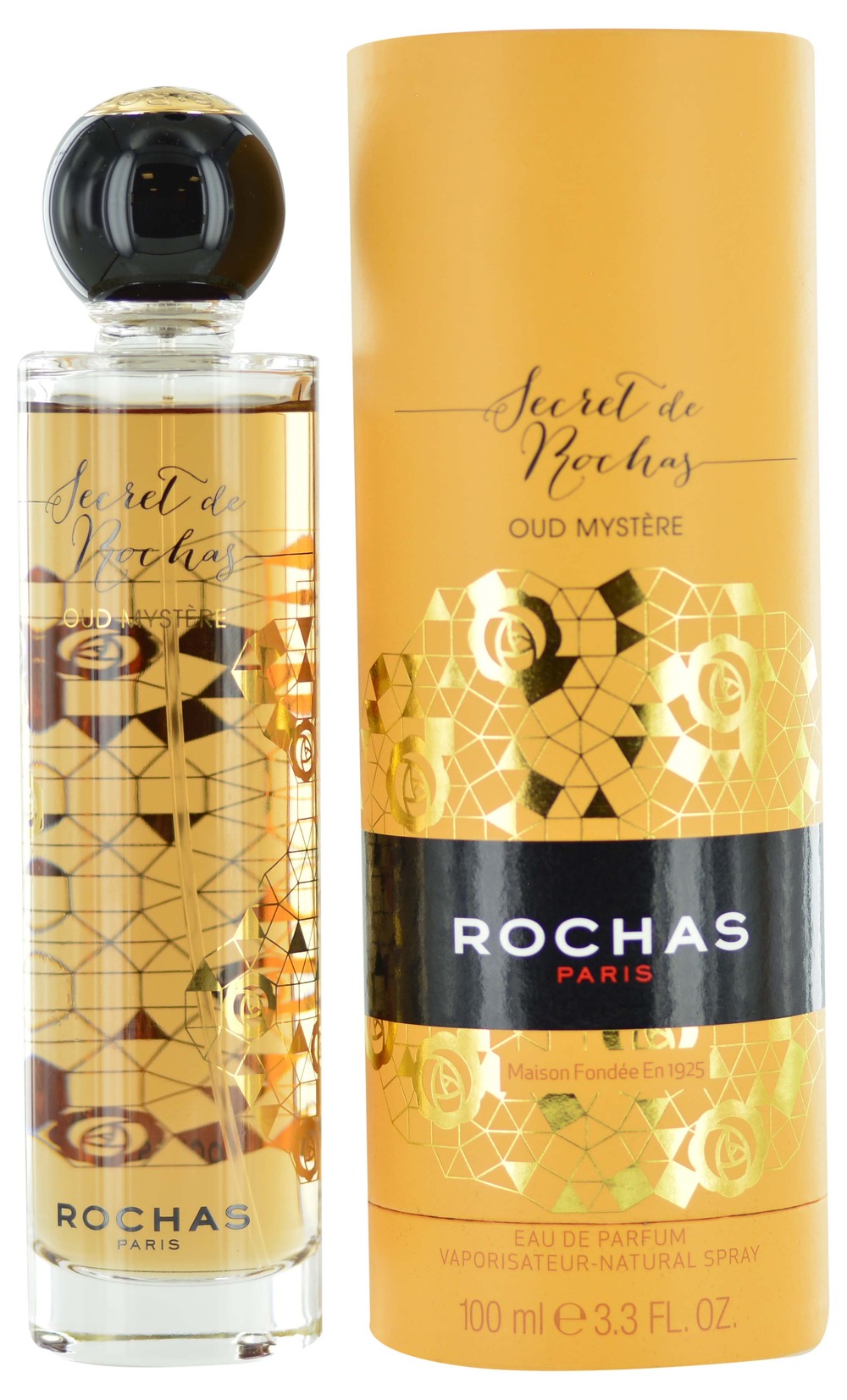 I must state from the outset that whilst the name of this scent has appended part of its title from the much-adored and long-discontinued Rochas Mystere that the similarities end there. Oud Mystere is precisely what it says on the box – a unique and alluring "oud-lite" that has both sensuous appeal and joyfulness in equal measures. Launched to appease the Middle Eastern market, Oud Mystere focuses on oud as a key note, however perhaps equally as important is a delightful saffron accord. These two components dance a quickstep through the heart of the perfume, whilst supporting notes of pink pepper, rose and gardenia twirl by the sidelines. Whilst it has a somewhat feminine lilt, Oud Mystere could comfortably be enjoyed by men – its woodsy / incense / patchouli foundation keeps it in the masculine spectrum too.
Presented in a beautiful column-like flacon, and decorated with beautiful gold motifs, Secret de Rochas Oud Mystere is a practically unheard-of gem that glitters with a flash of burnished gold. It seems that the Secret de Rochas that the brand has been hiding is that this oud in particular – is actually quite wonderful!