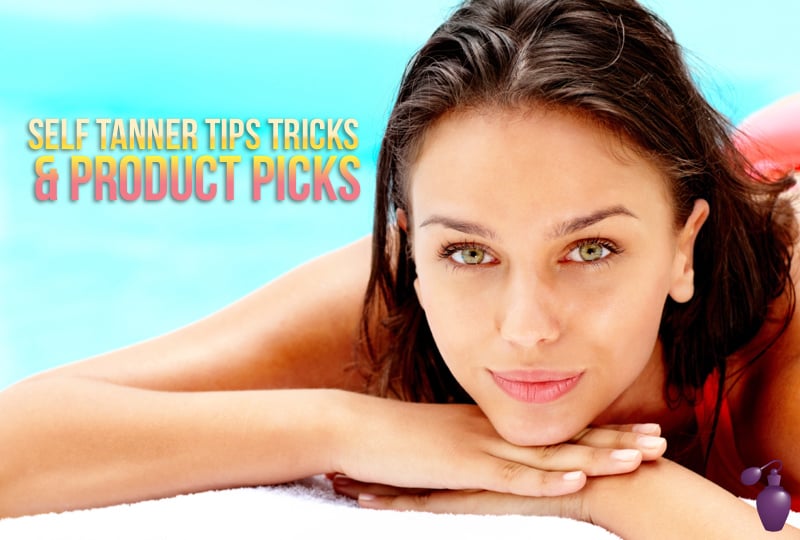 A deep, radiant tan is one of spring's biggest beauty staples, so if you're dreaming of getting that topical bronze color, it's never too late to get glowing now.
Just like lipglosses, color balms, and lipsticks; there are many types of self tanners on the market. However, depending on how dark you want your color; one should always be aware of the type of product that best suits your needs.
To start off any tanning excursion, it's best to start with clean, exfoliated legs. Sure shaving can leave your legs velvety-smooth, but for best product application, it's best to use a body scrub like the Aquolina Pink Sugar Glossy Body Scrub, ($3.99, fragrancenet.com) to remove any dead skin cells.
To help you choose your ideal tanning product, we've rounded up different tanning products to try, for unbeatable color. Whether you want something light and sheer,or deep and tantalizing; here's how to self-tan like a pro.
Tanning Gel
Tanning gel formulas can give skin that healthy glow, without looking unnatural. Often non-oily, and setting in just a few hours, this product is great for those who are seeking just a glaze of honey bronze. For that sun-kissed look, we love using the Clarins Self Tanning Instant Gel, ($29.99, fragrancenet.com) as it's shimmering formula absorbs into skin rather quickly.
Tanning Lotion
Tanning lotions are great for those seeking buildable color, so if you are looking for that deeper tan, be sure to add tanning lotions or creams to your beauty shopping list. To achieve that tropical color, we're crazy for the Fake Bake Platinum Face Anti-Aging Self Tan Lotion ($27.99, fragrancenet.com) as it gives your complexion a youthful bronze without clogging your pores.
Tanning Mousse
Another quick and painless form of tanning, tanning mousses are great for achieving one-time looks instantly. Lightweight and best applied with a mitt, we recommend using the fast-acting Body Drench Quick Tan Instant Self Tanner Bronzing Mousse Medium/Dark ($18.99, fragrancenet.com) for flawless medium-dark color.
Tanning Oil
Best used for a light dosage of color, tanning oils give your body that light radiance you crave. Not as long-lasting as some other bronzing products, you can always spray on this oil throughout the day to rev up your color. For that sheer bronze, use the Christian Dior Bronze Self-Tanning Oil Natural Glow ($39.99, fragrancenet.com) to get that natural-looking finish.
Tanning Spray
Like tanning oils, self tanning sprays can help maintain your tan longer. Strengthening any existing color you may already have, a portable spray can enhance your bronze wherever you go. For a moisturizing yet effective spray, pick up the Guinot Self-Tanning Spray For Body ($33.99, fragrancenet.com) for a healthy tanning boost.
Opening Day is approaching fast, so to look your best for all the festivities; why not try rocking a contoured look to ring in the occasion?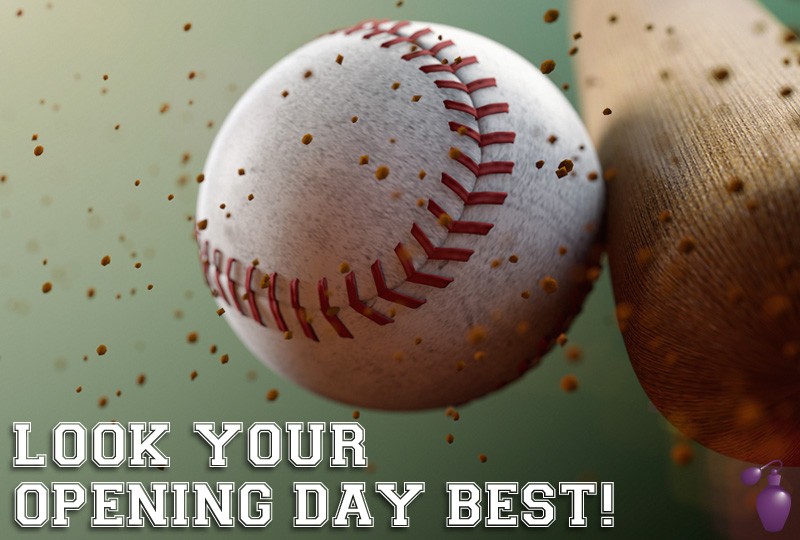 A sculpted, contoured face instantly gives any complexion instant depth and dimension, so to achieve this look, you don't have to be a makeup artist to get it right. All you need is some practice, and the right tools to master this sexy style!
From skincare to makeup, check out our beauty steals below for effortless contouring.
1. Bourjois Petite Guide De Style Perfect Harmony Shadow & Contour ($11.99, FragranceNet.com). Properly shade and highlight your face with this shadow and contour duo, available for an unbeatable price.
2. Kevyn Aucoin Contour Brush ($46.99, FragranceNet.com). To create the appearance of sculpted cheekbones, this brush helps shade and define your face fast.
3. By Terry Hyaluronic Eye Primer Lifting Brightener Eyelid & Contour ($51.99, FragranceNet.com). Bring some contouring to your skincare with this must-have primer, which lifts, brightens and contours your eyes.
4. Shiseido Benefiance Concentrated Neck Contour Treatment ($52.99, FragranceNet.com). Give your neck some contouring love with this special treatment, giving your skin a more defined, and wrinkle-free appearance.
5. Lancaster Firming Suractif Volume Contour Firming Day Cream ($97.99, FragranceNet.com). Tone and firm up sagging skin with this contouring cream, you can use before makeup application.
6. Clinique True Bronze Pressed Powder Bronzer ($31.99, FragranceNet.com). To contour like a Kardashian, use this lightweight powder bronzer to create that chiseled effect.
7. Jane Iredale In Touch Highlighter Complete ($34.99, FragranceNet.com). Highlight your brow bone, nose and cupid's bow, with this handy highlighting product.
8. Carita Progressif Anti-Rides Intense Smooth Out Express Patch For Lip Contour ($58.99, FragranceNet.com). Get fuller, contoured lips easily with these anti-aging patches.
9. Bed Head Foxy Curls Contour Cream ($11.99, FragranceNet.com). Even bring some contouring to your curl cream, with this frizz-fighting delight.
10. Decleor Aromessence Slim Effect Draining Contour Serum ($64.99, FragranceNet.com). Slim and trim your body with this contouring serum, perfect for all your detoxifying needs.
Now that spring has finally arrived, it's best to adjust your routine to the coming elements. Being that the temperatures will soon rise, and the sun (hello SPF!) will be out for longer periods of time; spring forward your routine easily, with just a few products.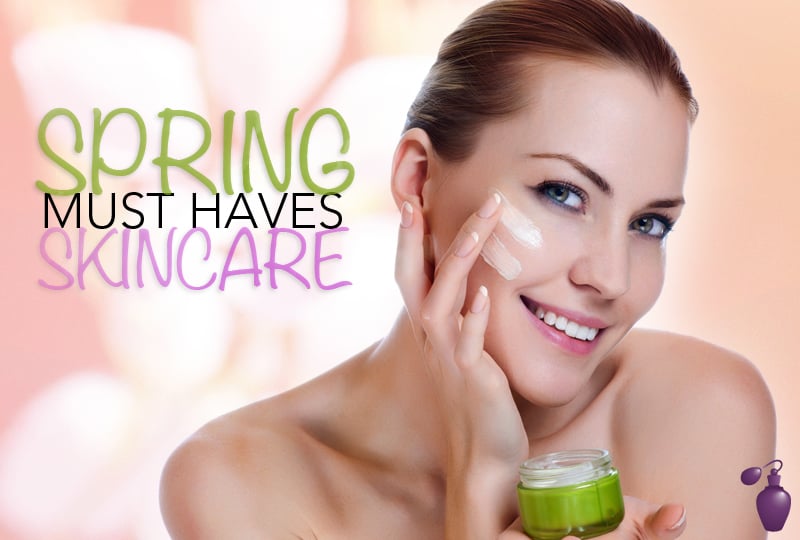 Whether you're in need of a lightweight cleanser, or want to give your eyes the care and protection they deserve, here's ten ways (and products!) to revamp your regimen pronto!
La Prairie Foam Cleanser ($58.99, fragrancenet.com) - Giving your complexion that thorough cleanse, this foaming cleanser leaves skin supple and smooth all day long.
Sisley Botanical Floral Toning Lotion Alcohol Free ($69.99, fragrancenet.com) - Say goodbye to breakouts and blemishes with this effective toning mist, working well on all skin types.
Dr. Dennis Gross Extra Strength Alpha Beta Peel ($125.99, fragrancenet.com) - Unlike those costly in-salon treatments, this at-home peel improves fine lines and dark spots fast.
Borghese Fango Brillants Brightening Mud Mask Face & Body ($33.19, fragrancenet.com) - Get your skin glowing and gorgeous with this energizing mud mask, which employs a mineral rich mud to improve skin radiance and luster.
Bliss Triple Oxygen Instant Energizing Eye Mask ($55.99, fragrancenet.com) - Give your peepers some love, with these refreshing eye masks, which work wonders in just 15 minutes.
Elizabeth Arden Ceramide Capsules Daily Youth Restoring Serum ($22.39, fragrancenet.com) - For that springtime shine, add a serum to your routine to instantly improve skin tone and texture.



. Clinique Even Better Clinical Dark Spot Corrector All Skin Types ($58.99, fragrancenet.com) - Finally beat those pesky dark spots with this dark spot corrector, which even works great on old scars.


Olay Regenerist Eye Lifting Serum ($26.99, fragrancenet.com) - Firm and lift sagging eyes with this need to try serum, jampacked with skin-boosting ingredients.


Estee Lauder Resilience Lift Firming/Sculpting Face and Neck Crème SPF15 ($88.99, fragrancenet.com) - Upgrade your everyday cold cream with this sculpting find, rich in amino regenerating peptides.


Skinceuticals Retinol Refining Night Cream ($55.99, fragrancenet.com) - Stimulate your skin's natural rejuvenation process, with this refining night cream, which greatly reduces blemishes and age spots.