If you are wanting to bring a little bit of New Orleans to your beauty routine this Mardi Gras, you don't have to look far for some festive inspiration. Mardis Gras usually brings imagery of celebratory beads and parades to mind, so to properly indulge in festivities, opting for festive shades of green, gold and purple will surely do the trick.
To rock your best Mardis Gras beauty look, we're breaking down all the shadows, fragrances and lipglosses you should totally have in your arsenal. And whether you're heading off to a fun parade or enjoying a fun night in with your girls, here's nine Mardis Gras products that are anything but boring.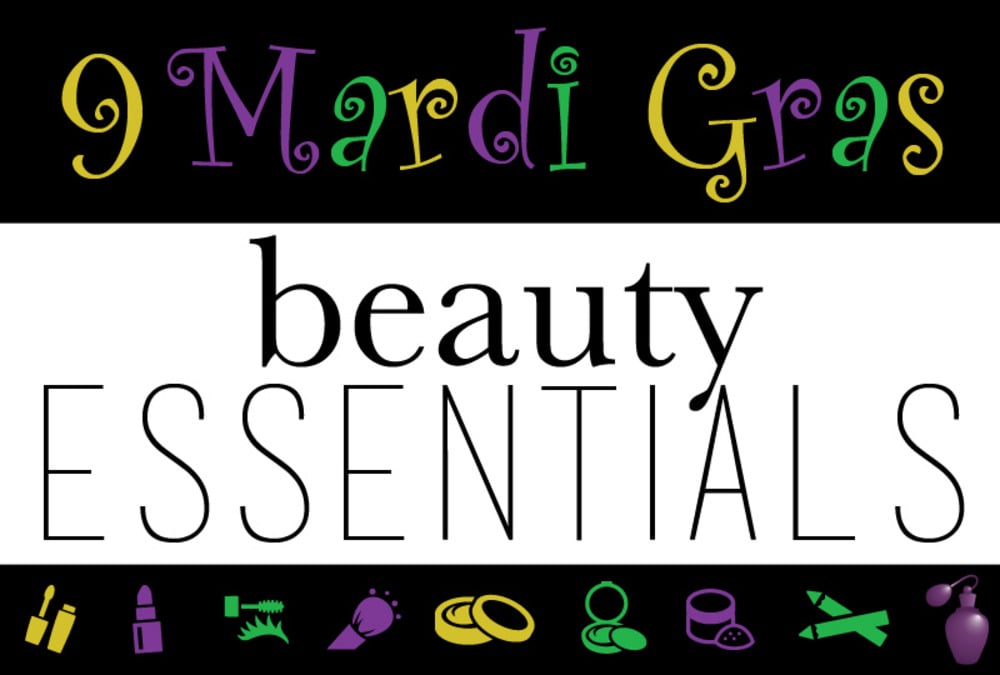 Gold
Gold is one of the signature shades in the Mardis Gras color scheme, but you probably didn't know that the color often symbolizes power and strength. To channel your inner power, start with a sumptuous golden fragrance like the Juicy Couture Viva La Juicy Gold Couture ($46.99), as notes of golden amber and melted caramel perfectly blend together for any festive occasion.
For on point makeup, sweeping on a golden shadow like the Shiseido Shimmering Cream Eye Color Techno Gold ($25.99) is crucial, as it gives eyes that bright and shimmering edge. And to finally give your lips the golden treatment, the Makeup Forever Lab Shine Diamond Collection Shimmering Lip Gloss ($24.99) treats your lips to irresistible shine all night long.
Green
Representing faith, you can totally trust that a green-themed fragrances like the Jacques Fath Green Water Eau De Toilette Spray ($30.99), to leave you smelling fresh and clean, thanks to a fusion of citruses and florals.
But if makeup is more your thing, feel free to create all sorts of eye looks (dare we recommend a green smokey eye?!) with green shades like the Calvin Klein Tempting Glimmer Sheer Creme Eyeshadow ($7.99), or the Sue Devitt Microquatic Eye Palette Green Isles ($20.99).
Purple
Probably the most known color in the Mardis Gras palette comes purple, which is often symbolic of justice. And also known to represent royalty, expect to feel nothing but majestic upon spraying a purple-themed spray like the Eternity Purple Orchid Eau De Parfum Spray ($36.99), which brings an intoxicating floral musk scent to your skin.
For truly flawless makeup, embrace your sultry side with deep and alluring violet tones. We love the Christian Dior Dior Addict Be Iconic Mirror Shine Volume & Care Gloss Fancy Purple ($39.99) and the Shu Uemura Drawing Pencil Me Purple ($31.99), as it gives both eyes and lips some mysterious sex appeal.
We all have an old wive's tale or two that we totally swear by, but sometimes those age-old beauty tips and tricks aren't as beneficial as we'd like them to be.
Take pore shrinking for example, while there's an idea you can actually use anything from cold water to creams to reduce pore size, the truth is that once you hit adulthood, it's pretty impossible to keep your pores from looking almost microscopic.
So, are all classic beauty tips worth buying into? The answer can be a bit tricky, depending on you talk to. But before you go slapping Preparation H on your skin (please don't), we've debunked some of the biggest beauty myths you really should probably pass on.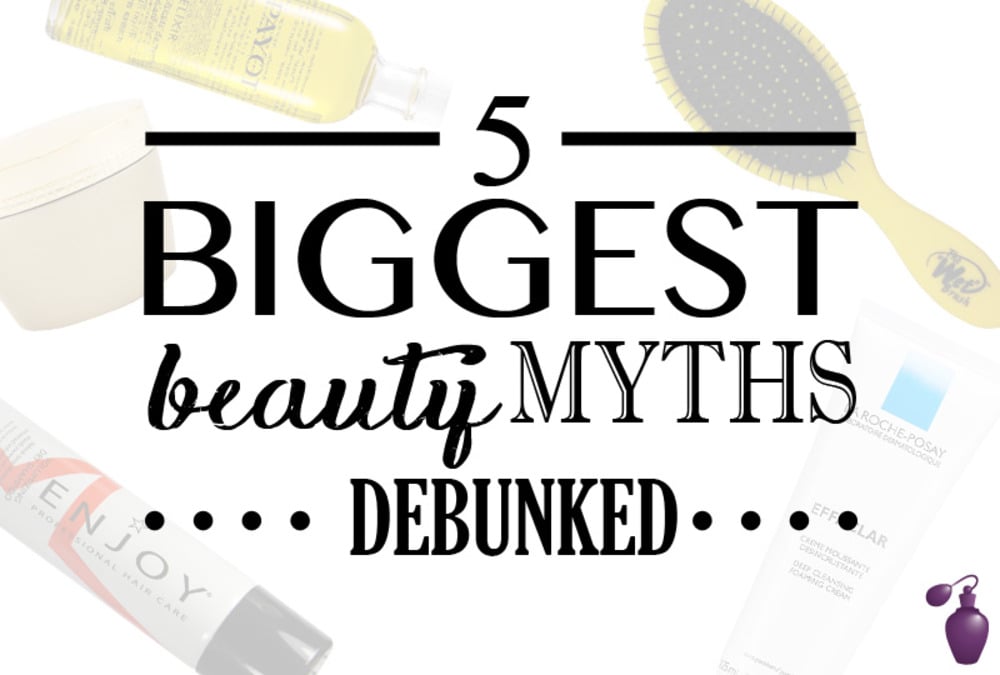 Myth One: Facial Oils Make You Break Out More
While some tend to think oils can leave your skin full of zits and breakouts, the truth proves to be exactly the opposite. When applied on correctly, facial oils can be quite beneficial to dry and dehydrated skin, so feel free to layer them under your creams and moisturizers for a full burst of moisture.
For an hydrating oil that doesn't leave skin with a greasy residue, we recommend the Payot Le Corps Elixir Oil With Myrrh & Amyris Extracts ($67.99), as it keeps your complexion supple and smooth.
Myth Two: You Should Apply Toothpaste To Your Zits
When you were a teenager you've probably tried this head-scratching hack right before any school formal. But now that you're probably way into adulthood, this cringeworthy trick only makes your pimples and zits look even worse.
Toothpaste can temporarily reduce the appearance of flaring breakouts, but active ingredients inside your go-to dental products can irritate the skin, making acne look even more horrendous.
For a much safer solution that actually works, try using acne spot treatments like the La Roche Posay Effaclar Duo Dual Action Acne Treatment ($43.99), as it contains ingredients like benzoyl peroxide, which works to clear embarrassing breakouts.
Myth Three: You Should Shampoo Every Day
Considering all the damage we do to our tresses, it's always best to them a break every so often. So, while some women swear by washing their hair everyday, others (think color-treated, chemically processed types) can really benefit from skipping out on washes, every so amount of days.
But if your hair becomes unbearably oily in between shampoos, a dry shampoo product can really help your hair from becoming a gross greasy mess. For a dry shampoo that can keep your locks looking on point, the Enjoy Volumizing Dry Shampoo ($12.74) keeps oil under control, while leaving your hair oh-so-voluminous.
Myth Four: You Should Brush Your Hair 100 Times A Day
Remember trying this one out in high school? Sure grandma recommended this whenever she had a chance, but truth is, 100 brush strokes a day can cause breakage and more hair loss than you'll really want to deal with.
While we won't deny that brushing is key to a healthy scalp, you'll definitely want to keep your strokes to a reasonable amount.
Using a tangle-free brush like the J&D Beauty The Wet Brush Yellow ($8.99), try brushing your hair a good ten to fifteen times. This should help detangle your hair, without the unwanted damage.
Myth Five: You Don't Have To Wear Sunscreen When It's Cloudy
This one's really a no brainer, especially after new sunscreen rules recommend you applying on SPF products, even when it's overcast outside.
So, while we needn't lecture you on just how important sunscreen is, we will let you know that getting your recommended amount of SPF protection is now a lot easier, thanks to SPF-filled creams and moisturizers.
For effective moisturization and protection against the sun's harmful UVA/UVB rays, the Elizabeth Arden Ceramide Premiere Intense Moisture And Renewal Activation Cream SPF 30 ($64.49) is one beauty essential your skin will truly thank you for.
Although the winter season definitely allows you to experiment with new and exciting fashion looks, we won't deny that the changing elements can be hard on any beauty regimen. Once the temperatures drop for instance, the cold and dry air can be harsh on both your skin and hair, leading to split ends and cringeworthy cracked hands. Yikes.
But before you get trapped in an inescapable winter beauty fail, we've gathered some expert beauty tips (and shoppable favorites!) to help you prep for whatever Mother Nature throws your way.
Got flaking dry skin, or unmanageable tresses? Try these eight expert beauty tips, offering need-to-know beauty solutions, fast.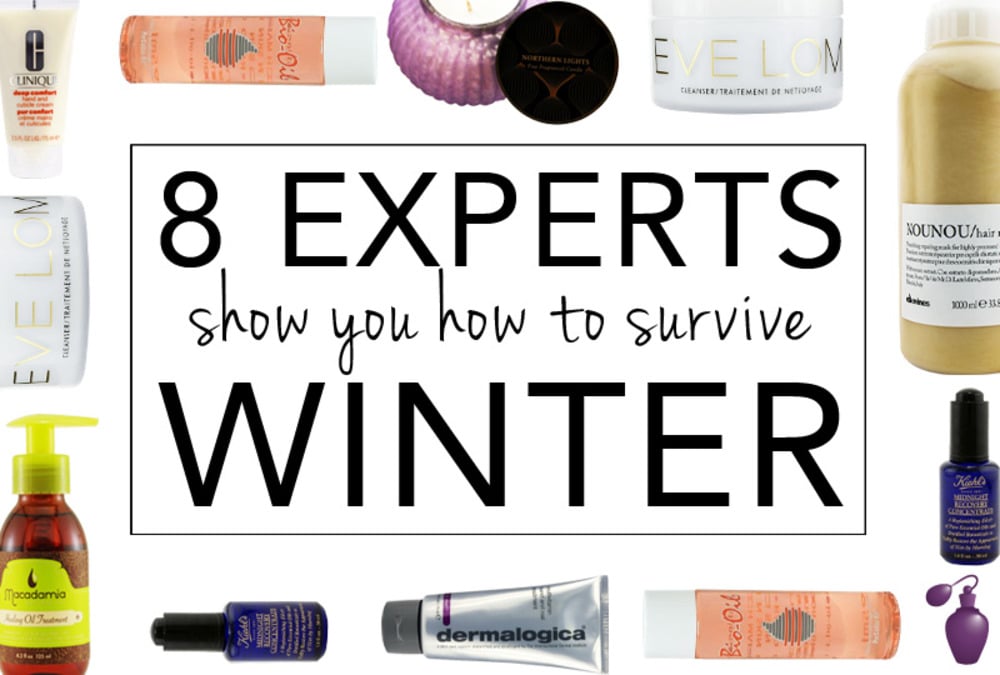 Take Care Of Your Hands- Aly Walansky, Expert Lifestyles Journalist
"Frostbite is no joke and can be really dangerous, but keep your hands better prepared for the onslaught by moisturizing as often as possible -- try for every time you wash your hands! Philosophy Hands of Hope is actually in my purse right now and i swear by it. It's great for your cuticles as well!"
Try A Relaxing Bath- Grace Gold, Beauty and Wellness Journalist
"My favorite winter indulgence is a nice warm evening bath that warms me up from the inside out! And to make the experience feel even more pampering, I always burn a lavender candle. It's calming and sets me up for the perfect night's sleep."
Find A Multipurpose Oil- Karie Frost, Beauty Director, Nail It! magazine
"I live in a building where I can't control the heat during the winter, which causes my scalp, lips and cuticles to freak out. I've taken to dabbing a little bit of body oil on the offended areas first thing in the morning and right before bed. Bio-Oil is a cult classic that helps ease any flaking or blisters; just be sure to keep your application super light when applying it to the scalp area so hair doesn't become flat and over-greased!"
Opt For More Oils- Lara Eurdolian, Founder or PrettyConnected.com
"It's no secret your skin becomes more dry in the winter, so more hydrating products are in tow. Opt for more oil-based products in your skincare regimen as oil creates a productive layer and retains more moisture which helps protect skin from the elements. Two of my winter skincare staples are the Eve Lom Cleanser and Kiehl's Midnight Recovery Concentrate."
Use A Hand And Cuticle Cream Often- Jamie Stone, Founder Of HonestlyJamie.com
"My biggest tip for winter is to make sure you protect your hands. I can't tell you how many times I forgot to bring gloves when I lived on the east coast and would absolutely regret it the next day, if not the next minute. Cold weather can really dry out the hands so it's important to keep them moisturized with a good hand and cuticle cream. I love Clinique's Deep Comfort Hand and Cuticle Cream, personally."
Apply A Hydrating Hair Mask- Alexis Wolfer Founder Of The Beauty Bean, and author of Radiant Bride.
"In the winter, I like to apply Davines NouNou Repair Mask to towel dried hair, comb it through, and throw my hair in a sleek top knot. Not only does it tame frizz for a sleek bun all day long, it also gives my mane a mega dose of moisture too. At night, before bed, I shampoo and condition as usual to reveal super hydrated locks."
Try A DIY Keratin Treatment- Anna De Souza, Beauty Expert and Host of The Clyck
"When my hair is feeling parched from dry indoor heat during the winter, I give myself a DIY keratin treatment! It's completely safe, doesn't sting your nose - or your wallet. It's so simple, just wash and dry your hair. Separate in five or sections sections and apply argan, coconut or even macadamia nut oil generously from root to tip. I love Macadamia Natural Oil's Healing Oil Treatment."
"Working one section at a time, comb hair and take a flat iron to it, I use my CHI ceramic iron for this. Flat iron each section three to four times. This seals the oil into the cuticle! If you can spare it, put your hair in a pony - it'll be greasy - and wash off in a few hours. Your hair will be so shiny and all those frizzies - gone for good. At least for three or four weeks."
Select A Multipurpose Skin Treatment -Jennifer Matthews: Founder Of My Beauty Bunny
"As temperatures cool down and indoor heaters heat up, your skin will need extra moisture. To avoid the dreaded "lizard hands", I recommend applying cruelty free product, Dermalogica Multivitamin Hand and Nail Treatment, morning and night for soft, smooth skin. You can also use it on your feet and elbows."