Say bye to spending hours baking in the sun or in the dead of winter, damaging your skin horribly in a tanning bed...get a safe, sun-kissed glow in a few simple, (and let's reiterate this, safe) steps!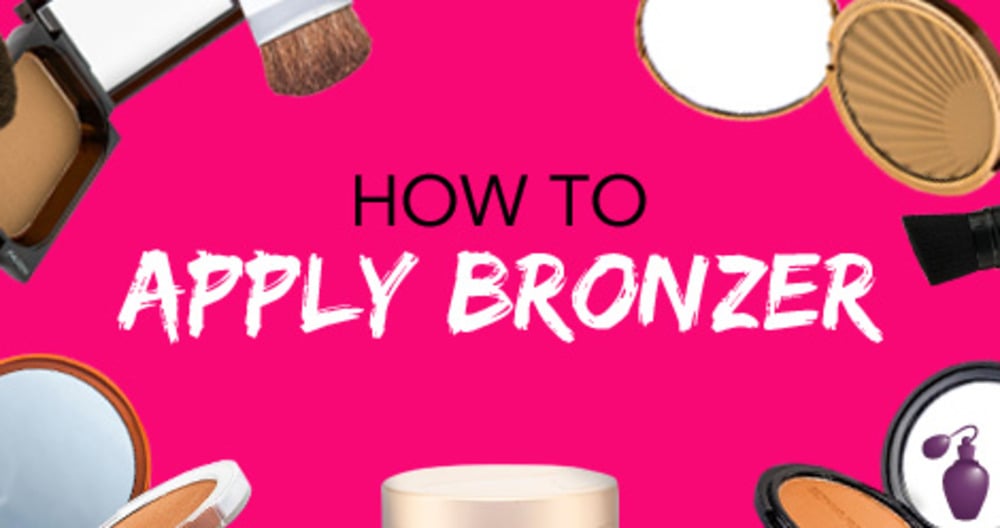 First, you'll have to choose the right bronzer for you. Bronzers come in all shapes and forms, if you're looking for full coverage, like a foundation with a bronzing tint, then a cream or mousse bronzer is ideal for you. If you're looking more for that that sunless yet sunkissed glow, using a powder bronzer with a highlighter or shimmer may be the way to go.
Next step, is choosing the right brush for your bronzer. A large surface powder brush is the perfect way to evenly apply bronzer to the face. Simply apply the product to the tip of the brush if you're using a compact powder, and if you're using a loose powder, be sure to tap off any excess before application. When applying the bronzer, make sure you are delicately sweeping the brush across your face, across the apples of your cheeks up to your cheekbones and on the temples of your forehead blending outwards toward the hairline. The hairline, which now brings us to the next and final step.
Go beyond just the face! For a natural glow, apply the bronzer on the neck, blending upwards towards the jawline. Depending on what you plan on wearing with this look, blend onto your chest to ensure an even, natural looking bronzed beauty glow.

Now, let the fun begin! Try some of these bronzer for a sun-kissed glow:
Beauty mogul AJ Crimson and special guests Dascha Polanco from Orange Is the New Black, Ricky Kenig, the founder of Ricky's NYC, Angel "Mac Daddyy" Merino, Celebrity MUA & Founder of Artist Couture, and Nykhor Paul, Model/Activist held an event on Thursday, April 14 to discuss the ins and outs of building a multi-cultural beauty brand.
Crimson tells upcoming makeup enthusiasts and brand owners to keep their hope, practice their creativity and to hold on to their passion in order to build their brand and be successful.
There's nothing that reminds me of a tropical vacation more than a cracked coconut. Just the thought of it takes me back to those days when I was laying on a warm beach with my Burt's Bees Radiance Sunscreen on deck, a coconut drink in hand and of course, tons of mini umbrellas in it.
Unfortunately, I can't live the tropical life everyday so on those days when I'm stuck at work and need a mental break, I spritz on a little bit of one of these coconut-infused fragrances and I'm instantly transported back to an island getaway.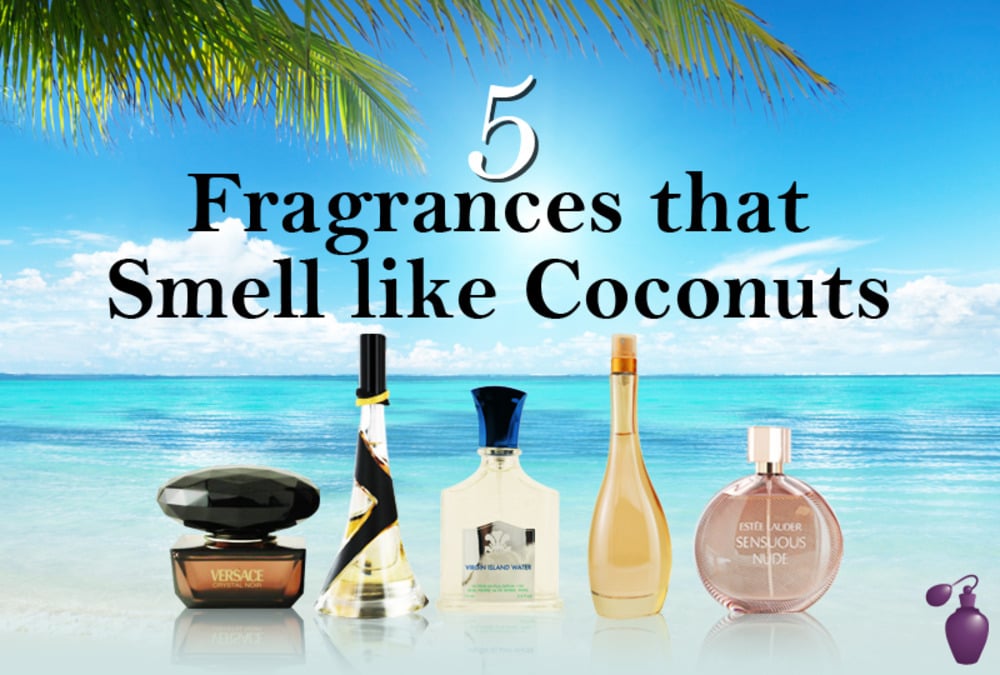 5 Fragrances That Smell Like Coconuts:
Reb'L Fleur by Rihanna
A daring and intense fragrance that combines it's love for the island with fruity and floral notes. It is composed of red berries, tuberose, plum, vanilla, peach, hibiscus, violet and coconut water.
Sensuous Nude by Estee Lauder
Soft, sensual and warm to the touch - Sensuous Nude is a fragrance that is for every woman. The notes include grapefruit, lavender, sandalwood, orange, cedar and sage.
Virgin Island Water by Creed
A casual fragrance that was inspired by the exotic aroma and tropical splendor of the Caribbean. It's filled with notes of mandarin orange, bergamot, tonkin musk, herbs, jasmine, ylang-ylang, wood, coconut and lime.
Versace Crystal Noir by Gianni Versace
A rare and mysterious fragrance that is filled with the essence of fresh and creamy notes of amber, gardenia, coconut water, black currant, black fig, and violet.
Miami Glow by Jennifer Lopez
When you think about this fragrance, think about palm trees, warm beaches, and passionate salsa dancing. It's notes include pink grapefruit, coconut water, passion fruit, heliotrope, sheer amber, crystal musk, vanilla orchid and blonde woods.