Now that spring has finally arrived, it's best to adjust your routine to the coming elements. Being that the temperatures will soon rise, and the sun (hello SPF!) will be out for longer periods of time; spring forward your routine easily, with just a few products.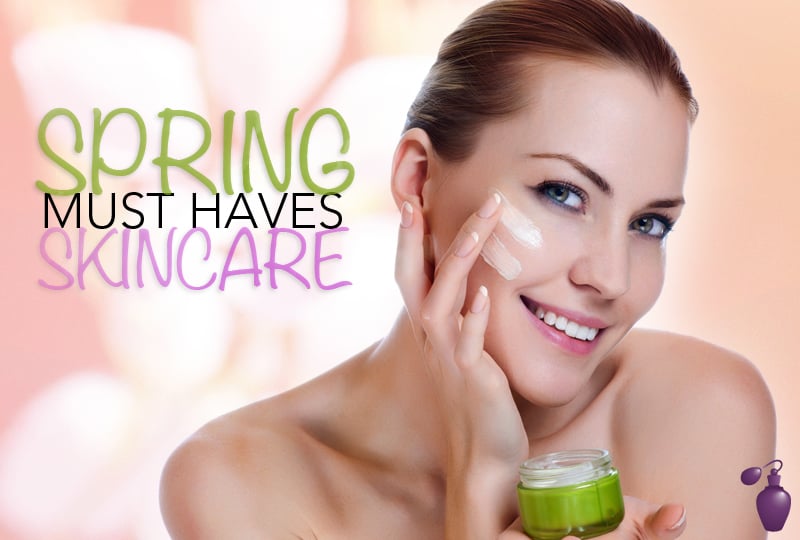 Whether you're in need of a lightweight cleanser, or want to give your eyes the care and protection they deserve, here's ten ways (and products!) to revamp your regimen pronto!
La Prairie Foam Cleanser ($58.99, fragrancenet.com) - Giving your complexion that thorough cleanse, this foaming cleanser leaves skin supple and smooth all day long.
Sisley Botanical Floral Toning Lotion Alcohol Free ($69.99, fragrancenet.com) - Say goodbye to breakouts and blemishes with this effective toning mist, working well on all skin types.
Dr. Dennis Gross Extra Strength Alpha Beta Peel ($125.99, fragrancenet.com) - Unlike those costly in-salon treatments, this at-home peel improves fine lines and dark spots fast.
Borghese Fango Brillants Brightening Mud Mask Face & Body ($33.19, fragrancenet.com) - Get your skin glowing and gorgeous with this energizing mud mask, which employs a mineral rich mud to improve skin radiance and luster.
Bliss Triple Oxygen Instant Energizing Eye Mask ($55.99, fragrancenet.com) - Give your peepers some love, with these refreshing eye masks, which work wonders in just 15 minutes.
Elizabeth Arden Ceramide Capsules Daily Youth Restoring Serum ($22.39, fragrancenet.com) - For that springtime shine, add a serum to your routine to instantly improve skin tone and texture.



. Clinique Even Better Clinical Dark Spot Corrector All Skin Types ($58.99, fragrancenet.com) - Finally beat those pesky dark spots with this dark spot corrector, which even works great on old scars.


Olay Regenerist Eye Lifting Serum ($26.99, fragrancenet.com) - Firm and lift sagging eyes with this need to try serum, jampacked with skin-boosting ingredients.


Estee Lauder Resilience Lift Firming/Sculpting Face and Neck Crème SPF15 ($88.99, fragrancenet.com) - Upgrade your everyday cold cream with this sculpting find, rich in amino regenerating peptides.


Skinceuticals Retinol Refining Night Cream ($55.99, fragrancenet.com) - Stimulate your skin's natural rejuvenation process, with this refining night cream, which greatly reduces blemishes and age spots.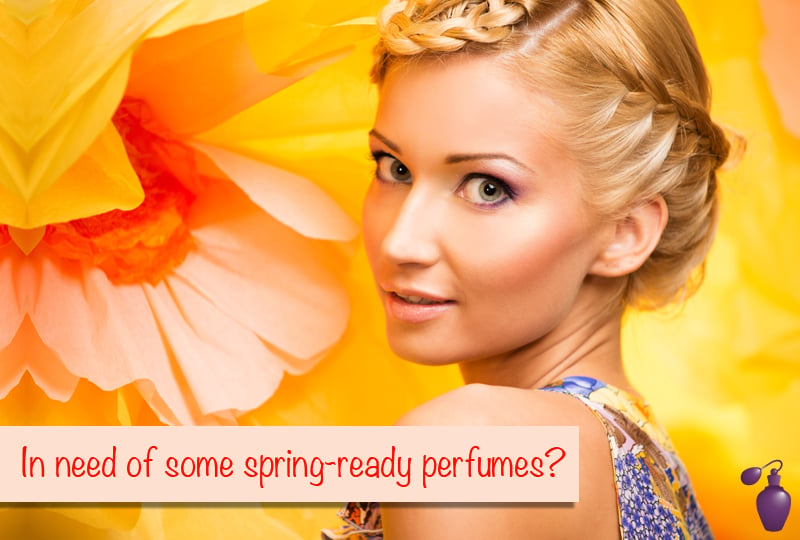 Need that beauty game changer to get you out of that never-ending rut? You can totally spring forward your beauty routine easily, by packing away the deep scents of winter, and opting for something lighter and sweeter, just in time for upcoming season!
Fresh floral blooms always make a carefree and elegant scent, so if you're on the hunt for that elegant changeup, try picking scents with notes of romantic roses and lilacs.
In need of some spring-ready perfumes? Here's some of our must-have picks!
1. Estee Lauder Pleasures Bloom ($29.00, FragranceNet.com)
Let this exhilarating blend of fruits and florals from Estee Lauder's Pleasure Bloom tickle your fragrance fancy.

2. Jessica Simpson Vintage Bloom Eau De Parfum ($22.99, FragranceNet.com)
Perfect for the office or out for drinks, Jessica Simpson's Vintage Bloom is a versatile aroma that mingles together beautifully with florals and earthy accords.

3. Givenchy Bloom Edt Spray ($42.99, FragranceNet.com)
With notes of fresh violets and juicy raspberries, we love using Givenchy Bloom before that big date night out!

4. Salvatore Ferragamo Incanto Bloom Perfume Solid ($14.99, FragranceNet.com)
For deeper and darker florals, use Incanto Bloom Perfume Solid for a burst of sexy tea roses and cashmere woods.

5. Kenzo Spring Flowers ($40.99, FragranceNet.com)
Lingering effortlessly onto the skin, Kenzo Spring Flower's fusion of mandarin and white musks is sure to give you spring fever!

6. Bond No.9 Chelsea Flowers Eau De Parfum Spray ($179.99, FragranceNet.com)
Let the Bond #9 Chelsea Flower aroma of fresh spring blossoms completely transform your beauty arsenal.

7. Gilles Cantuel Flowers Purple Edt Spray ($18.99, FragranceNet.com)
Got a special occasion coming up? Why not try Flowers Purple. The delightful cocktail mixes ivy, pear and bergamot.

8. Tanya Sarne Ghost Enchanted Bloom ($25.99, FragranceNet.com)
Achieve that barely there scent, with this intoxicating mix of violet leaves and jasmine from Ghost Enchanted Bloom.

9. Dolce Eau De Parfum Spray ($71.99, FragranceNet.com)
Enjoy the brightening floral notes found inside Dolce's youthful and enchanting fragrance.

10. Moschino Pink Bouquet Edt Spray ($37.99, FragranceNet.com)
Smell like a breathtaking bouquet, with Moschino Pink Bouquet, a whimsical scent; boasting notes of bergamot, pineapple and lily.
Whilst veteran actors and public personalities have loaned their faces to promote perfume for decades, the early noughties really saw an upswing in the launch celebuscents! Playing off the back of the hit TV series 'Sex and the City', siren of the small and silver screen Sarah Jessica Parker jumped on board with her own line of perfumes, the first of which was 'Lovely' released in 2005.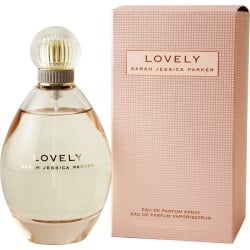 Winner of a prestigious FiFi Award the following year, Lovely achieved widespread appeal on both sides of the Atlantic. With more than a passing similarity to Narciso Rodriguez 'For Her', Lovely is a study in florals, woods and musks that dances across the receptors with sensuous feminine swagger. Akin to rubbing a wide silk ribbon across the back of one's neck, Lovely enchants with a 'white hot' sensation where animalic musks meet the daintiness of citrus and lavender. Moments later, it's focus shifts to a more complex heart of orchid, pepper and patchouli. Surprisingly, Lovely still remains transparent and airy, despite its warm, humming foundation of fragrant woods, white amber and musk.
Elegance and prettiness incarnate, Lovely is still every bit as classy, stylish and fashion forward as it ever was. A great, multi-faceted scent appropriate for both daytime or date night.