Those studious Swiss skincare nerds at La Prairie have been burning the midnight oil to create an innovative body perfume that marries together both skincare and fragrance! Their Cellular Energising Body Spray claims to do just that - lavishing your body with therapeutic aromats whilst firming the skin! Better yet, the fragrance is uplifting and energising, just as it says on the box!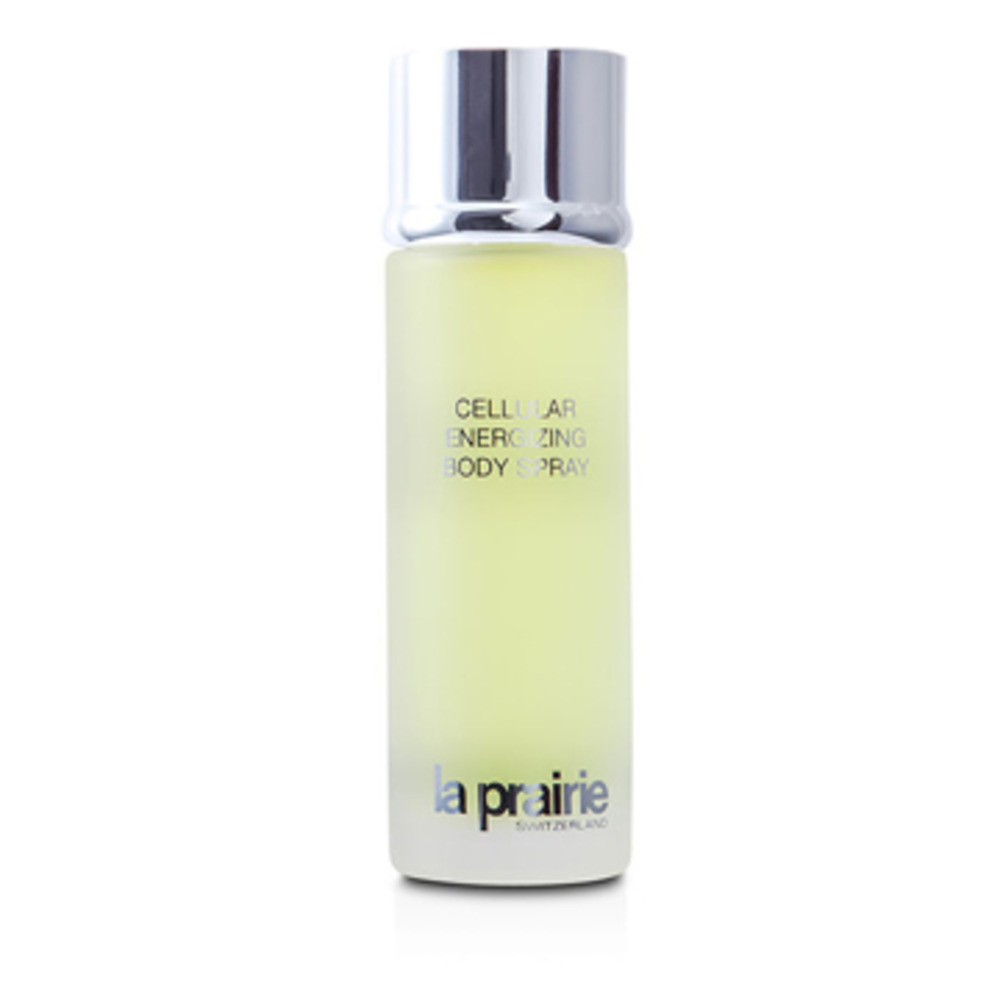 Scented with delicious green aromatics and bright citrus, Cellular Energising Body Spray is a crisp and breezy blend that elevates you both physically and psychologically. Ruby red grapefruit and Italian bergamot offer a brisk and vivifying flight, whilst the limey green buzz of verbena lends a sense of high summer and mediterranean sunshine. A snaking vein of cardamom meanders through the perfume, bringing with it a sense of warmth and earthiness. This body spray can be worn as a perfume from head to toe… it's marine derived components correct skin texture, leaving you in a scented veil which replenishes and moisturises the body. La Prairie's Body Spray is genderless and it smells expensive - the mark of a meticulously groomed woman or man. Lovers of Sisley's sparkling and verdant Eau de Campagne will find much to love here!
La Prairie keep raising the bar with their exquisite cosmentic and toiletry products. With Cellular Energising Body Spray, you can be sure you are hydrating and perfuming without the fuss and inconvenience of using several products. And who doesn't like to save time and money these days?
Kouros, created in 1981, is an iconic aromatic forgere by Yves Saint Laurent that has left its mark on the world ever since. Born in the decade of excess, Kouros is larger than life... an olfactory powerhouse against which countless other masculine successors have been measured! Eight parts brawn to two parts brute, this scent is the embodiment of gruff masculine vigor!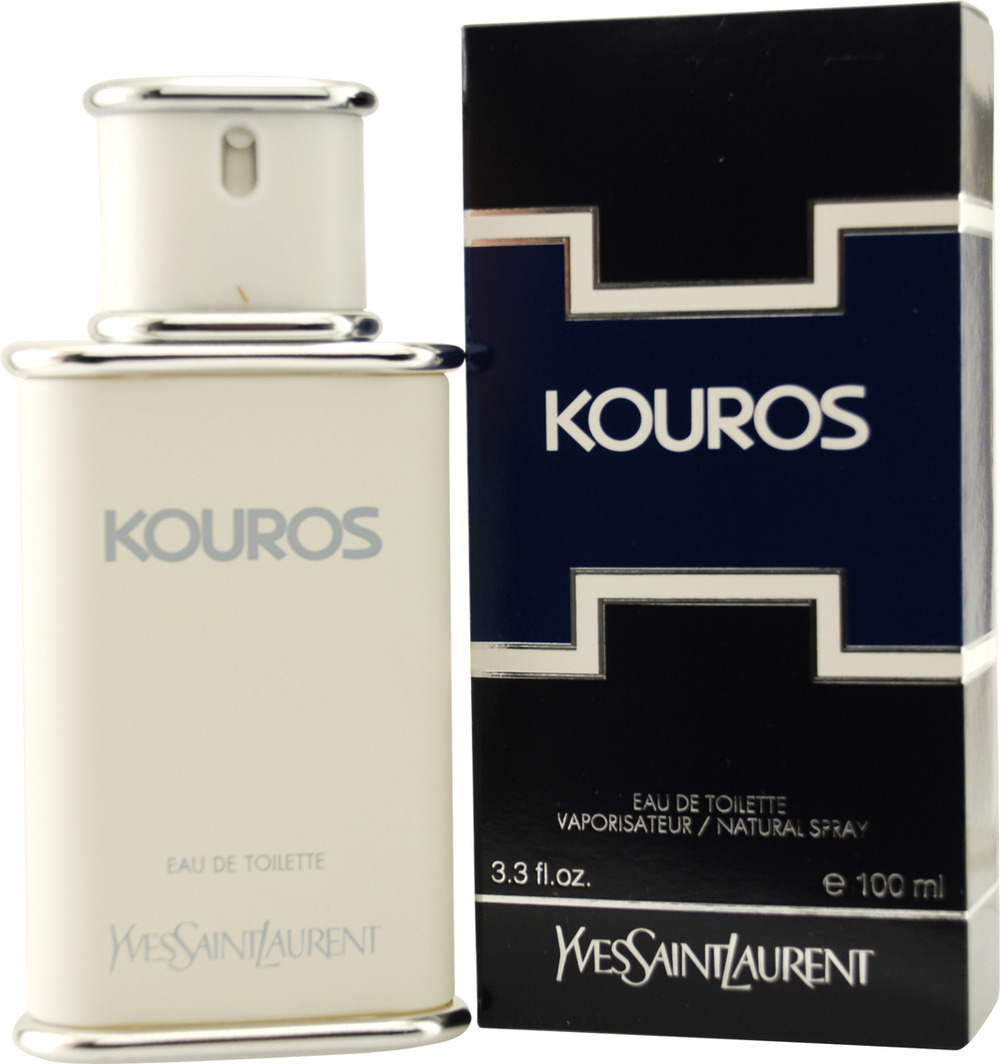 What may come as a surprise to many, is the fact that Kouros is composed of a great deal of floral notes... a dense bouquet of jasmine (with all of its indolic white-flower goodness) resides over leafy geranium and powdery iris root. These facets are steeped in saccharine accords of honey, vanilla and creamy tonka; however, just as one might expect an overtly feminine feel to emerge, Kouros morphs into a triple-threat, straight-up trouser-bomb with key components of civet, musk and leather! These notes (along with coriander seed, woods and a scattering of spices) imbue the composition with a thick, rugged masculine lilt. Kouros is a heavy-hitting giant that is every bit as commanding as it is memorable.
Kouros is arguably the masculine jewel in the YSL crown. It has managed to withstand the test of time, and remains at the top of the 80s masculine food chain. It commands respect and attention with its merciless projection and longevity. Gents - perhaps a good one one to wear when pitching for that job, or asking for that raise!
There's definitely some big misconceptions about facial oils you've probably heard an earful about. But, while some myths claim that oils lead to excess breakouts or clogged pores, facial and body oils actually work to balance dehydrated and battered skin on an instant.
And sure you may be a bit reluctant to bring these products into your daily routine, but with the chilling winter air on the horizon, there's never been a better time to give your thick and moisturizing creams some extra help. Ready to beat dry and chapped skin once and for all? Prepare to fall in love with these amazing oils, sure to help balance your skin this winter.
For Intense Hydration
With the constant exposure to dry indoor heat and the harsh winter air outside, your skin may have a difficult time staying supple and moisturized. And yes, those heavy creams and facial masks can help perk up your skin, but adding some facial oils to your routine can also keep your complexion ready for anything winter throws your way.
For intense hydration that never quits, the Clarins Face Treatment Oil-Orchid Blue ($45.99) uses hazelnut oil and blue orchid extract to help soften, and hydrate damaged skin. Similarly, the Aesop Fabulous Face Oil ($81.99) smooths scaly winter skin, while the Cowshed Raspberry Seed Anti-Oxidant Facial Oil ($70.99) conditions skin from any harsh environmental aggressors.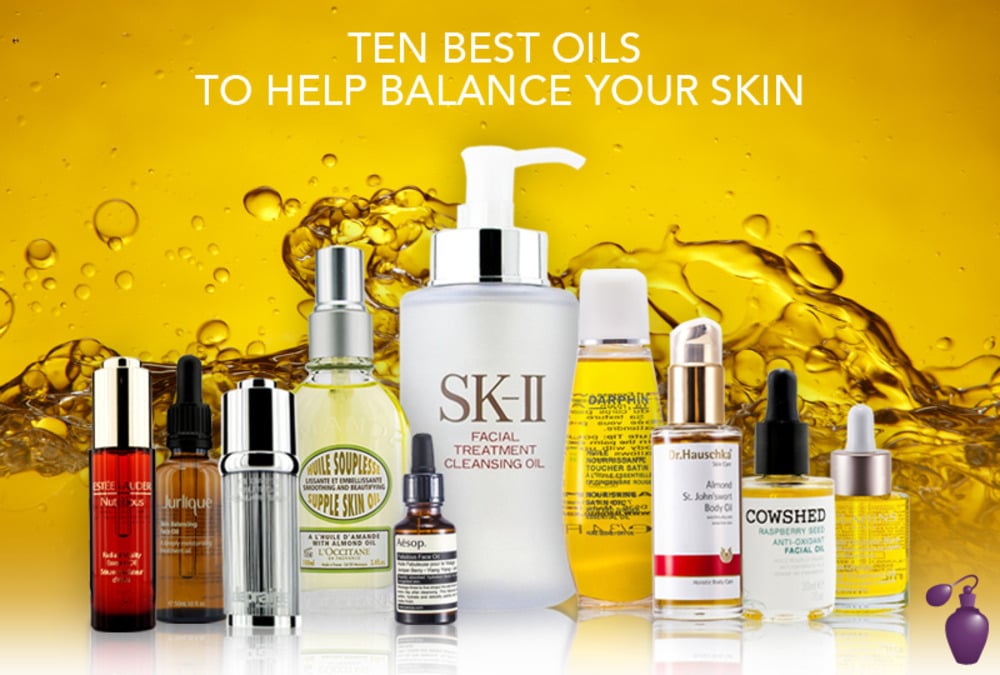 For Anti-Aging Protection
Aside from their noteworthy hydration benefits, facial oils can also work to help boost your anti-aging regimen. And while they shouldn't substitute your retinol-filled creams and lotions, antioxidant-powered serums like the La Prairie Cellular Swiss Ice Crystal Dry Oil ($306.99), helps prevent unwanted moisture loss, keeping those fine lines and wrinkles in check.
For A True Balancing Act
But if you are a sucker for multitasking products that can address multiple skin care issues all at once, it's best to find a balancing serum which can tame even the most unruly of skin.
If you're on the hunt for something you can wear under your makeup, the Estee Lauder Nutritious Radiant Vitality Essence Oil ($51.99) fortifies and protects the skin, without weighing it down. In addition, the equally lightweight Jurlique Skin Balancing Face Oil ($73.99) and the amazing SKII Facial Treatment Cleansing Oil ($60.99), make great wintertime essentials, as they detoxify and smooth the skin, without the unwanted greasiness or irritation.
For Handy Body Oil
And while we're all eager to feed our complexions with essential oils, it's just as important to give your body the same love and care. The skin surrounding our arms, legs and torso can become unbearably rough and dry, so finding exceptional body oils like the L'Occitane Almond Supple Skin Oil ($48.99) is always a great place to start. And if you are looking for more oils to add to your beauty arsenal, either the nutrient dense Dr. Hauschka Almond St. John's Wort Body Oil ($41.99), or the luxe Darphin Nourishing Satin Oil ($41.99) leaves your body velvety smooth.