Strong, feminine, and luxurious are the three best words that can describe Jay Godfrey's Fall 2015 presentation at New York Fashion Week. The collection itself featured fashions including embellished tweeds, modern ultrasuedes and metallic accented jerseys. The mood board inspired took to glam references from the '70s.
Makeup by Anne Kohlhagen for Cozzette & Beauty Blender was smokey and cool, subtle yet fierce. Hair by Charlie Price and the Beauty Underground Artistic Team was slick and smooth. The entire collection from head to toe sleek, sexy and sophisticated.
Check out some of the looks below & what products you can get to get the look!
Products You'll Need:: HAIR
Paul Mitchell Slick Works Texture & Shine Finish
J&D Beauty Wet Brush
Products You'll Need:: MAKEUP
Jane Iredale's smoke gets in your eyes eye shadow kit
Becca Glossy Lip Tint in Afterglow

If something has been around for over 80 years, it has to be for good reason, right?
Pour Un Homme is a Caron masculine that first made its debut back in 1934, and is still in production today! It is revered in the here and now as one of the classic perfume pillars of the early 20th century. Why? you might well ask... well, because you can never truly go wrong with classic ingredients that exude masculine charm and refinement.
Pour Un Homme is an aromatic fragrance whose primary list of components is short and sweet: lavender, vanilla, musk. And before you go dismissing it completely as sounding a tad lack-lustre, its important to remember that these three notes form the basis for COUNTLESS THOUSANDS of fragrances (both mens and women's) since the beginning of time! Here, there is a beautiful balance between sharp lavender and creamy vanilla... it creates an almost powdery texture in the nose, which evokes feelings of comfort and warmth. The slightly animalic seam of musk helps anchor it to skin, thus it's longevity and persistence is surprising. Pour Un Homme has a distinct barbershop vibe... it feels worldly, learned and civilized. If anything, it should write "Dandy" on the bottle!
So surely 3 generations of men can't be wrong. Pour Un Homme is an exceptional gift for a man who is simply happy in his own skin. Conservative. Educated. Dependable.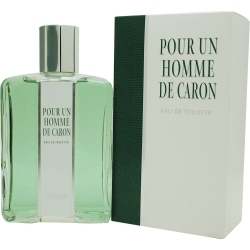 In the expanding Costume National perfume portfolio there are scents both dark and brooding, and those that are light and sheer... Scent Gloss (a feminine fragrance launched in 2004) brings a whole other dimension to the Costume National universe! Just as the name suggests, it brings a flash of light to the line... the fork-lightning flare of light bouncing off black patent leather; the zig-zag of luminescence on a lip-glossed smile! Scent Gloss is very girly, and quite simply radiant!
Composed with three starring notes – purple orchid, tender rose and white musk - Scent Gloss is the embodiment of seduction... a dazzling floral bouquet with glistening fruity undertones that unquestionably delight and enchant. This offering from the iconic Italian fashion house is a favorite with women who wish to stand a head and shoulders above the others... it totally commands attention!
Scent Gloss is incredibly versatile and suited for any occasion - from date night to wedding day! Much like Costume National's unique and extraordinary fashions, Scent Gloss is quite unlike any other out there.