In recent years, it would appear that Gucci have been throwing about the name "Flora" with mad abandon; a term that not only features heavily across their perfume lines, but also in their seasonal fashion and accessories. You may find it interesting that the actual origin of their "Flora" title can be traced back to a now iconic flowery print applied to a scarf designed for the timeless beauty, Grace Kelly. In 2013, this inspired an exclusive limited edition perfume that was made available in Gucci boutiques only; Flora 1966... a scent that rhapsodises over a bygone age of class, sophistication and refinement.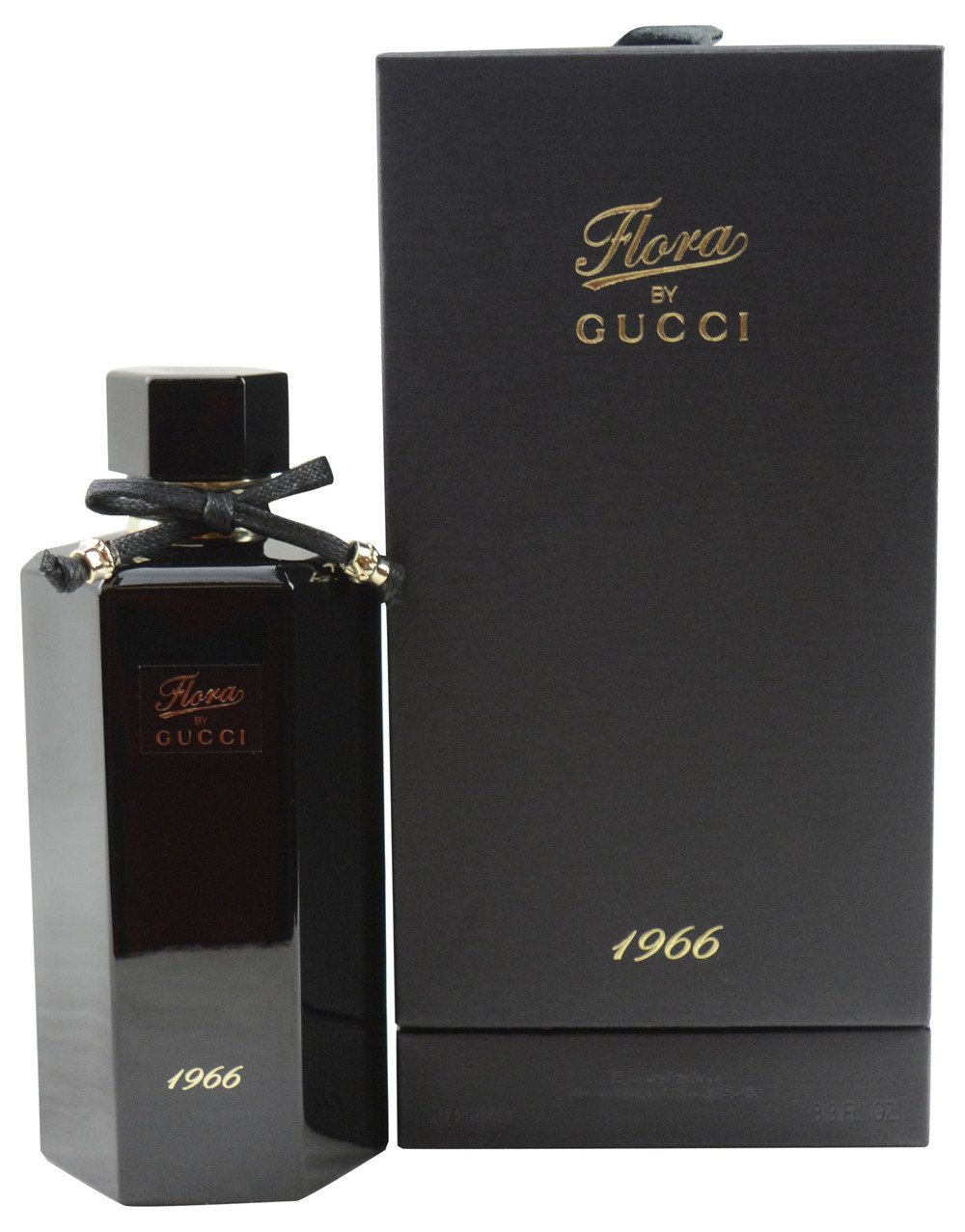 Flora 1966 is a floral chypre with a deliciously dark lilt. After a brisk flight of bergamot and prickling pepper, a tender heart of blushing peony and velvety rose emerges... a blooming core that belies a much earthier, darker foundation. Intense patchouli, musk and grassy vetiver form the rich, luxurious platform upon which all other accords are perched. The sum of these components evokes a sensual, almost unisex feel. The obsidian black flacon is beautifully presented in a pretty silk pouch with floral motifs: stunning class and refinement that Gucci are globally renowned for.
Flora 1966 is an exceptional fragrance that will leave a trace of yourself in the memories of others. Sublime!
The idea of the "Ideal Man" has been explored and reprised over and over again in popular culture... but does the ideal man actually exist? Well, in 2014, French perfumers Guerlain suggested he did not, but his fragrance DID; at least, that was the marketing angle Guerlain wanted us to believe when launching their masculine scent "L'Homme Ideal". Then, in 2015, they swiftly followed up with l'Homme Ideal Cologne... a new take on the original.
A fresh, zesty twist on Guerlain's 2014's triumph, L'Homme Ideal, the new Cologne version abandons the glorious praline and sweet-tobacco facets of its older sibling and instead infuses the composition with a good dose of grapefruit... its bittersweet citrus tang steers it away from the comforting ombré of sensual autumnal warmth and instead, sets a course for crisp and sheer summer briskness.
From the bottle, the bright pamplemousse flight and green vetiver notes produce a fleeting cypressy vibe, which lends a sense of Mediterranean sun. The signature heart of almond and neroli shares a welcome, familiar footprint with its wonderful older brother. All in all, l'Homme Ideal Cologne is an excellent all-rounder for daytime and the summer months.
Make it a priority!
Tunisian-born couturier Azzedine Alaia might have flown under the radar of many until recently, but if the truth be known, his professional accomplishments have been numerous ever since the 80s! In 2015, Alaia authored his first fragrance, which was introduced under the BPI (Beauté Prestige International) umbrella, alongside fellow designers Gaultier, Miyake and Rodriguez.
Out of the gates, Alaia has an initial flight of citrus and pink peppercorn, both of which pave the way for an unusual moment of fleeting ozonic freshness.... a sensation of standing on a mountaintop inhaling crisp alpine air. Delicate notes of freesia, peony and violet soften the heart of this perfume which dances over a suede-like, musky base. Alaia is understated and ethereal... a light tickle of air that gently brushes over the skin. Unassuming, but still self-assured, Alaia feels modern and pretty... a scent perhaps best enjoyed during the warmer months, and for everyday wear, it is also one that demands nothing of the wearer.
Azzedine Alaia's first foray into fine fragrance is a promising one... one can only be excited about where he might take us next!