Wondering how to make your perfume last longer? First, let's take into consideration the type of fragrances you are using. Perfumes are made up of different concentrations, different classifications, and depending on which you wear, having this knowledge may instantly solve your problem! The more concentrated a fragrance, the longer it will last.
So what do you wear? Perfume? Espirit de Parfum? Eau de parfum, eau de toilette, eau de cologne, perfume mist or splash? Each of these are actually made up of different aromatic compounds, which effect the intensity and longetivity of your scent. So if you are using an eau de toilette, which is most common, and are looking for a stronger, longer lasting fragrance, go with an eau de parfum. That was easy, right? But want more? We got you covered!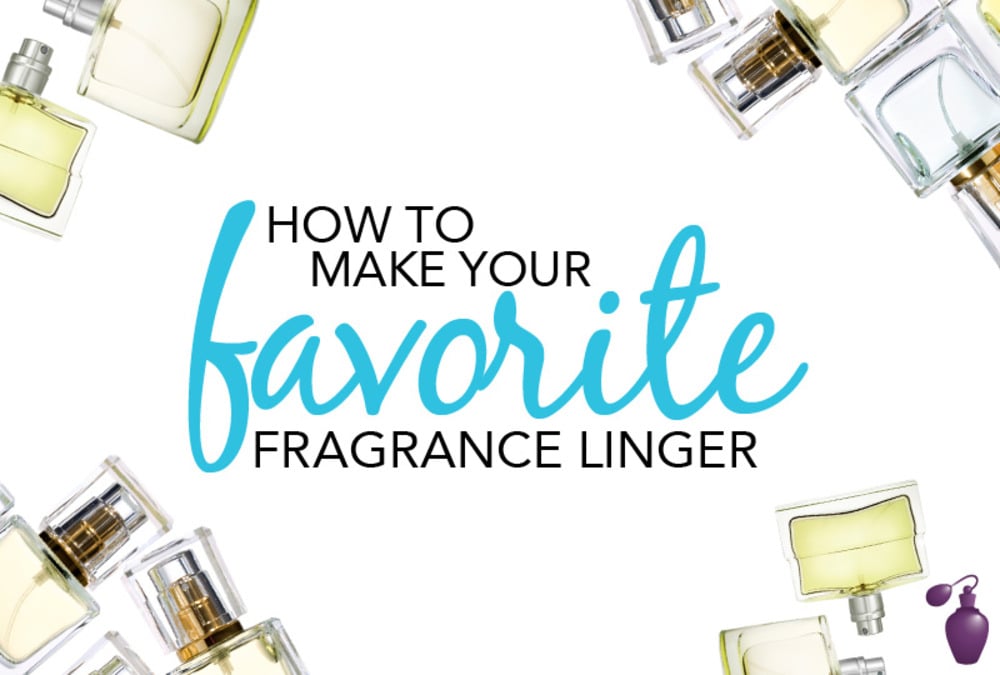 Tip 1: Layer up! Lucky for us, layering with fragrance is easy to do when we have matching shower gels and body lotions offered with our favorite fragrance. Using the shower gel, soap, shampoo, etc. of your fave fragrance will help make your fragrance last all day long!
Tip 2: Don't let your spray go to waste! Spray on your pulse points. When you apply your fragrance, apply it to areas that produce heat, so think the base of the throat, the wrist, your elbow, back of knees, your ankles and of course work your way from head to toe.
Tip 3: Keep moisturized so that you can smell amazing longer. When your skin is moisturized, your skin allows the perfume to soak into the skin and last longer, rather than quickly evaporate. Here's a great way to layer up on your favorite fragrance too: apply the matching body lotion before applying the perfume.
Tip 4: Remember that since perfume is created and designed to work with your body, it is responsive to your body heat. Avoid spraying it on your clothes as it won't react to your clothes and will just have one steady scent of the top notes (without opening the middle and base notes).
Those studious Swiss skincare nerds at La Prairie have been burning the midnight oil to create an innovative body perfume that marries together both skincare and fragrance! Their Cellular Energising Body Spray claims to do just that - lavishing your body with therapeutic aromats whilst firming the skin! Better yet, the fragrance is uplifting and energising, just as it says on the box!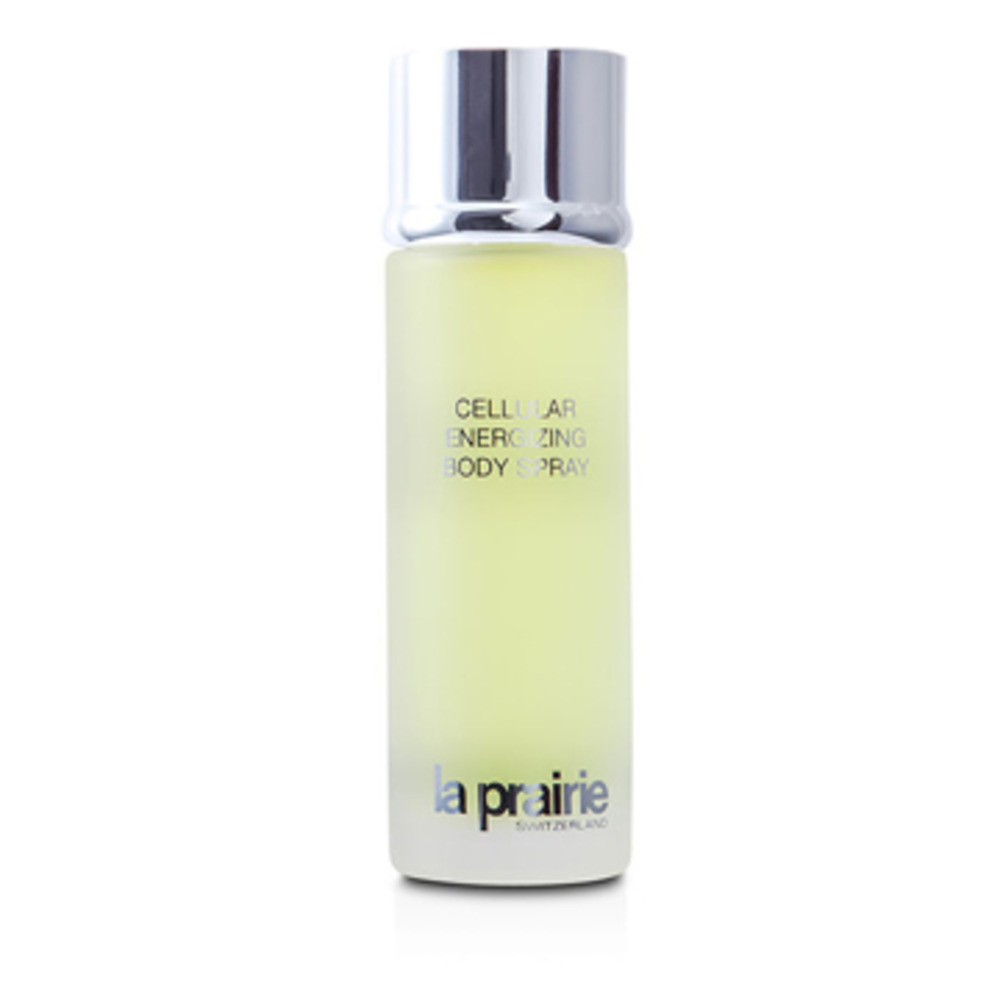 Scented with delicious green aromatics and bright citrus, Cellular Energising Body Spray is a crisp and breezy blend that elevates you both physically and psychologically. Ruby red grapefruit and Italian bergamot offer a brisk and vivifying flight, whilst the limey green buzz of verbena lends a sense of high summer and mediterranean sunshine. A snaking vein of cardamom meanders through the perfume, bringing with it a sense of warmth and earthiness. This body spray can be worn as a perfume from head to toe… it's marine derived components correct skin texture, leaving you in a scented veil which replenishes and moisturises the body. La Prairie's Body Spray is genderless and it smells expensive - the mark of a meticulously groomed woman or man. Lovers of Sisley's sparkling and verdant Eau de Campagne will find much to love here!
La Prairie keep raising the bar with their exquisite cosmentic and toiletry products. With Cellular Energising Body Spray, you can be sure you are hydrating and perfuming without the fuss and inconvenience of using several products. And who doesn't like to save time and money these days?
Kouros, created in 1981, is an iconic aromatic forgere by Yves Saint Laurent that has left its mark on the world ever since. Born in the decade of excess, Kouros is larger than life... an olfactory powerhouse against which countless other masculine successors have been measured! Eight parts brawn to two parts brute, this scent is the embodiment of gruff masculine vigor!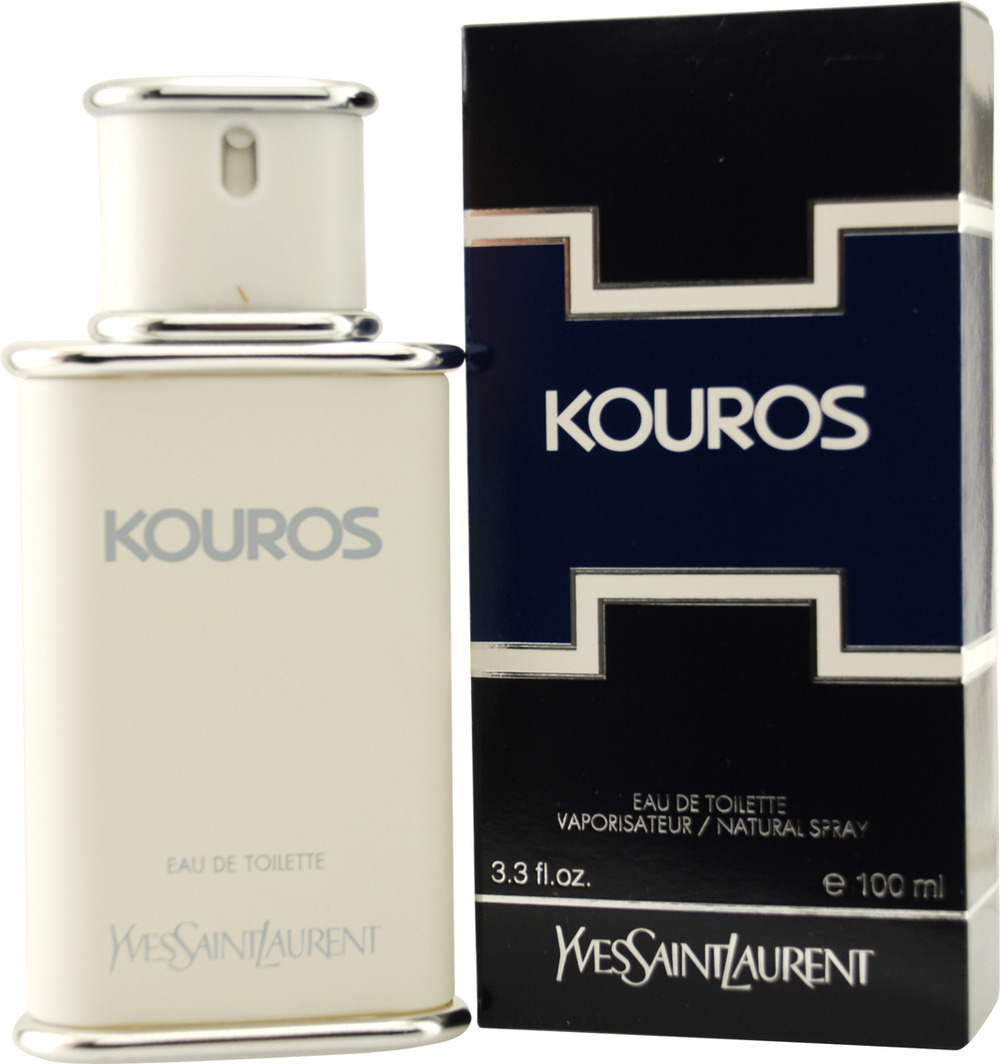 What may come as a surprise to many, is the fact that Kouros is composed of a great deal of floral notes... a dense bouquet of jasmine (with all of its indolic white-flower goodness) resides over leafy geranium and powdery iris root. These facets are steeped in saccharine accords of honey, vanilla and creamy tonka; however, just as one might expect an overtly feminine feel to emerge, Kouros morphs into a triple-threat, straight-up trouser-bomb with key components of civet, musk and leather! These notes (along with coriander seed, woods and a scattering of spices) imbue the composition with a thick, rugged masculine lilt. Kouros is a heavy-hitting giant that is every bit as commanding as it is memorable.
Kouros is arguably the masculine jewel in the YSL crown. It has managed to withstand the test of time, and remains at the top of the 80s masculine food chain. It commands respect and attention with its merciless projection and longevity. Gents - perhaps a good one one to wear when pitching for that job, or asking for that raise!