In keeping with quirky tradition, Amsterdam-based fashion house Viktor and Rolf released their second masculine in 2012 named Spicebomb... an explosive fragrance for men presented – much like their debut feminine fragrance Flowerbomb - in yet another hand-grenade flacon! This time round, however, the men's offering is a woody oriental scent brimming with spices!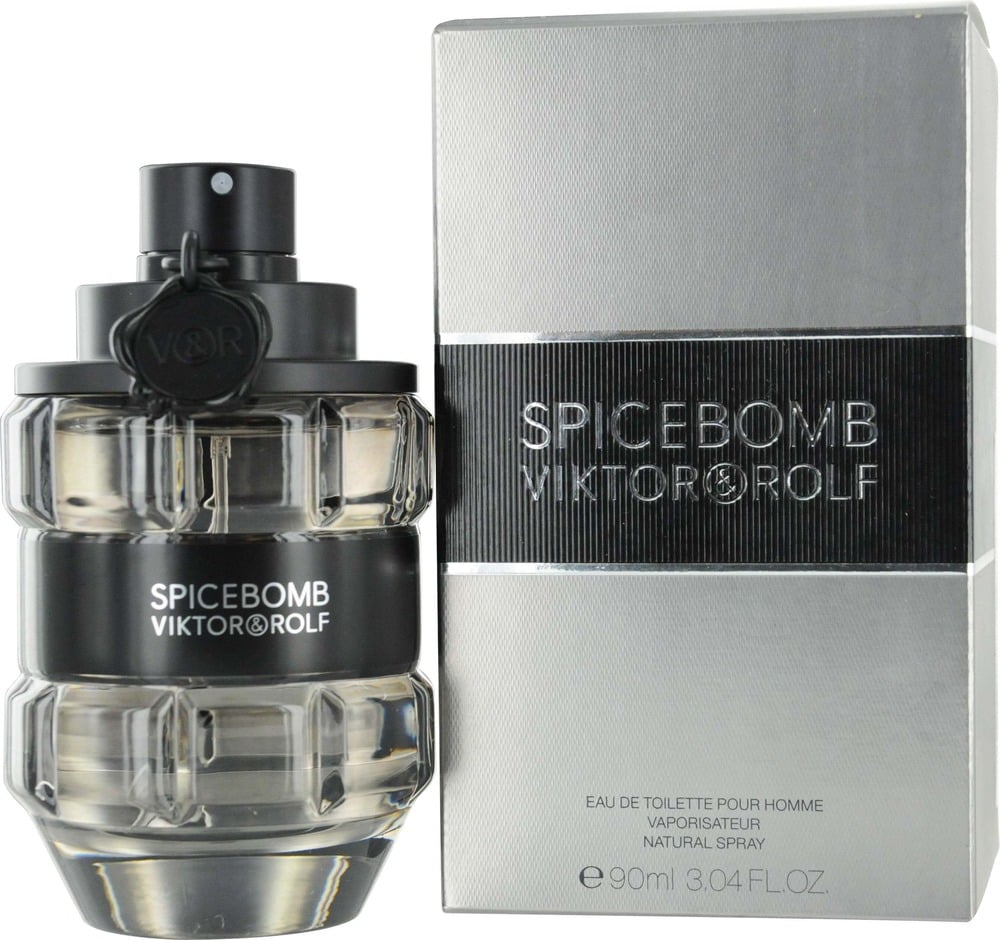 Viktor and Rolf approached this perfume from two polar perspectives – they wanted to marry fiery accords with icy ones. In doing so, they set out on a collision course that would see Spicebomb reign supreme at the cash registers! Opening with crisp citrus, elemi and pink pepper, Spicebomb feels brisk and bracing in its flight, however a few minutes in, a simmering heart of saffron, cinnamon and chilli warms the mixture, lending a sense of combustable heat. This unfurls over a base of tobacco leaf, vetiver and sensuous leather – the outcome is a sexy and distinctive fragrance that is both unique and alluring.
Spicebomb not only looks a million bucks in your fragrance wardrobe, but is also your quiet companion – one that steps out of the shadows when the time is right, and makes maximum impact! Great for office wear or nights out.
Silver screen starlet and America's darling, Elizabeth Taylor is immediately recognizable the world over, and the legacy she left behind when she passed in 2011 is nothing short of colossal! But what many people might not know is that the majority of her $1 billion fortune was earned from the sale of her extensive perfumes! Taylor allegedly made far more money from her 'fumes than she ever did from her films which only serves to prove there's a mint to be made from smelly molecules! Her first fragrances Passion and White Diamonds paved a pavé-studded path to fortune, and spurred on many other scents of the same glittery ilk. Diamonds and Rubies, released in 1993 and authored by Sofia Grojsman, is another not-to-be-missed gem in Taylor's finely scented repertoire!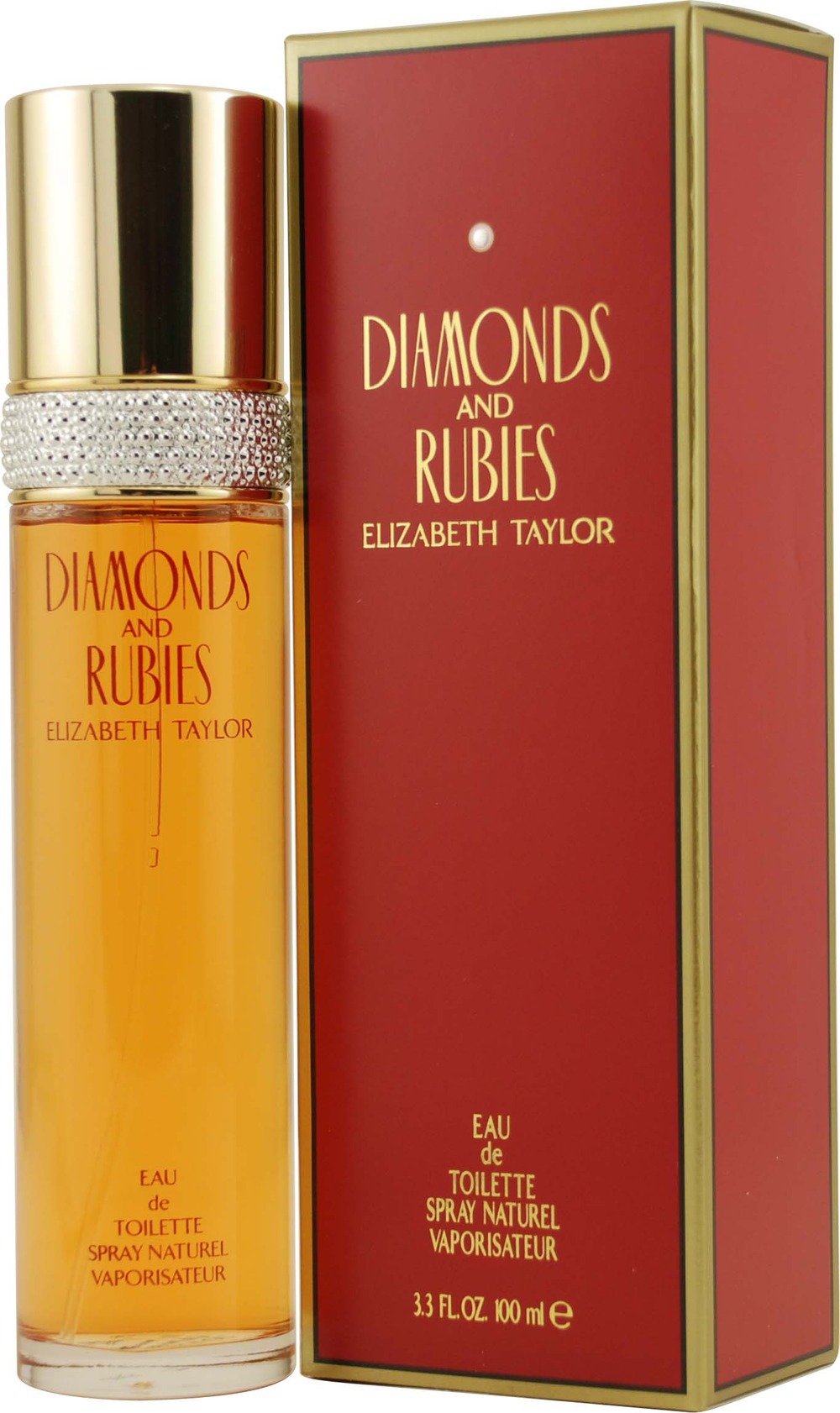 A picture of peach perfection, this fragrance has a delectable fruity opening, one of peaches poached in honey and spices. Coupled with striking notes of rose, heliotrope and ylang-ylang, Diamonds and Rubies is as sophisticated as they come... and an underlying accord of almond wood renders it deliciously creamy. A foundation of vegetal amber, vanilla, benzoin and fragrant sandalwood makes this scent a winner! It's floral oriental quality somehow manages to stay youthful, but it's also elegant and refined.
Vastly underrated and unfairly overlooked for being one of the world's first celebrity scents, Diamonds and Rubies is staggeringly inexpensive... Quite possibly the cheapest thrill you're gonna find to wear in the cooler weather, or after dusk. A total sleeper!
Once the frequently-overlooked orphan amongst its older and younger Hermes siblings, Hiris (Iris) actually represents the first and most enduring soliflore in the history of Hermès, proving that often, simplicity is key... particularly when handled in a luxurious and carefully-considered manner.Hiris is classified as a floral green fragrance, and to my nose, it's bang on the money.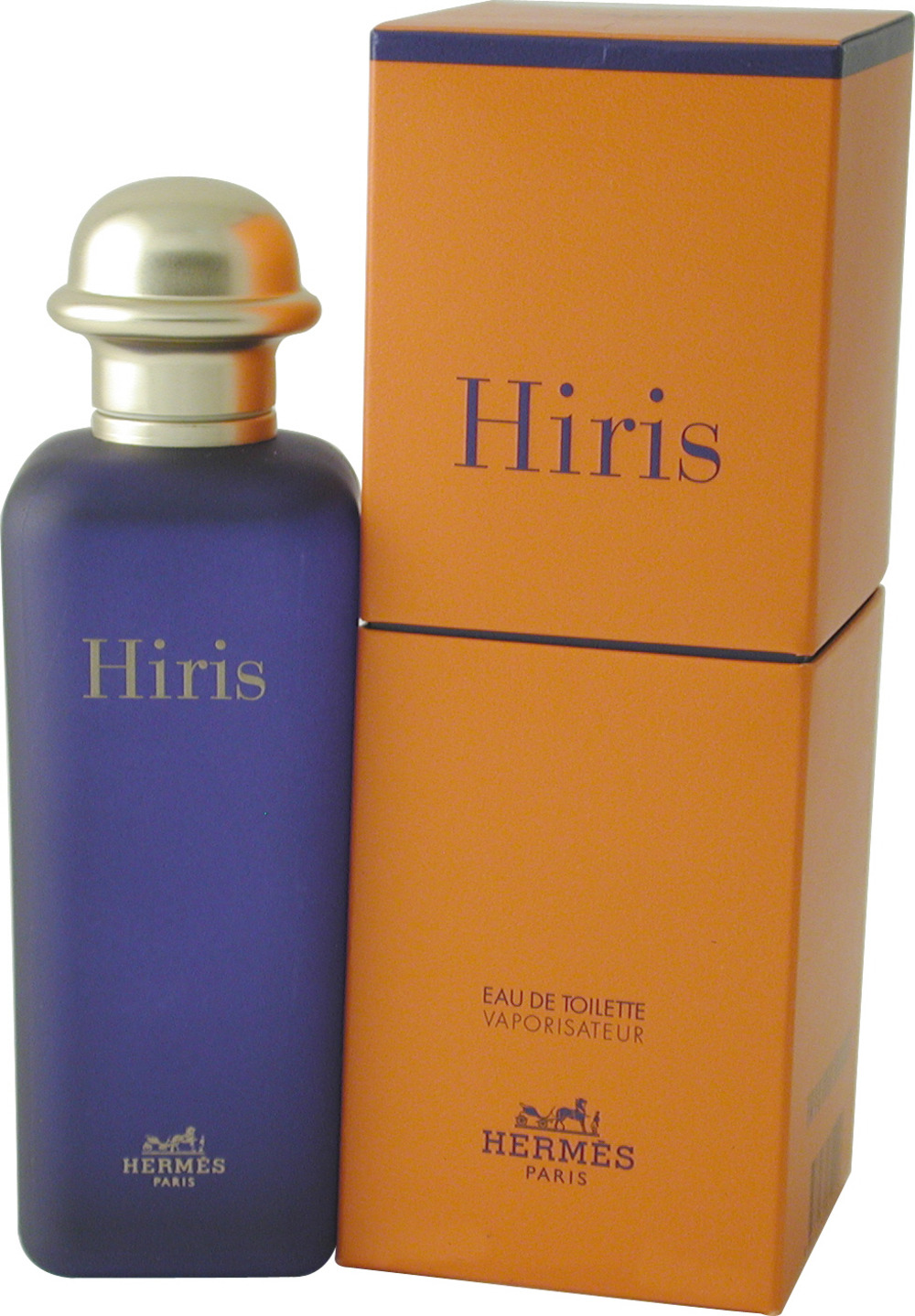 Many scents using iris as a starring note tend to focus on or exaggerate the dry, powdery qualities of the root... bringing out a lipstick / face powder facet that does not always sit well with everyone. With this Hermès creation, perfumer Olivia Giacobetti has recognized the husky nature of iris, but has given it a real sense of the environment from which it has grown. Iris, carnation, coriander and cedar give a sense of both an earthy springtime dampness: whilst amber, neroli, honey, rose and vanilla; a sunny springtime warmth. The feeling of coldness and austerity common to numerous iris scents is completely absent here... Giacobetti's interpretation incorporates green leafy fronds, speckled sunlight, and morning dew evaporating in the air. As a soliflore, there is nominal evolution from top to bottom, but this, I feel, is to its merit.
Hiris is worn close to the skin, just as one might, an exquisite indigo colored Hermès silk scarf. Few scents have the wherewithal to feel both earthy and grounded and yet infinitely luxurious in equal measures. Hiris dances delightfully between artistry and convention... it feels somehow both introverted and energized. One for men and ladies to share all year round.