Cool Cat Tom Ford's Private Blend series of perfumes appears to be expanding by the minute, and we have many new scents to look forward to in the year to come (I have it on good authority that he will soon be exploring the green spectrum), however one can never lose sight of those that have come and gone before! Lavender Palm, originally launched as an L.A exclusive in 2011 is probably one of my most favorite lavender renderings in modern perfumery!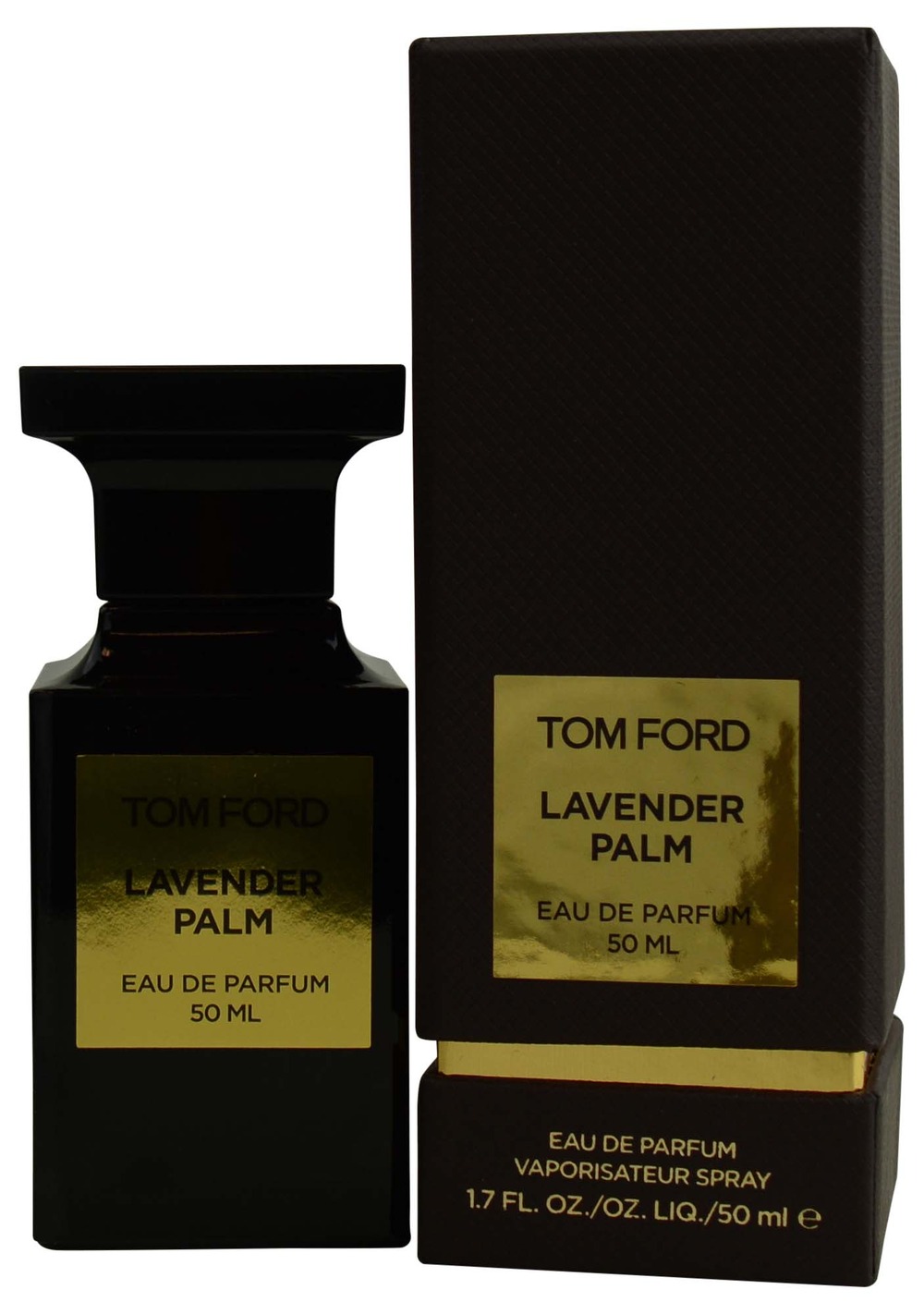 Unisex, elegant and refreshing, Lavender Palm is a unique interpretation on a centuries-old theme… it contains two types of lavender oil, infused with shimmering bergamot, lemon and lime blossoms. This citric hit evokes a feeling of sun-drenched days of summer. Aromatic accords of sage, green moss and vetiver furnish it with a dewy green, leafy feel – like the forest after a shower… there is a distinct creaminess also present which anchors the scent to skin for many hours. Lavender Palm travels in the same orbit as other innovative lavenders such as Chanel's Jersey, however the former is infinitely more modern and embracing.
Rumor has it that Lavender Palm is to be discontinued, which – in my eyes at least – is a travesty. For these purple flowers which - due to their ubiquitous use and association with old ladies - have almost become a perfume cliché, Tom Ford's creation took strides to drag it into the 21st again. What a pity it too will soon be lost to the sands of time.
Get it while you can!
Stockholm-based fragrance house BYREDO have launched some fascinating parfums in recent times whilst working alongside some of the world's most celebrated perfumers. In 2009, the Scandinavian perfume outfit launched Blanche – an arresting fragrance which serves as tribute to all things white!
Ben Gorham, the founder and creative director of the brand, notes the following: "the fragrance is pure and simple in structure but extreme in character"... and his perception is right on the money. The scent opens with diamond-white aldehydes that suggest a fragrance almost transparent in nature. Tender white roses blossom over a heart of hushed violet, dewy neroli and blushing peony... and whilst one can feel the translucent quality of this perfume, it is a scent which is really quite intricate. I immediately get the sensation of gauzy white linen billowing on a clothes line, still slightly damp from the wash. It is a sensation that I not only register via my sense of smell, but almost through touch... the composition is very tactile; soft and vapourous. Whilst the "fresh linen" concept has been tried many times in perfumery to date, Byredo's Blanche appears to have achieved it with finesse and sensitivity. Light musk, blonde woods and fragrant sandalwood furnish the fragrance with a sense of depth, and lend a sense of familiarity and comfort.
To my astonishment, I found that the fact this perfume is somehow diaphanous in nature, does not mean to say that it is in any way fleeting. A lovely unisex scent for the hot weather, or for when one wants to enjoy something with a sense of vast open spaces and weightlessness.

FragranceNet.com #WheelofFragrance Instagram Contest
FragranceNet.com, Inc. #WheelofFragrance Instagram Contest Official Rules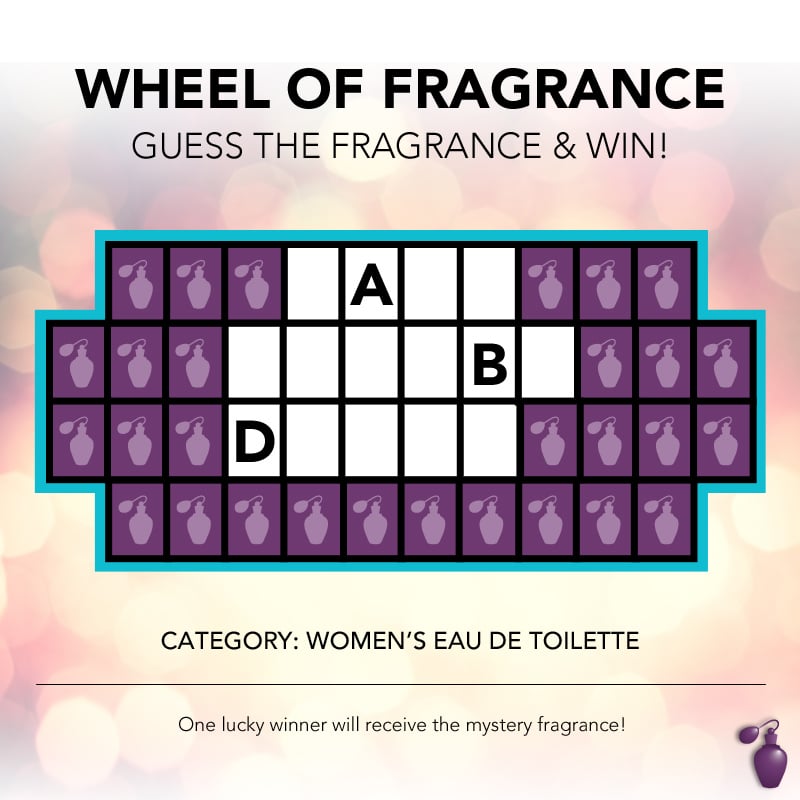 Ladies and Gentlemen, are you ready to solve the puzzle? We've decided to celebrate the end of summer by playing one of our favorite games - Wheel of Fragrance! We want you to solve our puzzle for the chance to win the mystery fragrance! This week's category is Women's Eau de Toilette.
Here's how to enter:
1. You must follow @FragranceNet;
2. Send us an email to sm@fragrancenet.com with your answer to this week's puzzle. Do NOT post your answer on this thread (we want keep it a surprise).
3. Tag a friend and tell them to come play too!
All entries must be received before Sunday, August 21st, 11:59pm EST. One winner will be chosen at random from all valid email entries and contacted within 48 hours of the contest end date. This promotion is in no way sponsored, endorsed, or administered by or associated with Instagram.
Must be 18 or older to enter; open to US Residents only. For complete rules, please visit http://ow.ly/k4m1303pbb5.