Ladies, we all know how hard it can be to gift something for the guys, but with this simple 'how to' guide on how to get cologne for your man, or any man, gift giving this holiday season will be easy as pie!
Let's say you're doing secret santa at work or exchanging gifts with someone you may not know much about, do a little research to find out what their favorite cologne may be. Get an idea of what they wear and what they can't stand to wear, this will help you choose a scent that is similar or something close to what they may like and steer you clear from scents they despise. If you can find out which colognes he already likes, you'll be ahead of the game!
If the guy likes the scent of CK, a unisex fragrance with notes of pineapple, papaya and bergamot, he may not appreciate a fragrance with spicy, citrus or sandalwood notes. If you know what brand he already wears, go for a similar or the same brand with the same qualities.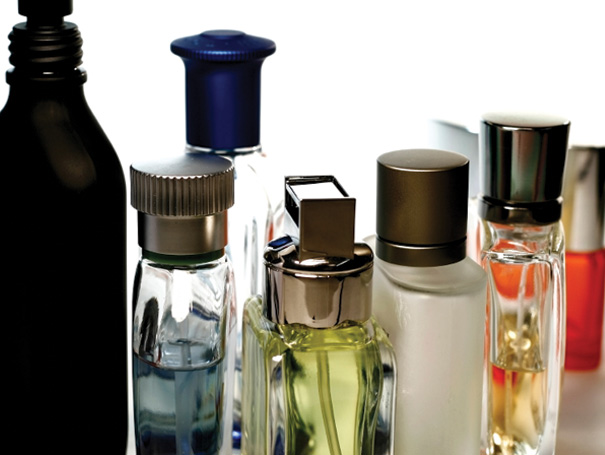 Getting something for YOUR guy? Get him a collection of mini bottles of a designer brand you know he already loves. Pay attention to the fragrances he likes and wears on a day to day basis and also, take into consideration his personality! According to perfumers, "certain fragrances are more suited to certain personalities. For instance some perfumes may be gregarious and go with an outgoing, extrovert nature while another may be quieter and more suited to reflective, sensitive natures."
Check out our gift sets and discounted colognes for men on our site and let us know which you end up getting!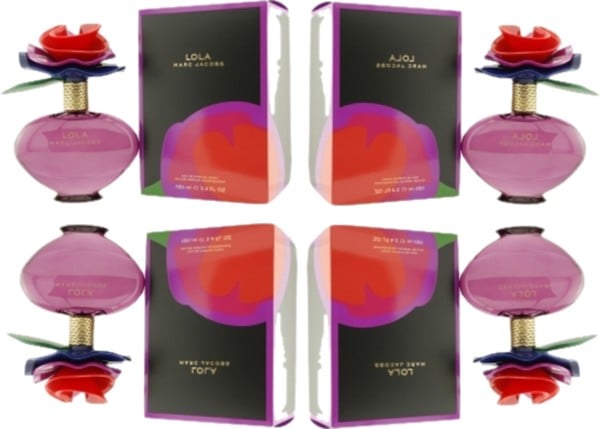 Want a fragrance that's sweet but soft spicy and a mix of musky? Mmmm.. we thought so! It's one we simply can't get enough of and we thought you'd like to know about it. Lola by Marc Jacobs includes pink pepper, pear, ruby red grapefruit, peony, rose, geranium, vanilla, creamy musk and tonka.
WHY we can't get enough?! It's very soft and feminine, a complex fragrance that is sweet, rosy, and makes you feel very pretty! Not only do we currently carry the 1.7 oz and 3.4 oz at discounted prices, but we also carry a cute gift set that includes an eau de parfum, body lotion, and shower gel!
Layer up in luxury (at a fraction of the cost) in this intriguing scent by Marc Jacobs...can't wait to try it, huh?!
The red lip is a 'super' staple on the runways, but this season, for Spring 2013, makeup artists stepped it up with an even, stronger lip. Many required 4 to 5 steps -(filling in lips with lip liner, layering with lipsticks, sprinkling power pigment on top - so there was this exciting play of texture and color. Because it was paired with luminous skin and a minimalist eye, it didn't look overbearing, but modern.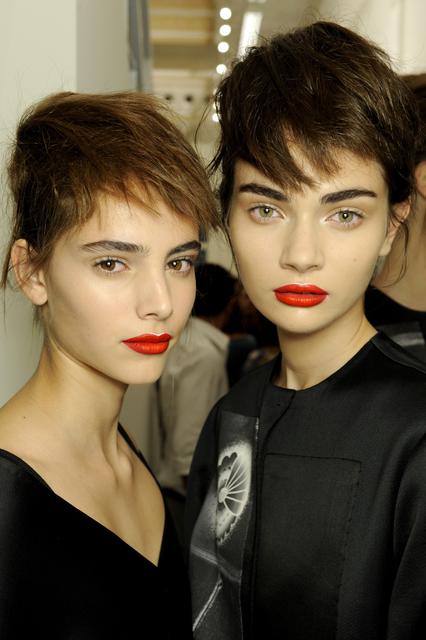 Photo: Prada Spring/Summer 2013, Credit: Beautypress.com
Anna Kim, a beauty editor at Stylesight says, "Red lipstick is the quintessential symbol of womanity, confidence and sophistication.Pink and lip gloss has youthful associations. Now, you see teenagers and twenty year olds wearing red lipstick all the time. I also think, on some subconscious level, it has something to do with separating yourself from reality tv culture (the Kardashians, Real Housewives, etc). These reality show ladies tend to favor a smoky eye with a glossy lip. So the red lip has come to stand even more for ladylike and sophisticated."
Who did it well on the runway? Prada, Jason Wu, Rochas, Loewe