As I've mentioned on the Eau Talk blog before, my very first cologne was Kouros… the quintessential 80's powerhouse masculine that divided the world in two with it's pervasive animalic muskiness! In the years since its launch in 1981, there have been many flanking versions of the masculine giant that put YSL men's fragrances on the world map. In 2007, Kouros Tattoo edition arrived; a new execution of Kouros that felt as though it had just strode out of the Aegean sea.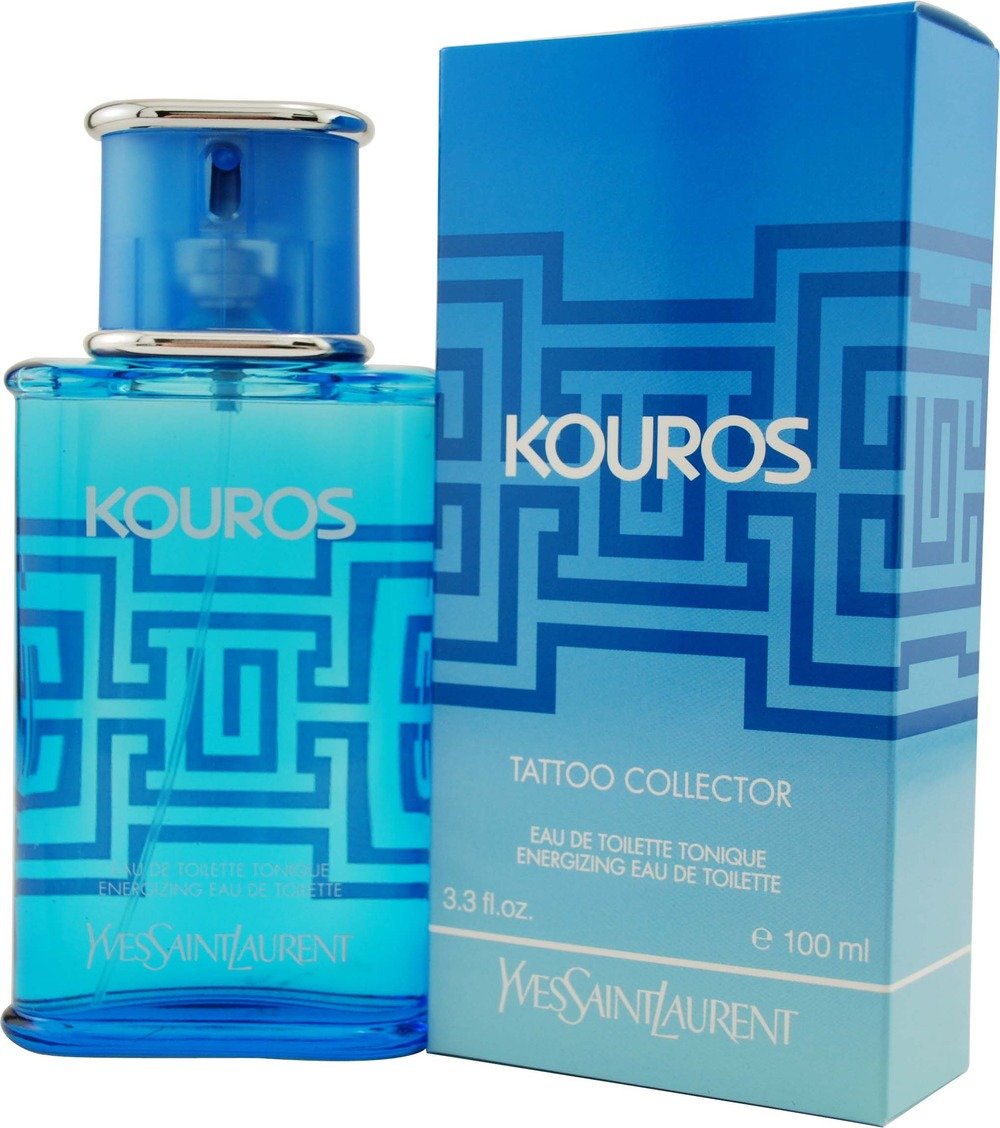 Ancient Greece was the inspiration for this scent – high sun, whitewashed walls, and the pull of cerulean blue. Tattoo edition is named as such for the gratis skin tattoos found inside the box, but the scent itself is an accomplished play on the original which sits on skin like a semi-permanent piece of body art. Bergamot, neroli and juicy mandarin in the flight hint at a cornucopia of summer fruits, whilst a huff of Calone evokes a sense of seaside freshness. Next, the omnipresent musk that it's older sibling is best known for steps forward, reasserting itself as a distinctive member of the Kouros family. The trail is a woody / resinous one – conjuring images in the mind's eye of coastal pine trees dotted along the shores of the Mediterrannean. Mature yet playful, Kouros Tattoo edition is a great alternative on days when grandpappy Kouros simply talks too loud. A limited edition flanker, Tattoo edition is a must-have for Kouros aficionados.
Cool Cat Tom Ford's Private Blend series of perfumes appears to be expanding by the minute, and we have many new scents to look forward to in the year to come (I have it on good authority that he will soon be exploring the green spectrum), however one can never lose sight of those that have come and gone before! Lavender Palm, originally launched as an L.A exclusive in 2011 is probably one of my most favorite lavender renderings in modern perfumery!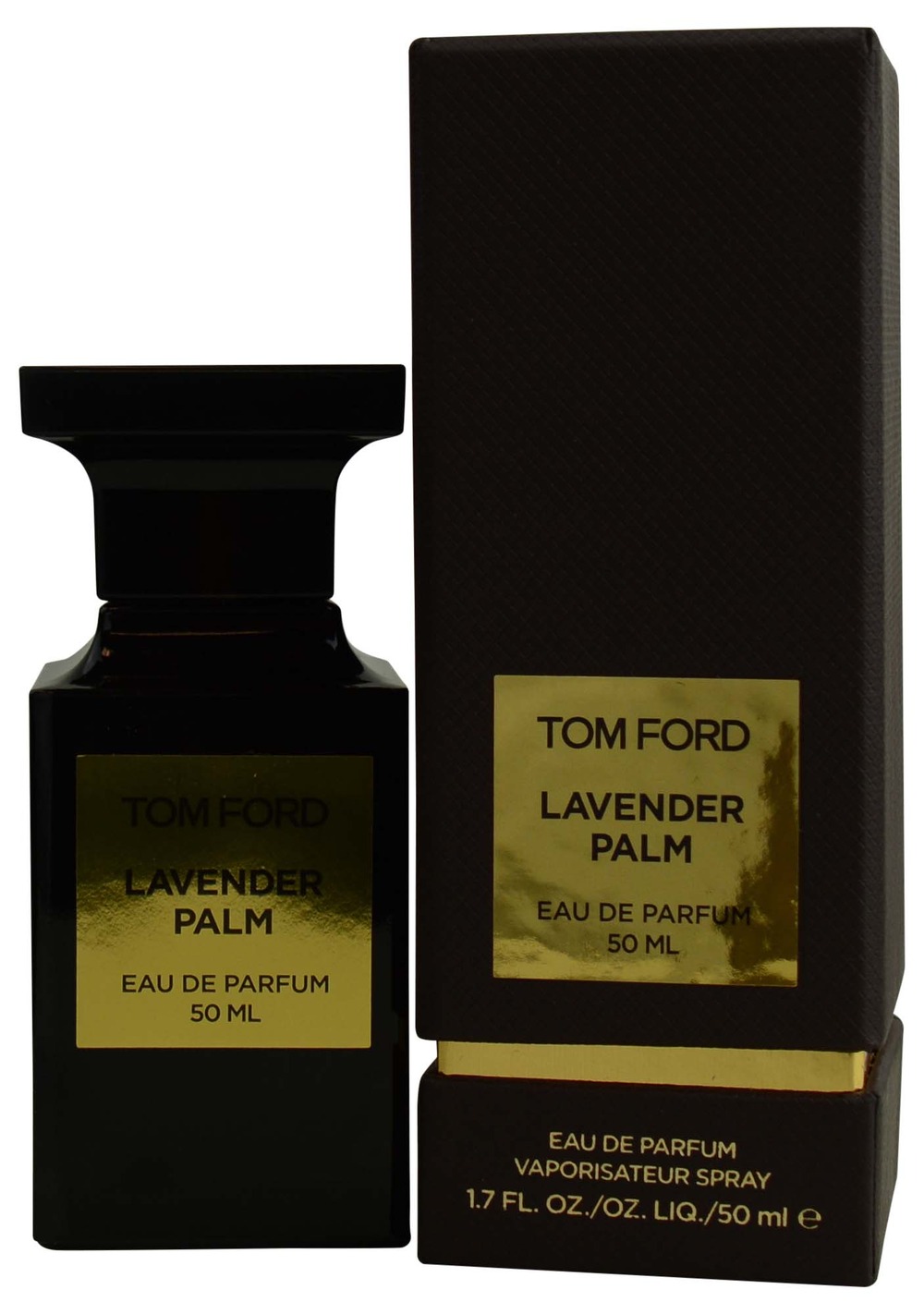 Unisex, elegant and refreshing, Lavender Palm is a unique interpretation on a centuries-old theme… it contains two types of lavender oil, infused with shimmering bergamot, lemon and lime blossoms. This citric hit evokes a feeling of sun-drenched days of summer. Aromatic accords of sage, green moss and vetiver furnish it with a dewy green, leafy feel – like the forest after a shower… there is a distinct creaminess also present which anchors the scent to skin for many hours. Lavender Palm travels in the same orbit as other innovative lavenders such as Chanel's Jersey, however the former is infinitely more modern and embracing.
Rumor has it that Lavender Palm is to be discontinued, which – in my eyes at least – is a travesty. For these purple flowers which - due to their ubiquitous use and association with old ladies - have almost become a perfume cliché, Tom Ford's creation took strides to drag it into the 21st again. What a pity it too will soon be lost to the sands of time.
Get it while you can!
Stockholm-based fragrance house BYREDO have launched some fascinating parfums in recent times whilst working alongside some of the world's most celebrated perfumers. In 2009, the Scandinavian perfume outfit launched Blanche – an arresting fragrance which serves as tribute to all things white!
Ben Gorham, the founder and creative director of the brand, notes the following: "the fragrance is pure and simple in structure but extreme in character"... and his perception is right on the money. The scent opens with diamond-white aldehydes that suggest a fragrance almost transparent in nature. Tender white roses blossom over a heart of hushed violet, dewy neroli and blushing peony... and whilst one can feel the translucent quality of this perfume, it is a scent which is really quite intricate. I immediately get the sensation of gauzy white linen billowing on a clothes line, still slightly damp from the wash. It is a sensation that I not only register via my sense of smell, but almost through touch... the composition is very tactile; soft and vapourous. Whilst the "fresh linen" concept has been tried many times in perfumery to date, Byredo's Blanche appears to have achieved it with finesse and sensitivity. Light musk, blonde woods and fragrant sandalwood furnish the fragrance with a sense of depth, and lend a sense of familiarity and comfort.
To my astonishment, I found that the fact this perfume is somehow diaphanous in nature, does not mean to say that it is in any way fleeting. A lovely unisex scent for the hot weather, or for when one wants to enjoy something with a sense of vast open spaces and weightlessness.