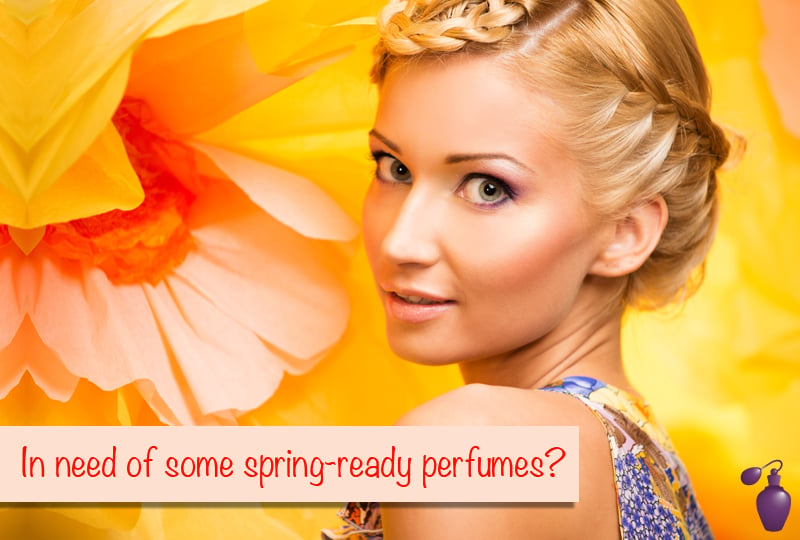 Need that beauty game changer to get you out of that never-ending rut? You can totally spring forward your beauty routine easily, by packing away the deep scents of winter, and opting for something lighter and sweeter, just in time for upcoming season!
Fresh floral blooms always make a carefree and elegant scent, so if you're on the hunt for that elegant changeup, try picking scents with notes of romantic roses and lilacs.
In need of some spring-ready perfumes? Here's some of our must-have picks!
1. Estee Lauder Pleasures Bloom ($29.00, FragranceNet.com)
Let this exhilarating blend of fruits and florals from Estee Lauder's Pleasure Bloom tickle your fragrance fancy.

2. Jessica Simpson Vintage Bloom Eau De Parfum ($22.99, FragranceNet.com)
Perfect for the office or out for drinks, Jessica Simpson's Vintage Bloom is a versatile aroma that mingles together beautifully with florals and earthy accords.

3. Givenchy Bloom Edt Spray ($42.99, FragranceNet.com)
With notes of fresh violets and juicy raspberries, we love using Givenchy Bloom before that big date night out!

4. Salvatore Ferragamo Incanto Bloom Perfume Solid ($14.99, FragranceNet.com)
For deeper and darker florals, use Incanto Bloom Perfume Solid for a burst of sexy tea roses and cashmere woods.

5. Kenzo Spring Flowers ($40.99, FragranceNet.com)
Lingering effortlessly onto the skin, Kenzo Spring Flower's fusion of mandarin and white musks is sure to give you spring fever!

6. Bond No.9 Chelsea Flowers Eau De Parfum Spray ($179.99, FragranceNet.com)
Let the Bond #9 Chelsea Flower aroma of fresh spring blossoms completely transform your beauty arsenal.

7. Gilles Cantuel Flowers Purple Edt Spray ($18.99, FragranceNet.com)
Got a special occasion coming up? Why not try Flowers Purple. The delightful cocktail mixes ivy, pear and bergamot.

8. Tanya Sarne Ghost Enchanted Bloom ($25.99, FragranceNet.com)
Achieve that barely there scent, with this intoxicating mix of violet leaves and jasmine from Ghost Enchanted Bloom.

9. Dolce Eau De Parfum Spray ($71.99, FragranceNet.com)
Enjoy the brightening floral notes found inside Dolce's youthful and enchanting fragrance.

10. Moschino Pink Bouquet Edt Spray ($37.99, FragranceNet.com)
Smell like a breathtaking bouquet, with Moschino Pink Bouquet, a whimsical scent; boasting notes of bergamot, pineapple and lily.
Whilst veteran actors and public personalities have loaned their faces to promote perfume for decades, the early noughties really saw an upswing in the launch celebuscents! Playing off the back of the hit TV series 'Sex and the City', siren of the small and silver screen Sarah Jessica Parker jumped on board with her own line of perfumes, the first of which was 'Lovely' released in 2005.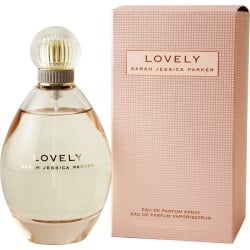 Winner of a prestigious FiFi Award the following year, Lovely achieved widespread appeal on both sides of the Atlantic. With more than a passing similarity to Narciso Rodriguez 'For Her', Lovely is a study in florals, woods and musks that dances across the receptors with sensuous feminine swagger. Akin to rubbing a wide silk ribbon across the back of one's neck, Lovely enchants with a 'white hot' sensation where animalic musks meet the daintiness of citrus and lavender. Moments later, it's focus shifts to a more complex heart of orchid, pepper and patchouli. Surprisingly, Lovely still remains transparent and airy, despite its warm, humming foundation of fragrant woods, white amber and musk.
Elegance and prettiness incarnate, Lovely is still every bit as classy, stylish and fashion forward as it ever was. A great, multi-faceted scent appropriate for both daytime or date night.
An olfactory overture to the color black – Noir is a spicy, woody oriental fragrance for men, launched in 2012 by the perfumed hand of Tom Ford. Looking dapper in its flacon of smoked black glass, Noir cuts a striking silhouette, communicating luxury, class and elegance. A scent that reveals itself in layers, this fragrance takes us on a journey from beginning to end.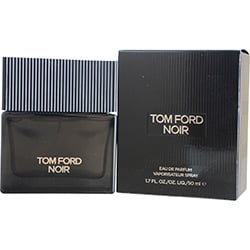 A warm and seductive masculine, Noir transforms from something simple to something rather complex... it flits between light and dark, soft and unyielding. Opening with citrus and soft violet, these notes are swiftly diminished by facets of pepper, nutmeg and resins (opoponax and benzoin). Noir feels delicate with accords of rose, iris and geranium, but these softer notes are imbued with warm amber, patchouli, civet and leather. Those familiar with Comme des Garcons '2' for women might recognize more than a passing resemblance to Noir... both strike a masterful balance between masculine and feminine, sheer and opaque. True to Tom Ford's universe, Noir manages to feel both assertive yet tender.
Noir can be worn casually with jeans and shirt, or formally with black tie... it feels refined and well-edited, much like any one of Tom Ford's exceptionally-tailored garments.