With Mother's Day just around the corner, it's time to think about shopping for the women who made it all possible. Sure, you could go for the usual bouquet of flowers or neck massage—or in my mom's case, a commitment to be her "slave" for the day (read: do all chores and make snacks on demand)—but why not try something new? This year, we have a variety of gifts your mom will love, regardless of your budget. Check out three of our favorites:
Donna Karan Cashmere Mist 1.7oz ($57.79)
It's hard to find a truly universal fragrance, but this Donna Karan perfume is certainly one of them. With a mix of jasmine and sandalwood, Cashmere Mist works for women who like a floral scent with a just hint of sexiness. It's not too strong and leaves you feeling fresh and gorgeous all day long. This is a timeless product and a hit with mammas— but if she doesn't like it, you can keep it for yourself!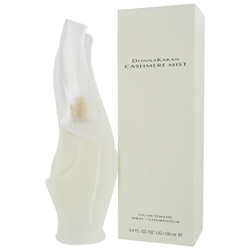 Candle Gift Box Meredith ($21.50)
Shopping for mom on a budget? Easy. One of our absolute favorites this year is this Candle Gift Box, which looks way more expensive than it actually is. It comes with one frosted vase and six little candles, including scents in lavender-vanilla, evening musk and flirtatious plum; perfect for baths, the dinner table, or simply to freshen the air.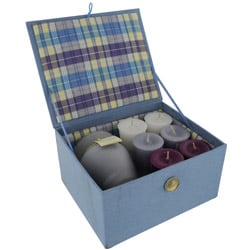 Chanel Precision Ultra Correction Line Repair Eye Cream ($95.50)
If you feel like splurging on mom this year, this is definitely the gift to get. It may be rude to give your friends anti-wrinkle cream, but moms go nuts for this stuff! It's pricey, and the kind of thing she wouldn't buy for herself, but secretly wants anyway. Treat her to this ultra-fine Chanel eye cream, which helps reverse the appearance of wrinkles, reduces puffiness, and eliminates dark circles.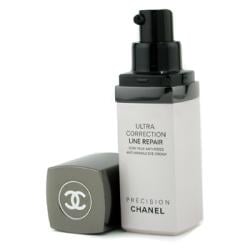 A girl can never have too much eyeshadow, so if you're searching for the perfect palette, boy have you come to the right place! From smokey eye to soft and sexy naturals, trust any of these ten eyeshadows to find a place in your never-ending beauty collection.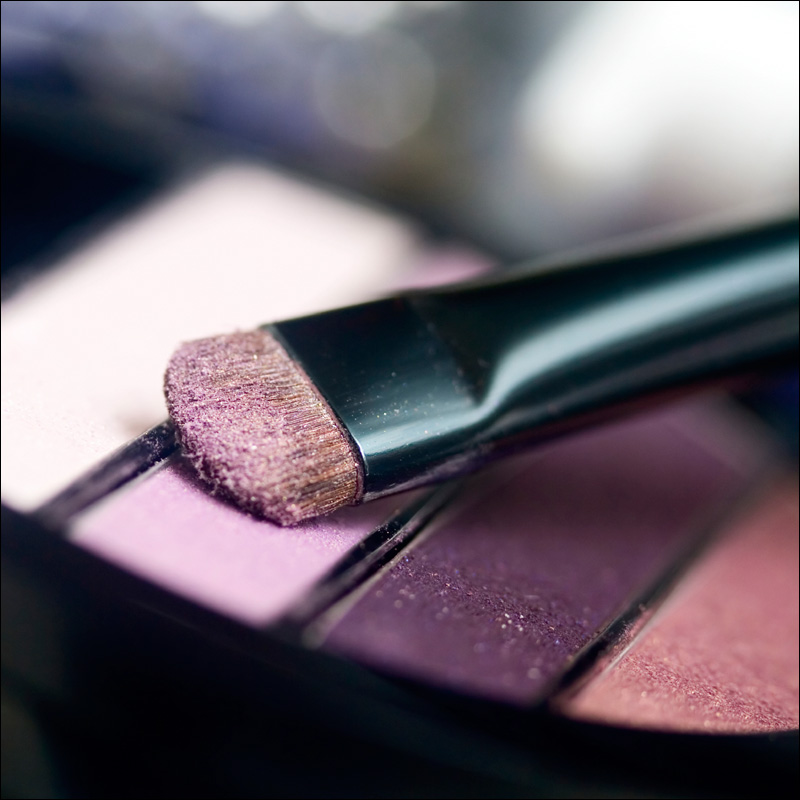 1. Arezia 48 Eyeshadow Collection No. 01 ($34, fragrancenet.com)
Create endless looks with 48 shadows ranging from shades of cerulean blues to plum purples.
2. Elizabeth Arden Fashion Makeup Kit ($20.50, fragrancenet.com)
Equipped with 20 eyeshadows, two powder compacts and five lip colors, what else could you want from this amazing Elizabeth Arden kit?
3. Pixi Makeup Awakening Eye Beauty Kit ($18, fragrancenet.com)
From neutral taupes to sultry blacks, stash Pixi Makeup's Awakening Eye Beauty Kit right in your makeup drawer for perfect, everyday eyes.
4.Yves Saint Laurent Ombres 5 Lumieres in No. 05 Riviera ($59.50, fragrancenet.com)
Actively addicted to everything ombre? Satisfy your lust with this five color palette.
5. Christian Dior 5 Color Couture Colour Eyeshadow Palette in Rosy Tan ( $67, fragrancenet.com)
Nudes are also proving to be a hot spring beauty trend, so brush up on your rose golds, tans and beiges with this color kit.
6. Jane Iredale Artists' Eyes Eye Shadow Palette ($110, fragrancenet.com)
For a crease-free look, choose this long-lasting set of shadows for a professional, runway-ready look.
7. Cle De Peau Makeup Eye & Lip Compact ($84, fragrancenet.com)
Dress up those lips and eyes with these spring-ready colors flattering every skintone.
8. Lauren Luke My Smokey Classics Complete Makeup Palette ($25, fragrancenet.com)
Crave a sexy smokey eye? Pick this beauty lover's fantasy!
9. Cosmetic Set Color Magic 28 Piece Beauty Kit ($5.99, fragrancenet.com)
Seeking yet another heavy-duty shadow kit? You're welcome!
10. Revlon Soft On The Eyes Sheer Loose Shadow Kit ($12.50, fragrancenet.com)
Score date-friendly eyes fast with Revlon's set of loose shadows featuring soft and sheer shades.
With so many fabulous haircare products to choose from on Fragrancenet.com, it can be hard to narrow down the best options. While we try not to discriminate, one of our greatest loves right now is Oribe (pronounced "or-bay"). This salon and celebrity favorite works miracles on dry hair, smelly hair, lackluster hair…you name it. It makes your hair look as healthy as it feels, and is worthy every penny. The black and brown bottles also make for really sleek and sexy packaging, so men and women alike will love this product.
Oh yeah, and the scent of these products could be delicious enough to wear as a fragrance (hint, hint Oribe!). Here are three of our favorite products from the luxurious line:
Oribe Shampoo for Brilliance & Shine
This season, shine, shimmer and illumination have been super trendy. That's why we love this award-winning shampoo: just a little will provide long-lasting luster and make your hair look beautifully polished. Perfect for dry hair, this product will illuminate your hair, and leave you looking like an angel with perfectly glossy locks.
Oribe Maximista Thickening Spray
The days of Rachel Green's sleek, straight hair are gone, and bigger hair is now better. Want a voluminous look without the '80s poof? This thickening spray is perfect for that. After a hair wash, spritz a little on your roots with an emphasis on the crown of your head. For a really big, body-full look, spray all the way down to the ends of your hiar. Lastly, blow-dry your hair with a round brush. Don't worry; this formula will protect your locks from heat damage and is crunch-free.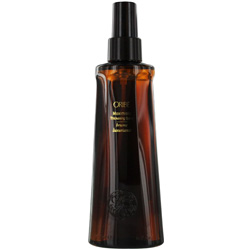 Oribe Conditioner for Beautiful Color
For those of us who've been the victim of a bad dye job or over-processed hair, this conditioner is a must-have. The formula is full of goodness and actually restores damaged hair, doesn't just hide it. It also preserves color and protects against damage caused by the sun and pollutants. Did we mention it's a favorite of Hannah Simone, who plays supermodel Cece on New Girl?