Fusion Beauty has long been known for its lip plumping products, and rightfully so. But the brand has way more up its sleeve! In addition to glosses, Fusion Beauty offers powders, mascara, and skin care products - all with its signature volumizing effect. While the brand's entire collection is worth a shot, we decided to focus on everything you need to know about Fusion Beauty's Illumifill Line Filling Luminizer with Amplifat.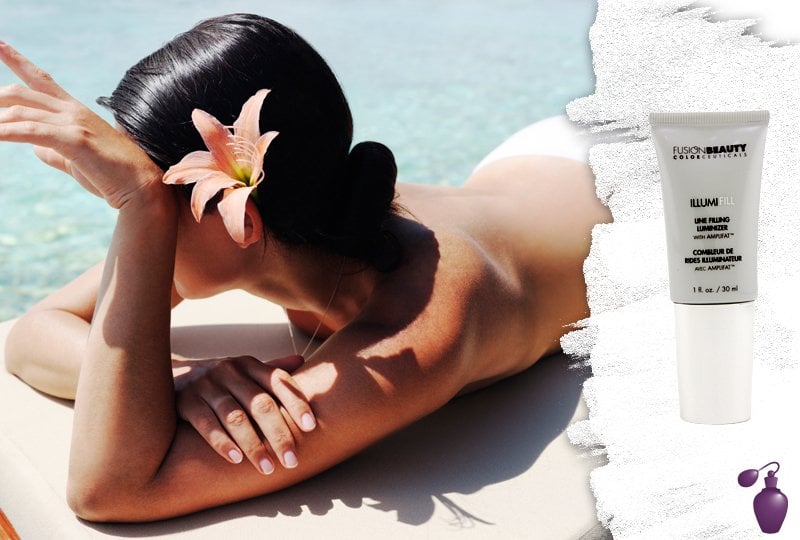 The pale pink, light-weight highlighter can be applied with a metal rollerball or squeezed out like a moisturizer. Formulated with Amplifat, an ingredient that restores the skin's volume and plumpness, Illumifill Line Filling Luminizer has been clinically proven to increase firmness, resiliency, and elasticity by up to 37% in as little as four weeks! Light-diffusing particles also instantly fill fine lines and brighten the skin for a younger, more luminous complexion.
Illumifill Line Filling Luminizer with Amplifat can be used three ways:
1) Under makeup for hydration and a subtle glow
2) Mixed with foundation for all over radiance
3) As a finishing touch over makeup on cheekbones, the forehead, and under brows to highlight a specific area
We love doing a little of all three – because you can never have too much of a gorgeous glow!
Does your fragrance mean something to you? Sure, every fragrance has a story, and if you're like any of these experts, a good scent can really change your life. Giving us the full beauty scoop on their current perfume obsessions, check out these five beauty and style experts, and the sensational scent picks they just can't get enough of.
Released in 2011, Le Parfum by Elie Saab is a light, ultra-feminine perfume and our scent spotlight is currently shining brightly upon it! The daytime fragrance, which blends floral and woodsy notes, took the Lebanese couture designer 279 tries before it was deemed "just right." Top notes of orange blossom open to a heart of jasmine and finish with a base of cedar, patchouli, and rose honey accord for the brand's sophisticated signature women's fragrance.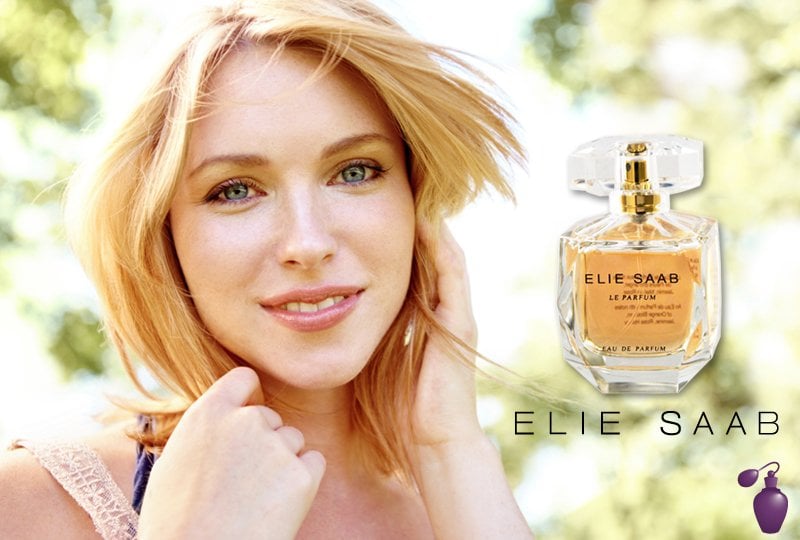 As expected, Le Parfum not only mimics Elie Saab's elegant apparel with its scent, but in its beautiful bottle as well. The simple, glass Baroque style container was designed by Syvie de France – another world renowned designer – and took six months to design the cap and another six months for the bottle!
Le Parfum by Elie Saab is available in an eau de parfum spray (1.6 oz and 3 oz), eau de toilette spray (1.6 oz and 3oz), and as a gift set, which includes a coordinating body lotion. Which option will you be trying?