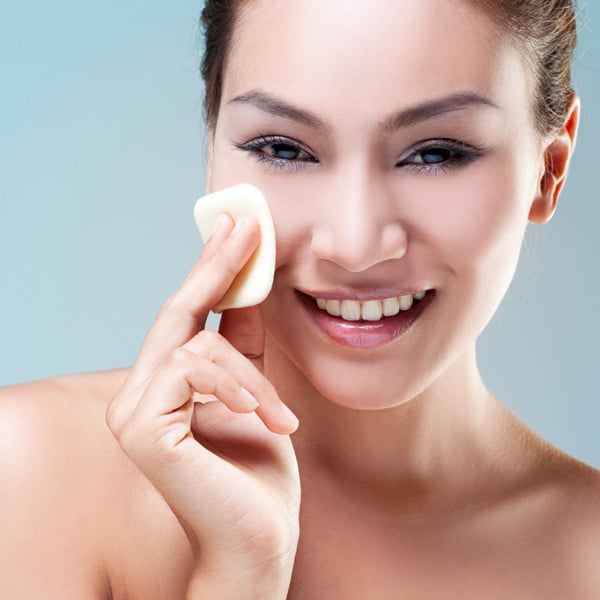 As spring approaches, most of us start to think about all the cleaning that needs to be done. This season, we challenge you to take that extra step and—after cleaning out your closet and old makeup drawer—spring clean your skin! We hunted down some of the best products to rid your face of nasty blackheads and winter product buildup for a radiant, gorgeous glow.
Cleanse Electronically
The Clarisonic Brush has become a hot commodity as of late, casting its cleansing spell on a wide variety of women. This machine is like an electric toothbrush for your face: It deep cleans your skin, ridding it of dead skin cells and loosening pores that are gripping on to blackheads. For those who can't afford to spend $150 on cleansing tools, why not try DDF's Revolve 400x Micro-Polishing System for under $50. This comes with a micro polishter + foam exfoliators + cleansing brush + polishing crystals + batteries!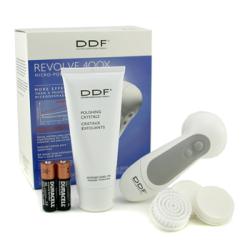 Scrub Clean
While daily facial cleansing is the most important part of keeping your face clean, a twice-weekly scrub will eliminate dead skin cells that build up and cause pimples. We really like Bliss Pore Perfecting Facial Polish, which contains natural, round grains that polish and brighten the skin. Just one scrub will greatly loosen and reduce your blackheads and bring life back into dull skin, while its citrus smell will leave you feeling as fresh as you look.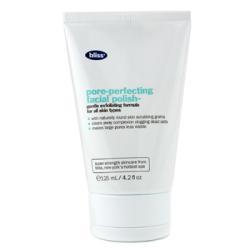 Strip Away
Blotting papers are one of the best ways to lessen unpleasant shine by absorbing excess oil on your skin. Less oil means less chance for oil buildup which means no more blackheads. We love Philosophy's Supernatural Blotting papers, sheets that will not strip skin of natural moisture or affect your makeup -- not to mention, they're fun!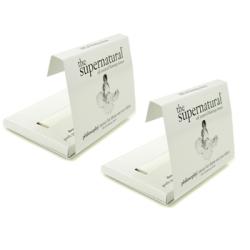 Wash Off
Sometimes fighting blackheads is just about trying a simple facemask. Dr. Brandt makes the perfect product for that: Pores No More Vacuum Cleaner Blackhead Extractor. This facemask for oily/combination skin tingles and cools the skin when it's applied, but not in an irritating way. With ingredients like silicone dioxide (which eliminates excess oil), salicylic acid (the exfoliator) and eijitsu rose (reduces pore-size), skin looks visibly cleaner after one mask.

Aries
Health is wealth, Aries, and this week everything's coming up money for you – especially when it comes to lavish locks. With the help of Healthy Sexy Hair Soymilk Shampoo, abundant beauty is a breeze.


Taurus
Sugar, spice and everything nice is headed your way, Taurus! No Pamplona problems for you, little bull. Instead of running, relax and indulge with Laura Mercier Almond Coconut Milk Honey Bath.


Gemini
Everything comes in three's, Gemini, so keep your eyes on the prize for plenty of opportunities. To help fix your gaze, we suggest the stylishly springy Glominerals Eye Shadow Trio - Fresh Greens.


Cancer
Don't be crabby this week, Cancer, all of the recent stress you've experienced is finally coming to an end. Get ready to attract some good things with the alluring assistance of Narciso Rodriguez Eau de Parfum Spray.


Leo
Time to revitalize, Leo! Winter is so out, and spring is in. That means it's time to stimulate your strands, while making them silky soft with the power of Paul Mitchell Instant Moisture Daily Treatment.


Virgo
Feel like you've walked a thousand miles, Virgo? It means you're making serious progress, so you deserve some serious pampering. Grab a hold of Ahava Deadsea Water Mineral Foot Cream to take care of those tired tootsies tout de suite.


Libra
Practice makes perfect, Libra, but who has the patience to wait? It's ok when it comes to that promotion, yet in order to get it, you need to put your best face forward. Here's where Clarins Lisse Minute – Instant Smooth Perfecting Touch Makeup Base will come in handy.


Scorpio
Love is in the stars for you this week, Scorpio – the sky's the limit. Fantasy could become reality if you play your cards right, and Dream By Gap Eau de Toilette Spray is an inspiring choice to help seal the deal.


Sagittarius
Abide by your principles, Sagittarius, if you're in the right when it comes to relationships, be sure to stand your ground. And if you don't want any messes when it comes to your tresses, get yourself some Fekkai Styling Gel – Firm Hold.


Capricorn
It's a hard knock life sometimes, Capricorn, but don't let that get your goat. Plenty of good times are on the horizon, so be prepared to absorb them. You can start by washing away some worries with Origins Cocoa Therapy Skin Softening Body Cleanser.


Aquarius
Gossip abounds this week, Aquarius. You'll need to watch your back and watch what you say, but that's no reason to pout. In fact, if you apply the positive colors of Bobbi Brown Lips Lip Gloss Palette, you'll find several reasons to flash some serious smiles.


Pisces
Life can be sweet, Pisces, if you'll just sit back and relax. There's no evil witch waiting to offer you a poison apple, instead, we suggest you enjoy a spritz of DKNY Be Delicious by Donna Karan Eau de Parfum Spray to help brighten and beautify your day.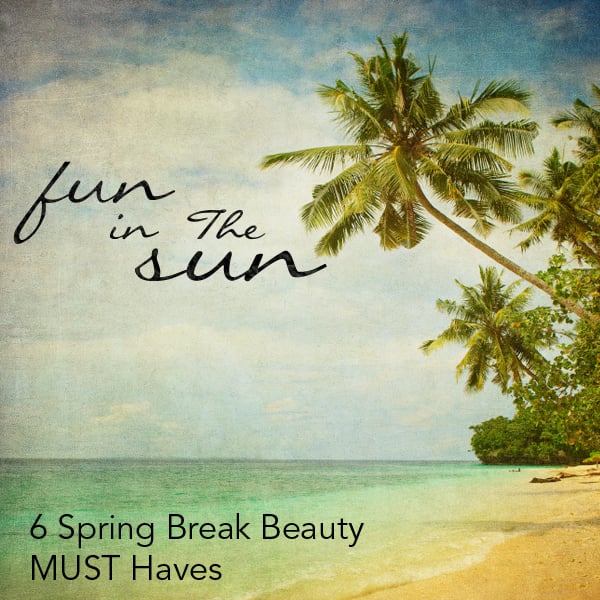 Whether you're jet-setting to Monaco or simply working on your tan at the Jersey shore, look your absolute best this spring break with 6 products that I simply can't get enough of. From fast-acting bronzers to the sexiest sheer lip glosses, here's 6 fun in the sun products you should totally add to your makeup bag!
1. Dr. Dennis Gross All In One Tinted Moisturizer Sunscreen SPF15
When you want to wear a touch of makeup but still need proper SPF protection, choose this hydrating and UV protectant moisturizer which adds a tint of color while shielding skin from harmful sun damage. Available in 3 separate shades, this tube fits nice and neat inside your beach bag anytime.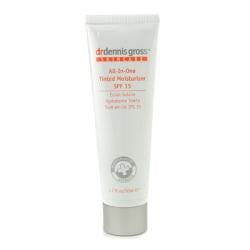 2. Fresh Reverie Face Palette
Spring break beauty is all about lighter, sexier shades, so look no further than this palette of sheer blushes, flirty eye shadows and bronzing face luster for spring break perfection.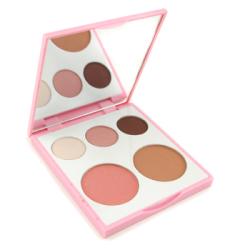 3. LANZA Healing Style Beach Spray
Love free-flowing, mermaid waves for spring? With this unisex styling spray, create tousled tresses for day or night. With a botanical and sea-mineral rich formula, this spray protects hair from color fade-out and sun damage. What could possibly be better than that?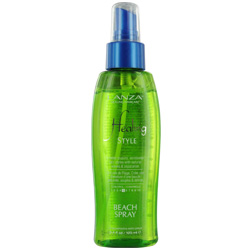 4. Burberry Brit Summer
For that carefree, fruity scent, this summery blend of pear, lime and amber will get that spring-break mojo going in no time. Spritz a little in the daytime for a little summer sun whenever you need it. Don't worry! This makes for a sultry evening fragrance too.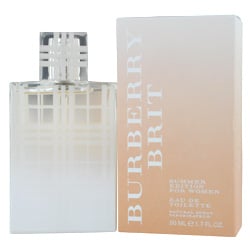 5. NARS Lip Gloss Greek Holiday
A sheer, glossy pout makes an irresistible springtime look, so pucker up with this shimmery and Vitamin E enriched gloss for sexy, kissable lips.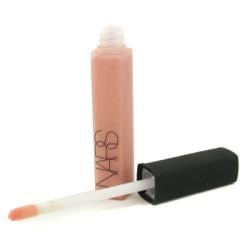 6. Guinot Summer Radiance Self-Tan For Face
Another one of my favorite spring break beauty faves? Good self-tanner of course. Now, most tanners leave my skin orange and patchy (yikes!) but this moisturizing facial tanner goes on super-smooth and keeps the skin moisturized with hydrating active ingredients.