Not only are there plenty of beauty products named for wines, but there are also several servings of cocktails too. This week we'll be mixing together a few of our favorites for your consideration, so three cheers for beverage-inspired beauty.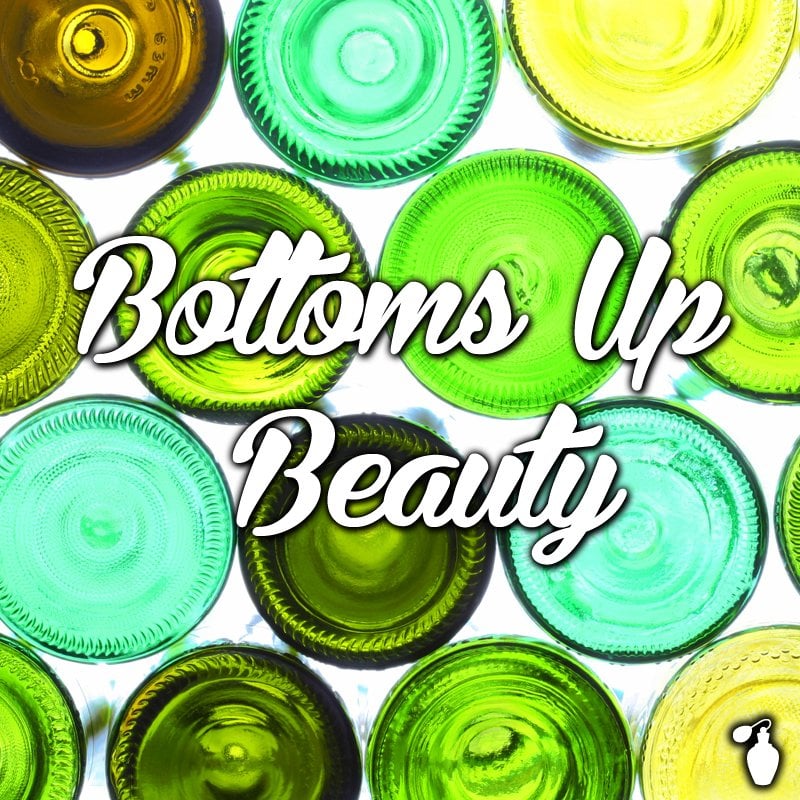 Love the citrusy lime/juniper-infused scent of a gin & tonic, or the fresh, fruity fragrance of a fuzzy navel (featuring peach schnapps, vodka and orange juice)? Then you're in luck, dear readers, because Demeter has made your dreams come true. With Demeter Gin & Tonic and Fuzzy Navel Cologne Sprays, you can indulge in these crisp, clean and intoxicating aromas all summer long.
Who wants a potent pout with delectable, delicious color plus sun screen? We definitely do! That's why we're very grateful for Glominerals Protecting Lip Treatment SPF 15 in Champagne Punch, Cosmo and Flirtini. The cocktails you crave are now sheer, moisturizing lip savers concocted with a blend of vitamins A, C, E and green tea – as well as titanium dioxide, a natural broad-spectrum sun protector.
The ability to drink in desire with just a look is a cinch with i.d. bareminerals glimpse – mai tai. This golden eye color provides a flawless finish to every face, and the tropical drink inspiration is definitely hot stuff. To spend your night in style, you might also want to consider the chic double duty of Bare Escentuals bareminerals ready eyeshadow 2.0 - the last call, which features on the rocks and shaken not stirren.
The last but not least, the final round includes Eminence Mimosa Body Lotion, Mimosa Champagne Sugar Scrub and Champagne Tonique, which altogetherbring your favorite brunch beverage to the boudoir resulting in numerous reasons to raise a glass and toast these tantalizing items.
Ever wonder what your astrological sign has anything to do with the beauty products you use and ever wonder which you should try that suite your sign best? We do...all the time, which is why we predict your beauty products for you on a weekly basis. Click thru to see which product suits your personality (and astro sign) best.
Name: Jordan Brown
Age: 25
Location: Tennessee, US
Favorite Fragrances: It's hard to pick favorites. I'm the kind of guy who puts his cologne into categories. So I have seasonal favorites and occasion favorites and different things like that since I'm a nerd lol. I love warm smelling colognes like Givenchy Play; I also love the citrusy or kind of lighter colognes like Versace Man Eau Fraiche or L'Eau d'Issey by Issey Miyake. It's too hard to pick favorites unless a particular brand will give me some freebies for saying they're my favorites [lol].
Top 3 Reasons You Love Wearing Cologne/Smelling Good : Top 3 reasons I love cologne, I guess, are:
1) They help project who you are and your attitude in ways that words and actions can't. They say smell is the strongest sense tied to memory so it's nice to leave that kind of impression.
2)I don't want to smell like an idiot teen who sprays Axe or whatever all over himself thinking it's like cologne and I don't want to stink either. I like to walk that fine line between enough and not enough, you know. It's noticeable but still subtle.
3) My girlfriend, Hannah (hi baby!), loves it when I wear cologne. So, yeah, anything to make her happy.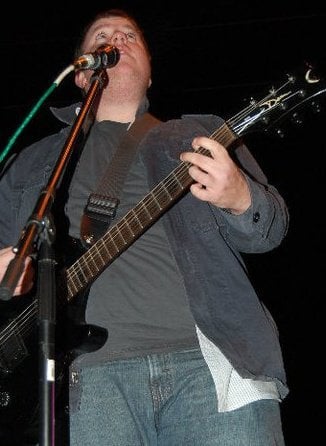 What do you do in your free time? My free time is dedicated to a lot of things, but mainly music and movies/books. I like to be creative, so you have to look for inspiration. I play guitar and drums, I like to write music and lyrics that borrow themes from movies and books, or I'll let something I've watched or read lead me in a direction to create an idea or story of my own and I'll structure my lyrics and music around the idea. Very big fan of concept albums and progressive metal.
What's your thought on celeb fragrances? As far as celebrity fragrances go, it just depends on your style and what you like. I don't get how some celebrities get their own cologne. Like Tim McGraw. Nothing against him, but whenever I smell his colognes it makes me think of someone who can't wait to take his lady on a special date to Cracker Barrel. I generally hate Hollywood and celebrities. That being said, I do have Paris Hilton for Men and Paris Hilton Just Me. I like them and Hannah LOVES Just Me so it really just depends on how the individual likes the fragrance.
How do you choose a new scent? What factors are most important to you? Buying new scents is tricky for me because I live in a small town, I'm on a "budget", and I'd have to drive either an hour and a half to Nashville or Huntsville, AL to find stores that sell cologne and let you sample it. Usually, I'll keep my eyes open for reviews of colognes I might want to check out and then I'll check them out. If I find one I like I usually hop on FragranceNet.com and see what kind of deal I can get on it since 9 times out of 10 they'll have the best deal. All that aside, when I get a new cologne, I just want one that suits my personality, one that smells good, and one that Hannah likes. If she's happy, I'm happy :)