Aries
You're completely captivating to potential suitors, Aries, so make the most of it! And reinforcing your stunning self is a cinch, especially with the spritz of a seductive scent like Absolutely Irresistible Givenchy.
Taurus
Ready to rock and roll, Taurus? We hope so! Because the sweet sound of success is headed your way. You'll need to be in tip-top shape for this event, from head to toe. So start by putting your best face forward with Roc Skin Toner.


Gemini
If you want to get noticed Gemini, you need to get in the game. Go out and buy yourself a fab dress, and of course, some makeup that will make you stand out. Our suggestion? Get a gorgeous gaze with Max Factor Vivid Impact Eyeshadow Duo.


Cancer
So many people sing about the greatness of California girls, so maybe it's time you grabbed a bit of the Golden State, Cancer. You can begin by getting the essential strands, when you get a hold of KMS California Hair Play Texture Shampoo.


Leo
Your desire is on fire right now, Leo. Not only in love, but in life! You're making passionate strides in everything you put your mind to, so your most-fitting fragrance? L'Eau De Kenzo Amour, for sure.


Virgo
Tired of work, work, working all the time, Virgo? We know you're the dedicated, industrious type, but we also believe you definitely deserve a break. Not only in mind, but also in body, so let's keep that goal in sight, beginning with Freeze Eyecing Fatigue-Fighting Eye Cream.


Libra
You've nailed it, Libra! All of your hard work is finally paying off. You kept your eyes on the prize, and success is finally within your grasp. To keep your fingertips looking take-charge, grab a hold of OPI Pure Lacquer Nail Apps.


Scorpio
Time for you to get re-energized, Scorpio. You may have felt a little down before, but we know you are never out for long. And things always get better, especially if you want lavish locks. That's where Lasio Keratin-infused Hypersilk Revitalizing Masque comes in handy.


Sagittarius
You're the cat's meow in the eyes of many, Sagittarius, so enjoy this time in the spotlight. An inspirational scent that will help enhance your celebrity status comes from the Teenage Dream herself –Purr Perfume by Katy Perry.


Capricorn
Clear your schedule for fun, Capricorn, because it's about time you had some! All work and no play has seen its last day. You can get going by pampering your body the Aussie way with Jurlique Clarifying Day Care Lotion.


Aquarius
It's been an enlightening time for you, Aquarius. You've been broadening your horizons for a while now, and that's about to pay off in spades. So why not do the same thing for your face? Helena Rubenstein Illumination Loose Powder can show you how.


Pisces
The pleasure principle is what it's all about for you, Pisces. The good times are just getting underway, so get ready and get psyched! Now it's time to spread some of the love over to your stressed-out strands with a few scent-sational spritzes of Enjoy Conditioning Spray.


With Mother's Day just around the corner, it's time to think about shopping for the women who made it all possible. Sure, you could go for the usual bouquet of flowers or neck massage—or in my mom's case, a commitment to be her "slave" for the day (read: do all chores and make snacks on demand)—but why not try something new? This year, we have a variety of gifts your mom will love, regardless of your budget. Check out three of our favorites:
Donna Karan Cashmere Mist 1.7oz ($57.79)
It's hard to find a truly universal fragrance, but this Donna Karan perfume is certainly one of them. With a mix of jasmine and sandalwood, Cashmere Mist works for women who like a floral scent with a just hint of sexiness. It's not too strong and leaves you feeling fresh and gorgeous all day long. This is a timeless product and a hit with mammas— but if she doesn't like it, you can keep it for yourself!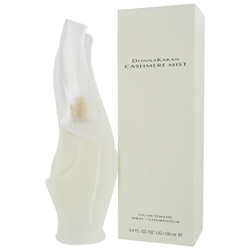 Candle Gift Box Meredith ($21.50)
Shopping for mom on a budget? Easy. One of our absolute favorites this year is this Candle Gift Box, which looks way more expensive than it actually is. It comes with one frosted vase and six little candles, including scents in lavender-vanilla, evening musk and flirtatious plum; perfect for baths, the dinner table, or simply to freshen the air.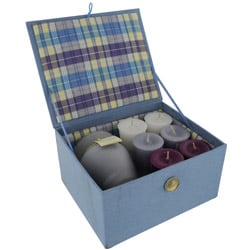 Chanel Precision Ultra Correction Line Repair Eye Cream ($95.50)
If you feel like splurging on mom this year, this is definitely the gift to get. It may be rude to give your friends anti-wrinkle cream, but moms go nuts for this stuff! It's pricey, and the kind of thing she wouldn't buy for herself, but secretly wants anyway. Treat her to this ultra-fine Chanel eye cream, which helps reverse the appearance of wrinkles, reduces puffiness, and eliminates dark circles.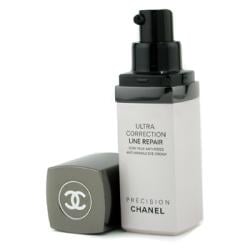 A girl can never have too much eyeshadow, so if you're searching for the perfect palette, boy have you come to the right place! From smokey eye to soft and sexy naturals, trust any of these ten eyeshadows to find a place in your never-ending beauty collection.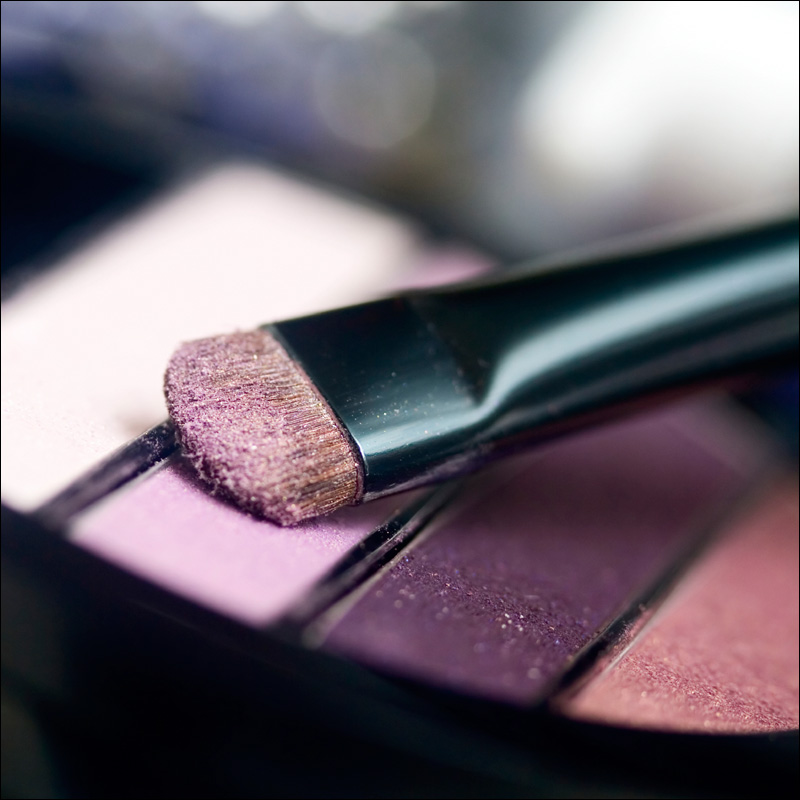 1. Arezia 48 Eyeshadow Collection No. 01 ($34, fragrancenet.com)
Create endless looks with 48 shadows ranging from shades of cerulean blues to plum purples.
2. Elizabeth Arden Fashion Makeup Kit ($20.50, fragrancenet.com)
Equipped with 20 eyeshadows, two powder compacts and five lip colors, what else could you want from this amazing Elizabeth Arden kit?
3. Pixi Makeup Awakening Eye Beauty Kit ($18, fragrancenet.com)
From neutral taupes to sultry blacks, stash Pixi Makeup's Awakening Eye Beauty Kit right in your makeup drawer for perfect, everyday eyes.
4.Yves Saint Laurent Ombres 5 Lumieres in No. 05 Riviera ($59.50, fragrancenet.com)
Actively addicted to everything ombre? Satisfy your lust with this five color palette.
5. Christian Dior 5 Color Couture Colour Eyeshadow Palette in Rosy Tan ( $67, fragrancenet.com)
Nudes are also proving to be a hot spring beauty trend, so brush up on your rose golds, tans and beiges with this color kit.
6. Jane Iredale Artists' Eyes Eye Shadow Palette ($110, fragrancenet.com)
For a crease-free look, choose this long-lasting set of shadows for a professional, runway-ready look.
7. Cle De Peau Makeup Eye & Lip Compact ($84, fragrancenet.com)
Dress up those lips and eyes with these spring-ready colors flattering every skintone.
8. Lauren Luke My Smokey Classics Complete Makeup Palette ($25, fragrancenet.com)
Crave a sexy smokey eye? Pick this beauty lover's fantasy!
9. Cosmetic Set Color Magic 28 Piece Beauty Kit ($5.99, fragrancenet.com)
Seeking yet another heavy-duty shadow kit? You're welcome!
10. Revlon Soft On The Eyes Sheer Loose Shadow Kit ($12.50, fragrancenet.com)
Score date-friendly eyes fast with Revlon's set of loose shadows featuring soft and sheer shades.