Downtown edginess is the perfect way to describe the feel at this year's Rebecca Taylor Spring 2014 runway show. The 90's grunge overtone chaufered off a 2014 tilt that is slightly feminine and totally cool.
Makeup was strong with a strong focus on the eye; dark and kohl rimmed. The rest of the face was bare, matte and pale.
Hair went back to the 90s too when it wasn't done. Very undone hair.
Nails had a bespoke color created by Keri Blair for MAC in a color called Rosette, named by Taylor herself.
Source: beautypress Photocredit: Gustavo Villar
Makeup: Sil Bruinsma for MAC Hair: Rutger for Oribe Nails: Keri Blair for MAC
Choosing a favorite, and not to mention a signature fragrance, may be hard, so if you are feeling caught in a tug of war between two dueling scents, it's time to narrow it down and pick an all-time favorite. Not sure where exactly to start? Finding that every-day scent takes a lot of decision making, so turn to these four helpful hints to select that winning fragrance.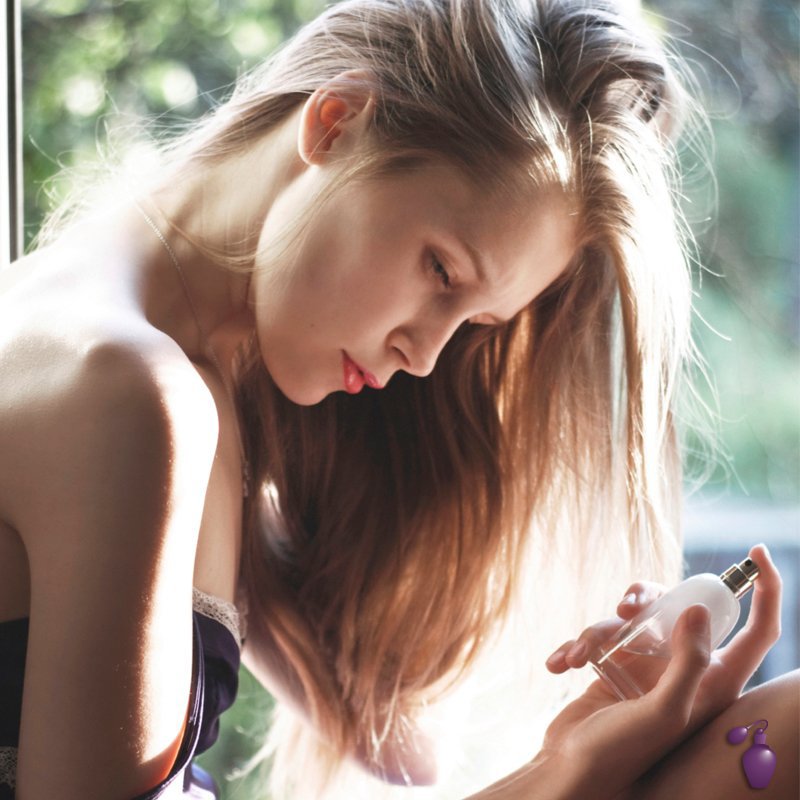 Personality Only you know what works best for you, so looking into your personality traits are always a good place to start. Asking yourself a series of questions, such as what your interests are, what types of fashions you most like, and your social style always helps suit your scent to your style.
Are you a hopeless romantic? Then perhaps you should give Ralph Lauren Romance a try!
A bit introverted and mysterious? Enhance your personality easily with Calvin Klein Euphoria.
Just remember, no matter what your interests or traits, there is definitely a perfume for any personality.
Trying On Fragrance Once your personality type is determined, make sure you try on the fragrance to see how it will smell on your skin. Due to the fact that we all have different chemical makeups, no one scent will smell the same on two people.
To sample any perfume, you can visit a department store fragrance counter or turn to a Perfume Travel Rollerball for just a small dose of the scent. Rub it on your wrist, neck and pulse points, and pay close attention to how it makes you smell and feel throughout it's wear-time.
Letting It Develop On Skin All fragrances are known to have top, middle and base notes, which help make the fragrance stand out. For example, some scents start off sweet upon first spritz, but end with a warm and spicy finish.
To help decipher each note, let the fragrance sit on the skin for a few minutes, and watch how it blends with your body's natural oils.
Don't know exactly how to decipher fragrance notes? For more thorough advice, asking a fragrance representative at your local department store is totally encouraged.
Taking Time To Decide Like any big fashion and beauty purchase, doing a lot of soul searching is crucial when making a decision on your next signature scent. Taking a few days (or weeks if you need it) and considering all the outlined points should help you outline a plan to get closer to your goal.
Just be sure to choose a fragrance that really suits/flatters you and most importantly, makes you happy!
Red lipstick is a classic look that is always on trend, but finding the right shade can be a mission! There are a few things to keep in mind that will help guide you in the right direction. With a few simple steps, you will know how to pick the best shade of red lipstick for you.
- Determine whether you are pale, olive, tan, dark, or a combo. From there, analyze your undertones: are you pale with yellow undertones? Pink? Think about your overall coloring and what colors of clothing you usually wear to help here.
- Decide whether you want a look that is a little more subtle or if you want to make a statement. This is more about your mood than anything and will determine the finish you should get. Gloss and tints are less intense, whereas a matte or satin finish will be bolder.
- Search for a color that will compliment your coloring and contrast in the most flattering way. This will perk up your features for the full "wow factor."
The right shade of red can make you feel like a rock star, a beauty queen, or Hollywood starlet. Use this guide and try on as many as you can until you find the one that makes you shine!