No-one does decadence and refined excess better than Tom Ford. In years gone by, he has left his fingerprint firmly on both the Gucci and Yves Saint Laurent fashion and perfume portfolios, but in 2005 under the Estee Lauder umbrella, Ford went on to announce the creation of his very own brand. His first feminine fragrance Black Orchid was an instant hit, so Ford went on to design a male counterpart; Tom Ford for Men, along with it's deliciously intense version; Tom Ford Extreme.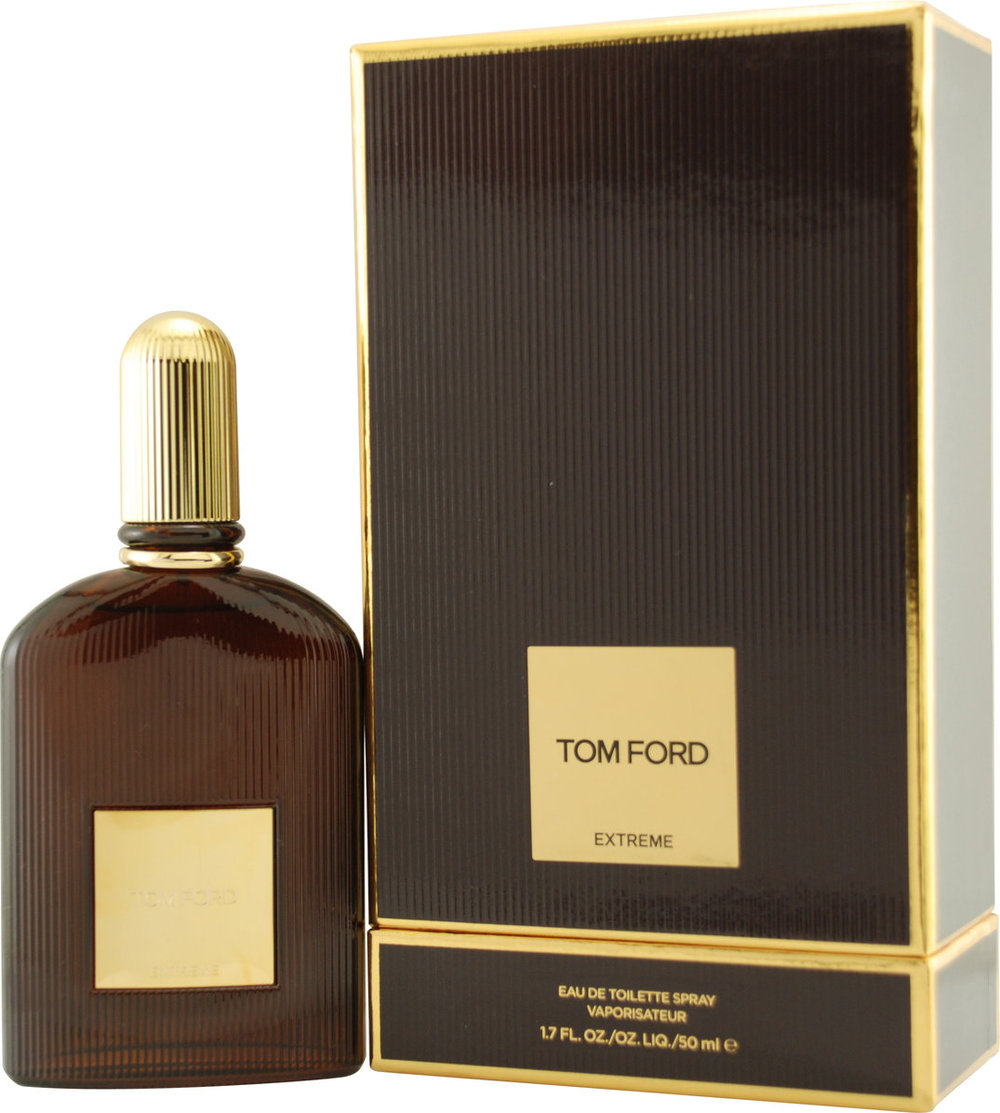 Tom Ford Extreme rests at the pinnacle of Tom Ford fragrances. Much like the its female partner in crime Black Orchid, Extreme is composed of lip-smacking accords and components of the highest quality. Mysterious and captivating, this masculine scent has a flight of Persian lemon and black Italian fig, which dances over a sophisticated heart of black truffle, oriental spices, and black plum. Extreme feels incredibly rich, worldly and civilized... its dry down is a head-turning blend of vetiver, caramel, vanilla, precious woods, leather and incense. It is seductive, complex and commanding.
Tom Ford Extreme promises male glamour but without being flashy and gaudy. Perhaps the perfect fragrance to wear to black tie events, it can just as easily be worn at the office, or on electrifying nights out with your girl (or boy)!
Very few masculines these days have this much heft and presence... its definitely one to covet!
In 2003 - under the guardianship of in-house nose Jean-Claude Ellena - Hermès invited us to stroll through a garden in the Mediterrannean; Ellena's first olfactory exploration in the Jardins perfume series. Since then, we have been taken to examine the garden oases of southern Egypt; the fragrant lawns of India after the monsoon; the verdant green of a rooftop Garden in Paris, and now - in 2015 - Ellena takes us for a stroll in a perfectly manicured Chinese garden... Le Jardin de Monsieur Li.
The flight of this perfume is a bright citrus with an unusual aromatic green undercurrent... it dances between notes of bittersweet kumquat and jade-colored aquatic accords. There exists a sense of balance and refinement right from the outset... a curious symmetry between components that feels effortless and precise; Ellena's very own Chinese 'masterstock', perhaps. Jasmine is listed amongst the olfactory notes declared on the outer packaging, and indeed one can find it there, but there appears to be an assortment of flowers that are not mentioned in the accompanying pyramid; rose? peony? magnolia? Again, Ellena has woven them all into the tapestry of this perfume with such mastery, that they are difficult to distinguish. The overall feeling however, is one of tenderness, filtered light, and an accomplished marriage of the elements, earth, water and air.
Monsieur Li feels incredibly diaphanous - as thin as Chinese rice-paper lanterns, and as semi-transparent as blooms of coloured ink dropped on wet watercolour paper. Over the hours, it tapers into a fine mist of clean musk and blonde woods.
As far as the Jardins series goes, Le Jardin de Monsieur Li takes up residence comfortably amongst it's older siblings and feels very much a part of the broader picture. Collectively, Ellena's Jardins creations form an aria to genderless perfection, each with a proficient sense of lightness and harmony.
Lightweight summer perfumes definitely give off that playful and carefree vibe, but once the temperatures drop and the fall air pours in, it's time to think about switching over to deep and sophisticated scents.
Unlike scents of the former season, deeper autumnal aromas are often filled with intoxicating notes such as woods and spices. And while longstanding and intense perfumes may not be for everyone, there are subtle and irresistible blends that are still fall friendly. For a perfume that will easily help you transition to fall, here's ten fall scents to try.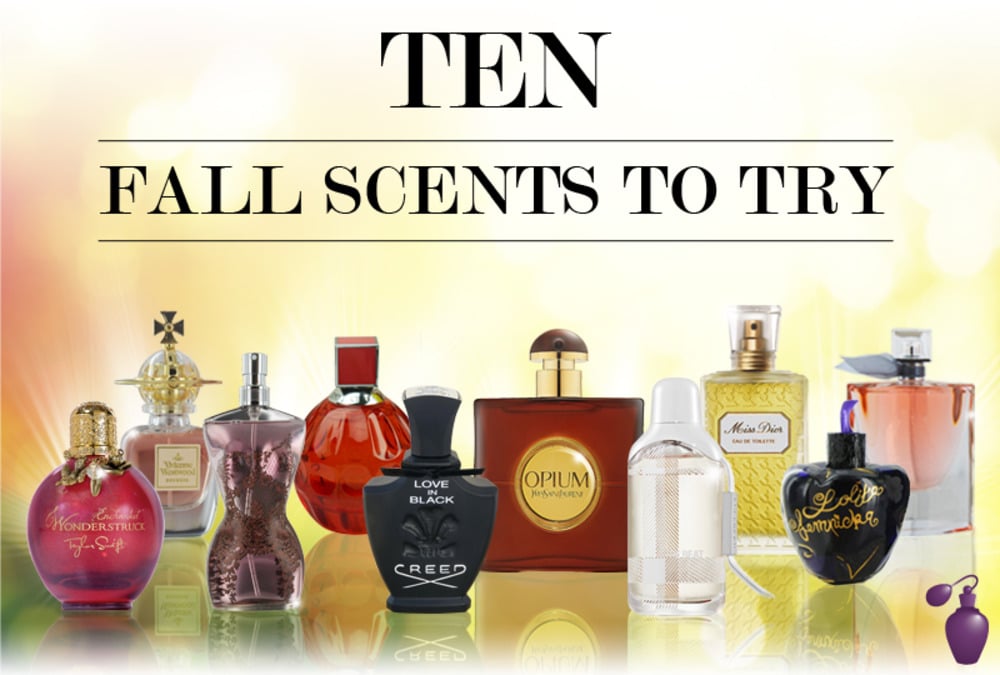 For Exotic Florals...Change up your usual floral scent with the Yves Saint Laurent Opium Eau De Toilette Spray ($81.99), which boasts notes of exotic florals, mandarin and coriander.
For Soft Musks...Achieve that casual fall ambience with the Taylor Swift Wonderstruck Enchanted Eau De Parfum Spray ($23.99), filled with traces of peony blossoms, white musks and savory vanilla.
For Sultry Spices...Get that sexy,spicy aroma thanks to the Jean Paul Gaultier Eau De Parfum Spray ($50.99), which blends together sumptuous vanilla and mysterious woods.
For Classic Orientals...Whether you're on or off duty, the Boudoir Eau De Parfum Spray ($35.99) brings a come-hither aroma right to your skin.
For Passionate Fruits...While summer scents focused on tropical and citrus fruits, fall fruits found inside the Jimmy Choo Exotic ($57.99) tantalize your senses with accords of pink grapefruit, orchid and black currant.
For Wearable Woods...For a versatile woody scent, the Burberry The Beat Eau De Toilette Spray ($38.99) offers an sophisticated aroma you can clearly wear everywhere.
For Classic Beauty...No matter what you have planned this fall, the Miss Dior Classic Eau De Toilette Spray ($107.99) can go from daytime to nighttime with ease.
For Instant Sex Appeal… When you want to dabble into darker scents, make the Lolita Lempicka Midnight Illusions Eau De Parfum Spray ($42.99) your go-to pick, as it fuses together provocative notes of jasmine, iris and musks.
For Pure Seduction...To set the mood in style, let the Creed Love In Black Eau de Parfum Spray ($170.99) create that alluring vibe in no time, as notes like violets and musks totally tempt and tease.
For Grace And Elegance...If you're on the hunt for a new signature fall scent, let the Lancome La Vie Est Belle Eau De Parfum Spray ($103.99) bring a graceful and elegant aroma to your skin.