Creed was allegedly founded in London in 1760 and built their name producing perfumed products for the Royal courts of Europe, so they are clearly no novice when it comes to conquering the world! Bois du Portugal – a rather modern fragrance given their history - was created in 1987 and has remained one of the house's mainstay masculines. Inspired by the fragrant plantations of Portugal, this Woody Oriental scent for men has a timeless, ageless charm.
The flight of Bois du Portugal enchants with brisk bergamot and aromatic lavender... components that speak of the classic cologne compositions of days gone by. A nucleus of dry vetiver, fragrant cedar and creamy sandalwood jettison this scent into a staunchly masculine territory. The sum of its components feels stately, gentlemanly and refined.
Bois du Portugal – despite having its roots planted firmly in yesteryear – is a scent that has it all... a sense of rugged beauty, and a hint of tender familiarity. Bois du Portugal would be the perfect wedding scent for a bridegroom with meticulous grooming, or better still, a man whose fondness for tradition (but without the stiffness) is a keenly-regarded attribute. In a nutshell, it's resolutely tasteful and dignified... even if you're not!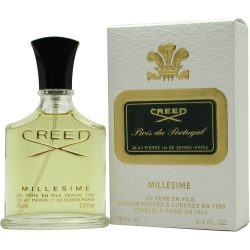 Perhaps if you're living in the northern hemisphere right now and suffering deep in the throes of winter, you might be dreaming of pina coladas and sunlit beaches... well spring may be a few months away still, but there is some comfort in this exciting bottle of exotic turquoise blue! Tom Ford's Neroli Portofino - launched in 2011 – carries all the distinct markers of a day in the sun. Shimmering citrus, check. Exotic neroli blossoms, check. Sun-soaked golden amber, check. This aromatic citrusy floral was composed on a traditional eau de cologne structure – the result is a breezy sunny scent of exceptional quality, whose projection and tenacity rival the best. Better still – it can be enjoyed by both sexes!
Leave it to Tom Ford to enchant us again with a wave of his magic perfumed wand... Neroli Portofino not only evokes images of the Amalfi coast, but the gorgeous Italian glitterati who holiday there. And who wouldn't wish to be amongst them?
Take a jaunt to the tropics this winter without even packing your passport. As far as effortless chic and infinite sophistication is concerned, Neroli Portofino has it all, hands down!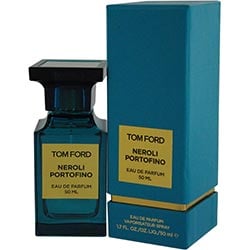 If your own personal credo is "GO BIG OR GO HOME", then few come bigger than Dior's iconic Poison... the quintessential floral from the 80's, steeped in legend and synonymous with excess! In 1985, when yours truly was watching Gremlins and listening to Duran Duran, Poison was unleashed onto the world, and with it came a wave of success... it shot to international stardom, and has remained close to the apex of feminine florals since!
An incredibly complex blend of countless components, Poison enjoyed a special kind of alchemy... it is a blend that oozes carnality and confidence – an "all-eyes-on-me" composition focusing on jasmine, tuberose, spices, amber, resins, honey, woods and musks. A titan in the female fragrance world!
There is no mistaking Poison for any other scent – its unique olfactory fingerprint dances in the mind long after it has stopped dancing in the nose. Now, some 30 years after its inception, Dior's legendary classic is enjoying a renaissance with women who like razzle and fanfare everywhere they go.
Brash, shameless and infinitely carnal, Poison still has epic pulling power! Another illustrious release that found its way into the record books!