Friends Forever Aromatherapy
One 6.5 Inch Tin Soy Aromatherapy Candle With Yellow Heart. Combines The Essential Oils Of Orange & Lemongrass. Burns Approx. 40 Hrs.

100% Authentic
Item #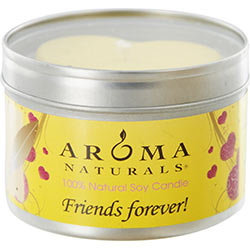 Zoom
one 6.5 inch tin soy aromatherapy candle with yellow heart. combines the essential oils of orange & lemongrass. burns approx. 40 hrs.
Free Shipping in U.S. (orders over $59.00)
No reviews written for this product